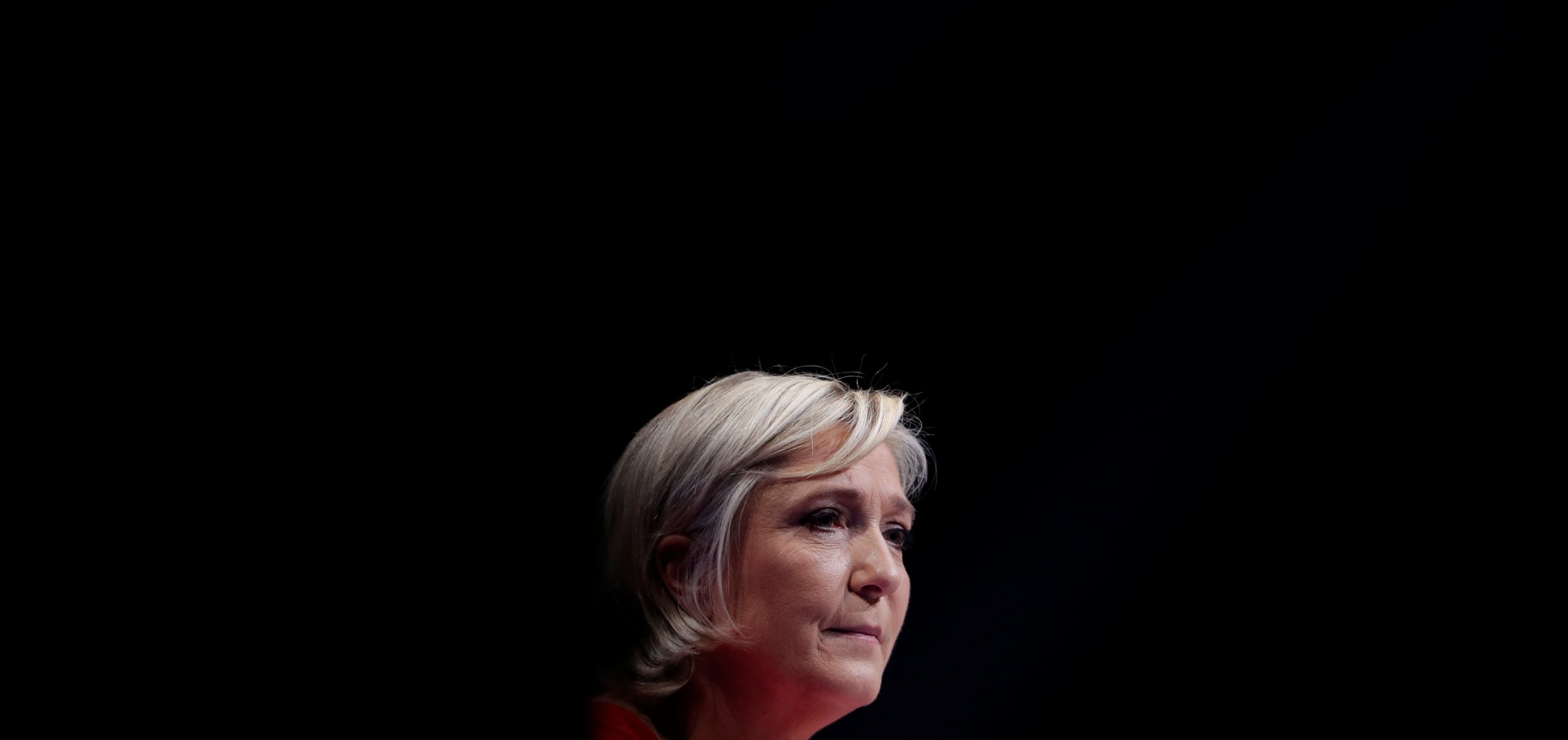 Far-right leader Marine Le Pen said Thursday that the lone-wolf attack outside Parliament in London underscored the need for tighter border controls, as France shuddered at an incident that reopened wounds inflicted by similar assaults at home.
Security is a major campaign issue ahead of next month's close-fought presidential election, in which Le Pen is seen reaching the second round on a nationalist, anti-immigration platform.
Wednesday's attack has dominated French news coverage and served as a poignant reminder of militant attacks on French soil that have killed more 230 people since the start of 2015.
"The problem we have nowadays is this form of low-cost terrorism," the National Front leader told BFM TV and RMC radio, adding "we must control our borders".
Three French schoolchildren were among those hurt by the London attacker who ploughed into pedestrians as he sped along Westminster bridge toward the British Parliament.
British Prime Minister Theresa May said the assailant who killed three people and injured dozens before being shot dead was British-born. Police arrested eight people in a series of raids in London, Birmingham and other parts of the country.
The deadliest attacks in France over the past two years have been claimed by Islamic State, the hardline militant group that controls swathes of Iraq and Syria.
In one of those attacks, a Tunisian-born devotee of Islamic State killed 86 people in the southern city of Nice when he drove his truck along a seafront promenade.
British investigators say the London assault was an act of terrorism that Prime Minister May said had been sparked by a warped Islamist ideology.
Le Pen, who has the backing of about a quarter of the electorate and is running second in opinion polls behind centrist Emmanuel Macron, said countries needed to co-operate more with each other on sharing intelligence.
She advocated closing down mosques with links to extremism and revoking the French nationality of those with more than one passport who were guilty of committing attacks.
Socialist Foreign Minister Jean-Marc Ayrault, who was in London to meet British ministers and the injured schoolchildren's families, said kneejerk measures were not the answer.
"We won't put up a wall that would stop life from continuing," he told reporters.
France is a member of the open-border Schengen agreement that operates among several European countries.
French anti-terrorist police opened an inquiry into the incident on Thursday—an automatic move due to the involvement of French victims.