Le Pen Promises Referendum on France's EU Membership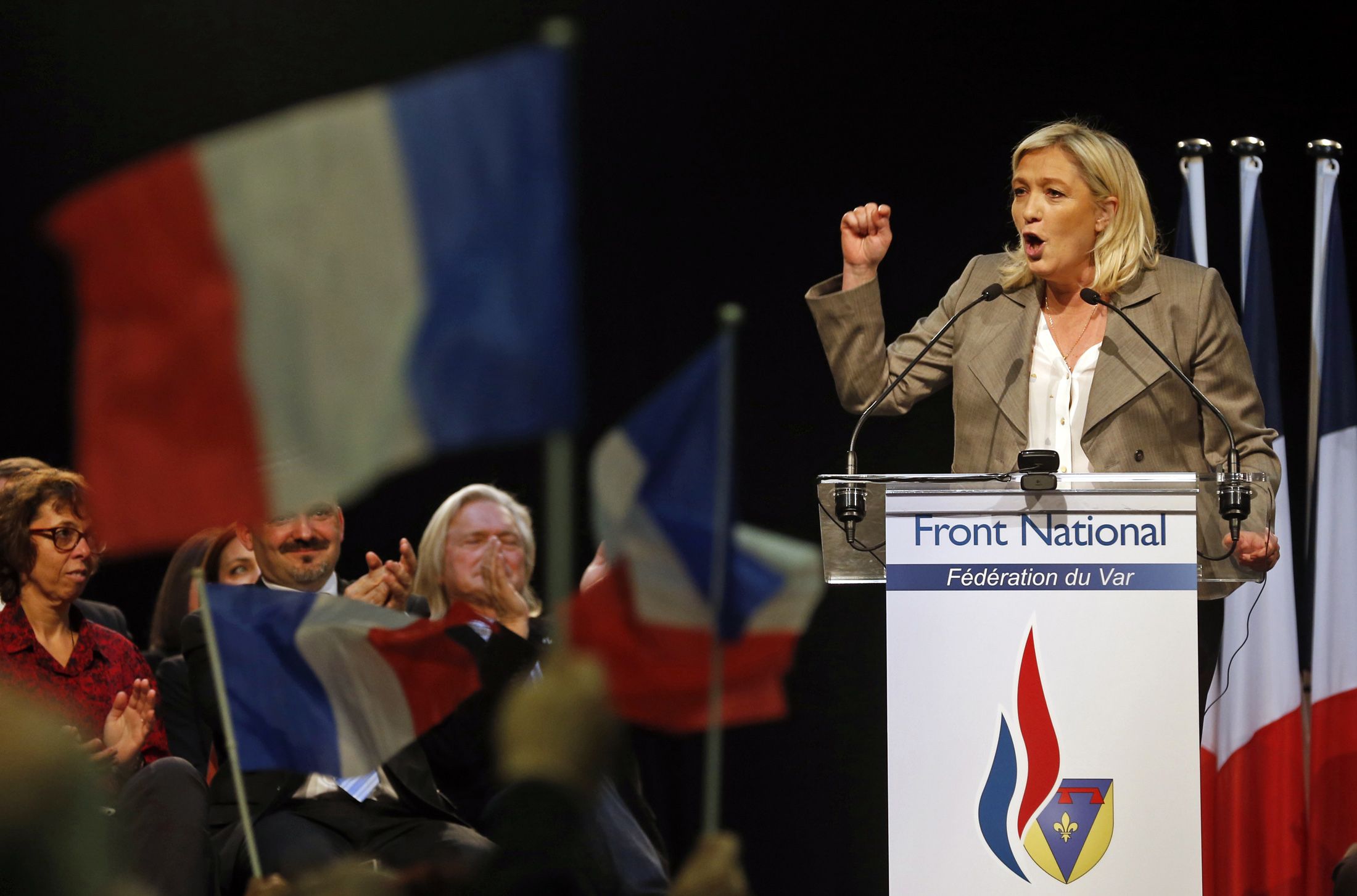 Marine Le Pen, the leader of France's resurgent nationalist party Front National has promised to hold a referendum on the country's possible exit from the European Union (EU) if she is elected president in 2017.
"My idea is to tell the French people that if they elect me, six months later there will be a referendum," Marine Le Pen told Greek TV channel Mega in an interview broadcast in Greece on Monday night, which resurfaced online yesterday.
Le Pen and her party have gained increasing support and popularity in the last months due in part to their Eurosceptic and anti-immigration policies. Le Pen topped an Ifop opinion poll of all major presidential candidate hopefuls in January and was expected to lead her party to triumph in last weekend's first round of municipal elections in France, although in the end Front National was beaten by the centre-right opposition UMP and its allies led by Nicolas Sarkozy who won 32% of the vote. The ruling Socialist Party came third with 22%.
"The European Union is death, the death of our economy, our social welfare system and our identity," Le Pen told Mega according to by AFP.
Although Front National are not officially affiliated with Greece's ruling Syriza party and are widely regarded as being far-right, while Syriza are on Europe's radical left wing, Le Pen once again encouraged the Greek party's anti-austerity and anti-euro rhetoric.
"[Greece's] only solution is to negotiate an organised exit from the euro," she said. "As long as the government tells the Greek people they can remain in the eurozone while fighting against austerity, it will at worst be lying and at best wrong."
"The Greeks need their currency back," Le Pen added.
Prior to Syriza's election to government in January Le Pen expressed her support for the anti-austerity party but highlighted the move did not make her a "far-left activist". She disagreed with Syriza's immigration policy but found common ground with the party's anti-European stance.
Following the Islamist attacks which killed 17 people in Paris in January at the offices of the satirical Charlie Hebdo magazine and the Hypercacher kosher grocery shop, Le Pen said she believed that the French people deserved to have a choice on whether or not to legalize the death penalty.
"I have always said that I would offer French citizens the possibility to express themselves on the issue through a referendum," Le Pen said, adding that she believed that capital punishment "should exist in our legal arsenal".