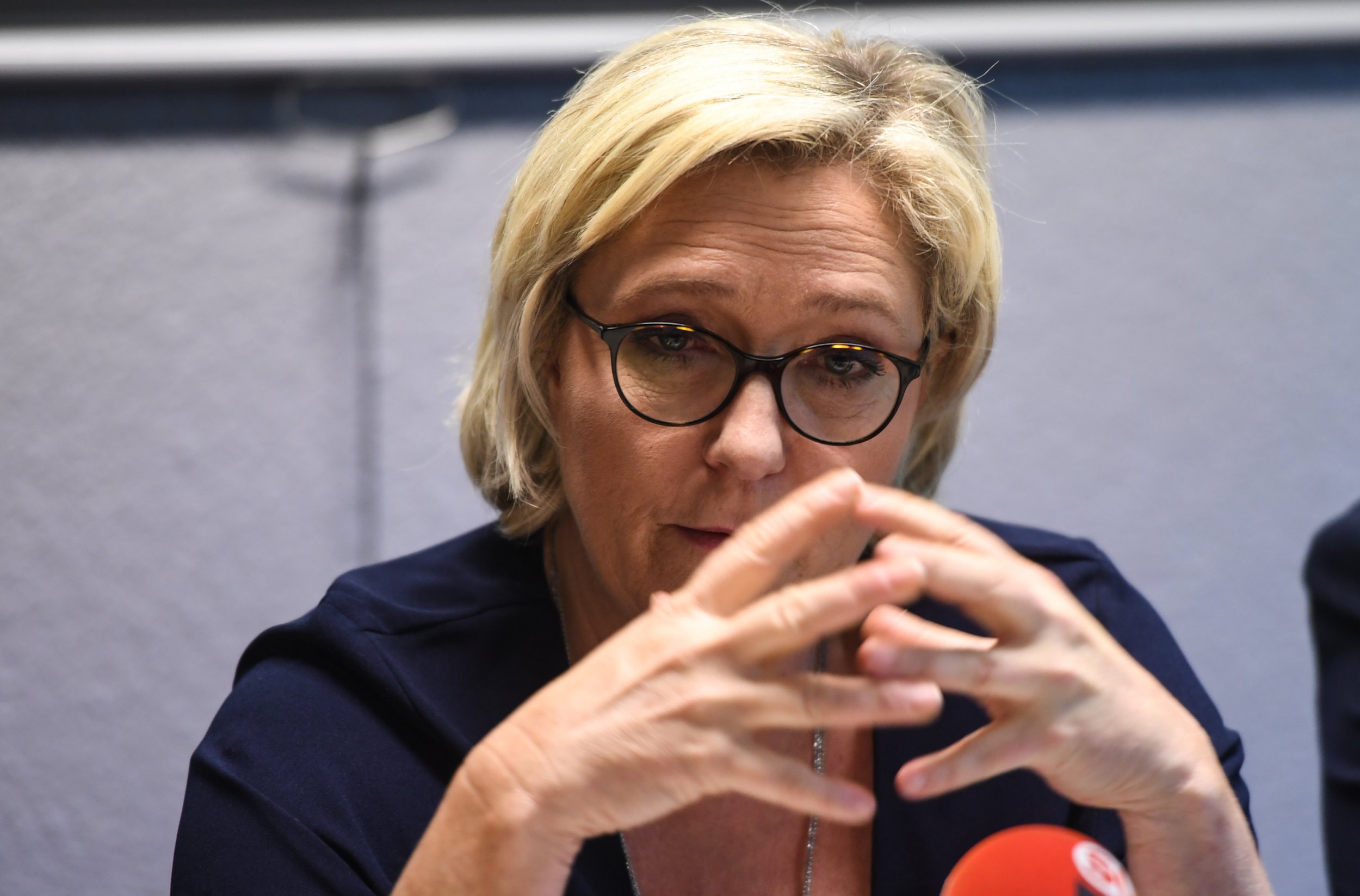 France's far-right leader Marine Le Pen had her immunity from prosecution removed on Wednesday after she tweeted images shared by the Islamic State militant group (ISIS), including one of the beheading video of American journalist James Foley.
She tweeted the images in 2015, drawing outrage from critics on social media and the Foley family. They included three photos of ISIS atrocities including the infamous snapshot of British ISIS fighter Mohammed Emwazi, widely known as Jihadi John, standing over Foley with a knife.
"Daesh is THIS!" she tweeted alongside the photographs, using the Arabic acronym for ISIS. She would later delete the picture of Foley.
The French National Assembly on Wednesday voted to lift her immunity from prosecution. She could now face charges of "publishing violent images" that carry a maximum sentence of three years in prison.
She said in a statement that she had only sought to show the "violations" of ISIS and their "horrible reality." At the time of the tweet, she said she did not realize that it was Foley in the image.
Syrian rebels kidnapped Foley near a northwestern Syrian internet cafe in November 2012. He later appeared in an ISIS video in which he was beheaded.
The images were shared around the world and caused shock in the international community, leading to the creation of a multi-national coalition that launched bombing raids against ISIS in Iraq and Syria.
French authorities probed Le Pen over the incident, but they could not charge her because she had parliamentary immunity. She was also a member of the European Parliament at the time. That body removed her immunity in March but she became a member of the French parliament again in June so her immunity was restored.
The populist politician made it to the final round of voting in the French presidential election in May, which was won by independent centrist Emmanuel Macron. She won only 33.9 percent of the vote to his 66.1 percent.
She rose in popularity amid a surge of anti-migrant sentiment and a backlash against the Muslim community in France after a series of radical Islamist attacks.
Since January 2015, France has suffered at least seven radical Islamist attacks, the worst being the suicide bomb and shooting assaults on several venues around Paris on November 13, 2015, that killed 130 people.
A truck-ramming attack killed 86 people on Nice's Promenade des Anglais during Bastille Day celebrations in July 2016. Other attacks have included the beheading of a priest, a shooting at the offices of satirical magazine Charlie Hebdo and another shootout at a kosher supermarket in Paris.