U.S. Marine Charged With Animal Cruelty After Allegedly Breaking into Animal Shelter, Stealing 2 Dogs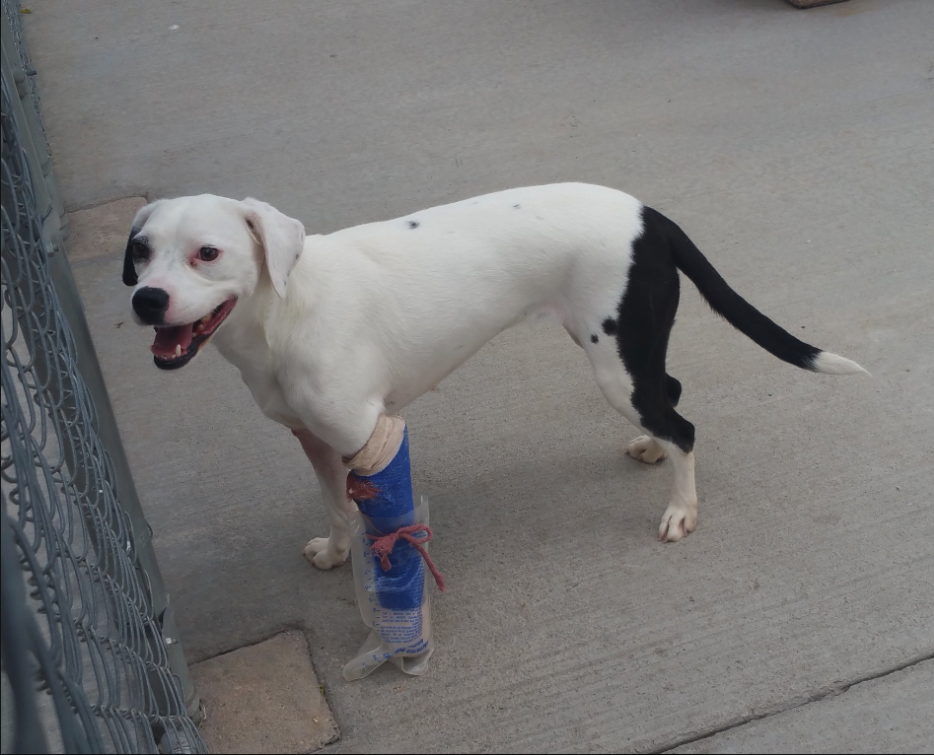 An active duty U.S. Marine has been arrested and accused of commercial burglary and animal cruelty after allegedly breaking into a California animal shelter and stealing two dogs.
Levi D. Irwin, a U.S. Marine lance corporal from Missouri, was arrested last Friday by Sheriff's detectives after allegedly burglarizing the Palms-N-Paws Animal Shelter in Twentynine Palms, California, along with another unidentified suspect, in the pre-dawn hours of July 22, the Morongo Basin Sheriff's Department said.
Irwin, and the other unidentified individual, are accused of breaking into the animal shelter, where they proceeded to unlock animal cages, allowing the dogs to roam free. Two of the dogs escaped from the building and have not been located, while two other dogs were severely injured from a fight after they were freed from their cages. Irwin, and the other unidentified suspect, who has not been located, are accused of stealing two pitbulls.
The city of Twentynine Palms posted screenshots of surveillance footage from the shelter. In one group of photographs, Irwin appears alongside a person believed to be the unidentified suspect, a day prior to the break-in.
The second group of photos shows grainy, black and white images of two individuals breaking into the shelter—one photo depicts an individual holding a crowbar, while others show two people running with dogs in tow.
On social media, people were outraged at the fact that dogs were missing and injured. The foreleg of a puppy named Patches was badly injured, to the point of fracture, when he was released from his cage by the suspects and got caught in an ensuing dog fight.
Patches suffered multiple puncture wounds, too, and will need additional medical operations—at a cost of about $2000.
Palms-N-Paws Animal Shelter said on their Facebook page that they were able to retrieve all the dogs that were released except for the two pitbulls and a husky.
Newsweek learned from U.S. Marine Corps sources on August 1, that law enforcement officials had interviewed Irwin. A spokesman for the 1st Marine Division, Second Lieutenant Cameron H. Edinburgh, confirmed that the Corps was aware of the incident, and the allegations against a U.S. Marine.
Irwin serves as an anti-tank missileman with Weapons Company, 1st Battalion, 7th Marine Regiment, based out of Twentynine Palms, California. He received the Inherent Resolve Campaign Medal, which is awarded to service members for direct support of military operations against Islamic State militants in Iraq and Syria.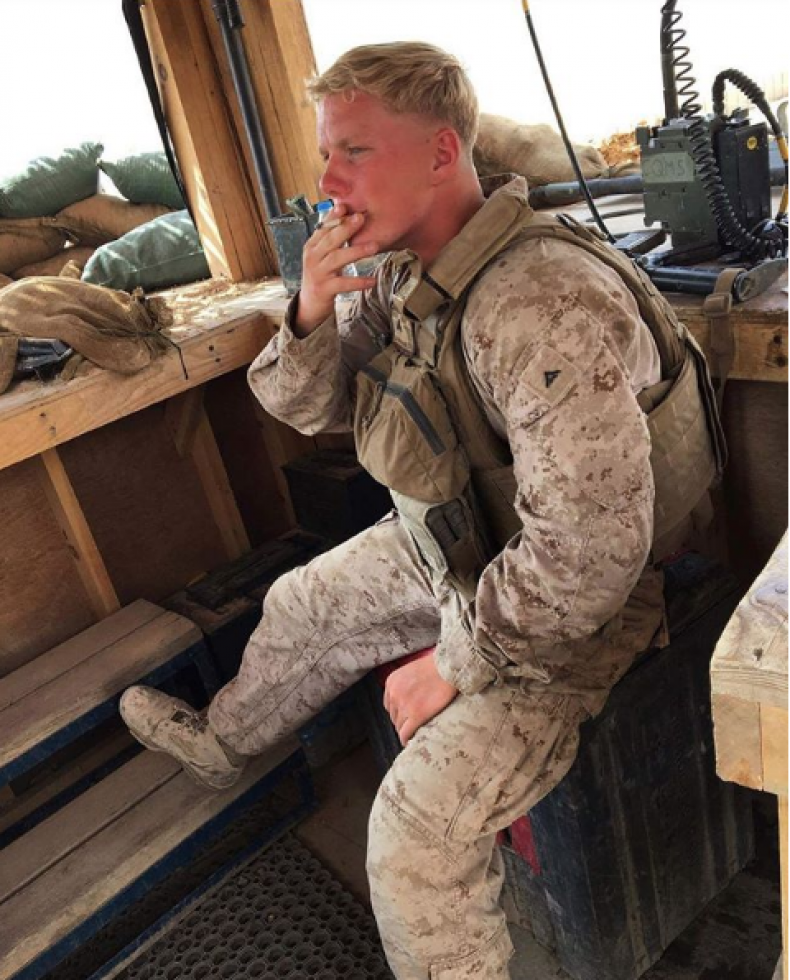 Detective Sergeant Daniel Hanke with the San Bernardino County Sheriff's Department, Morongo Basin Station told Newsweek on August 1 that physical evidence had not fully been processed, but said Irwin was cooperating with the investigation. He had admitted to being at the animal shelter a day before the break in, but said he was not involved with the burglary or theft.
Two days later, detectives obtained a search warrant for Irwin's residence and recovered evidence they said was related to the break in. Irwin was arrested and taken to the Morongo Basin Jail on charges of burglary and animal cruelty.
Irwin is the second U.S. Marine over the past two months to be arrested for animal cruelty. On the other side the United States in Jacksonville, North Carolina, Kevin Walters was arrested on felony cruelty to animal charges, according to the Jacksonville Daily News.
Walters, a 22-year-old U.S. Marine avionics technician assigned to VMM-365 avionics unit at Marine Corps Air Station New River, was accused of hitting a 3-month-old male Belgian-Malinois mix dog in the ribs on June 11, resulting in his death after a fractured rib caused one of the puppy's lungs to be punctured.
Law enforcement investigators said that Walters began punching the dog after he picked up the puppy by his neck for peeing on the back porch, causing the dog to react by biting Walter's arm, according to JD News.
U.S. Marine Corps officals responding to a Newsweek request for comment about Irwin's status deferred questions to the San Bernardino County Sheriff's Department, Morongo Basin Station for the latest information on Irwin's arrest.
Newsweek attempted to contact the San Bernardino District Attorney's office to request information on if a court date had been set for Irwin to no avail.