A Woman Found Dead In Virginia and the Man Charged with Her Murder are Both U.S. Marines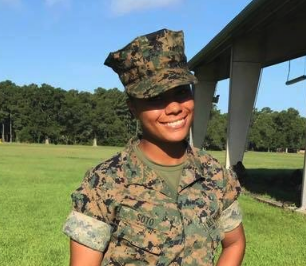 A woman found dead in a Virginia hotel room on Saturday and the man arrested in connection with her murder are both U.S. Marines, Newsweek has learned.
Marine Corporal Rodolfo Rivera, 24, is being held without bond at the Arlington County Jail in Virginia, following a domestic-related homicide investigation at the Crystal Gateway Marriott in Washington, D.C.
At roughly 9:40 a.m. on November 3, police responded to the hotel after a report of a possible death, according to a press release from Arlington County Police. Officers found the body of Marine Lance Corporal Natasha Rivera, 20, whose maiden name was Natasha Soto.
Local news outlets in Virginia and The Washington Post reported on the murder but did not say that the alleged suspect and victim were U.S. Marines. Both Task and Purpose and Newsweek confirmed their active-duty status on Wednesday.
Two U.S. Marines familiar with the incident, who asked for anonymity due to Pentagon restrictions told Newsweek that the two Marines were married and that on November 2, Rodolfo, who was alleged to be heavily intoxicated at the time, strangled his wife after the couple had returned to their hotel room.
The two were seen earlier in the evening at the Marriott while attending their unit's military ball to commemorate the Marine Corps' 243rd birthday. Traditionally, alcohol is available to Marines during the birthday ball. Marines that participated in the ball said there was no limit on alcohol consumption.
Rodolfo called the police and was taken into custody at the scene. He later allegedly told police that he does not remember strangling his wife, according to the Marines that spoke to Newsweek.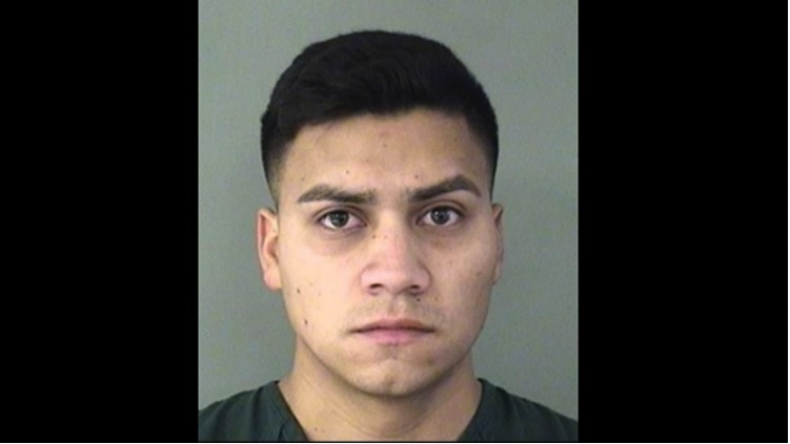 Newsweek contacted the Virginia medical examiner's office to inquire about the cause of death, but no reply was returned before publication.
The two Marines were legal service specialists assigned to the Legal Services Support Section under Headquarters and Support Battalion, located at Marine Corps Base in Quantico, Virginia, where Marine Corps headquarters is located.
Natasha was from Bronx, New York and was a fan of The Walking Dead and Family Guy. Natasha's sister, Marilyn Soto, 21, told Newsweek on Wednesday that her younger sister was an amazing person who was always trying to care for their mother and other siblings, describing her as "very funny" and a friend to everyone with a profound energy of compassion.
"My sister and I are opposites, she was the outgoing and talkative one while I was the shy one. Other would always say that when you saw my sister, you would see me right with her," Soto said. "She was my other half."
Soto said that in high school, Natasha was known to be an impeccable singer and dancer who performed in shows.
In April 2017, she wrote, "Parris Island here I come, see ya in 3 months," referring to the Marine Corps Recruit Depot in Parris Island, South Carolina, where enlisted women train to become Marines.
Three months later, Natasha, a newly-minted Marine posted a picture of herself in uniform, wearing a National Defense Service Medal and a rifle marksmanship badge. After boot camp, she would be sent to Marine Combat Training and then on to train as a legal specialist.
"When she joined the Marines, she looked so happy to be in it," Soto said. "She always wanted to be part of the legal system and have a career."
Natasha married Rodolfo back in April 2018. In late September, she gave birth to their son, writing on Facebook, "How did we get so lucky." Natasha said that her command was "fantastic" throughout her pregnancy.
Marine Corps Base Quantico was the first duty station for both Marines and neither had deployed. Both have the National Defense Service Medal and Global War on Terrorism Service Medal.
"We are shocked and saddened by this tragic loss," said Major Ken Kunze, a Marine Corps spokesman. "Our deepest sympathies are extended to the Marines and families involved."
Kunze told Newsweek that Quantico officials were notified of Natasha's death on Saturday morning and Arlington Police Department and Naval Criminal Investigative Service are investigating this tragic incident. Quantico is cooperating fully with this investigation."
Soto said their mother has sole custody of Natasha's two-month-old baby and that he is being taken care of exactly how her sister would have wanted him to be.
"She was so excited to have my nephew," Soto said. "She loved him so much in the short amount of time she had with him, she would've done anything for him. She is an amazing person that didn't deserve what happened to her."