Marine Planes Crash Off Japan Coast, Search and Rescue Underway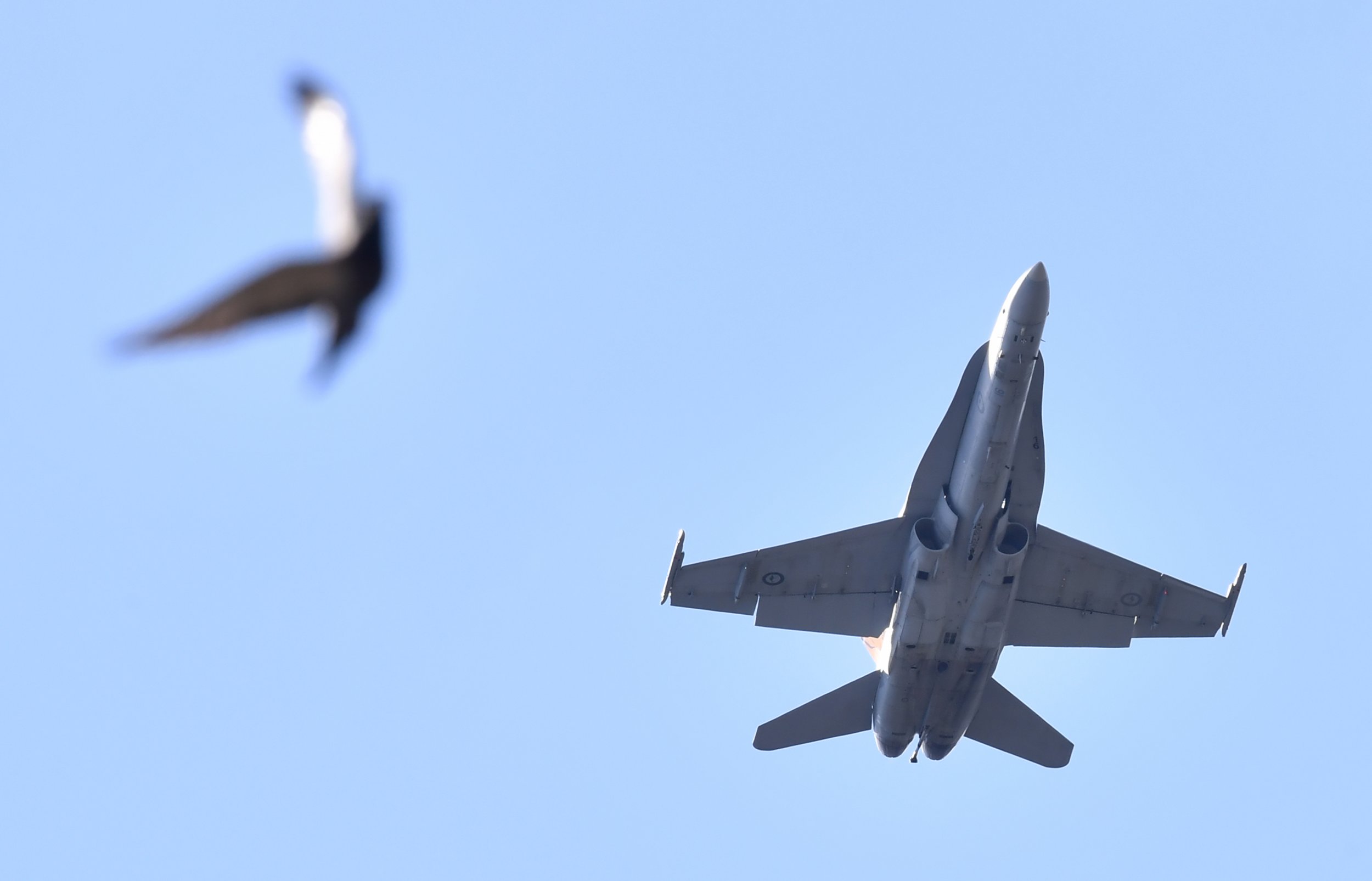 UPDATE: Dec. 6, 2018 12:15 p.m. EDT—At least one United States Marine was killed when two planes went down off the coast of Japan on Wednesday, authorities confirmed. One other Marine was rescued, while five others were still missing on Thursday, CNN reported.
Two military planes, a KC-130 and F/A 18 Hornet, crashed in midair during refueling.
Original story:
Two United States Marine aircraft crashed off the coast of Japan on Wednesday. Search and rescue operations were underway at the scene.
The aircraft were identified as a KC-130—a plane involved in aerial refueling—and an F/A-18 Hornet—a twin engine fighter jet.
"Search and rescue operations continue for U.S. Marine aircraft that were involved in a mishap off the coast of Japan around 2:00 a.m. Dec. 6," a press release from the Marine Corps said, according to Task and Purpose. "The aircraft involved in the mishap had launched from Marine Corps Air Station Iwakuni and were conducting regularly scheduled training when the mishap occurred. Japanese search and rescue aircraft immediately responded to aid in recovery."
Further details about the incident were not immediately released. It was not clear how many people were aboard either of the aircraft.
The Marine Corps said on its Twitter account it was "aware of an incident involving Marine Corps aircraft off the coast of Japan" and that more information would be given as it became available. Search and rescue missions were being led by the Japanese Maritime Self Defense Forces, ABC News reported.
This is a developing story and will be updated as more information becomes available.