Marines More Likely to Binge Drink and Practice Risky Sexual Behavior, Report Finds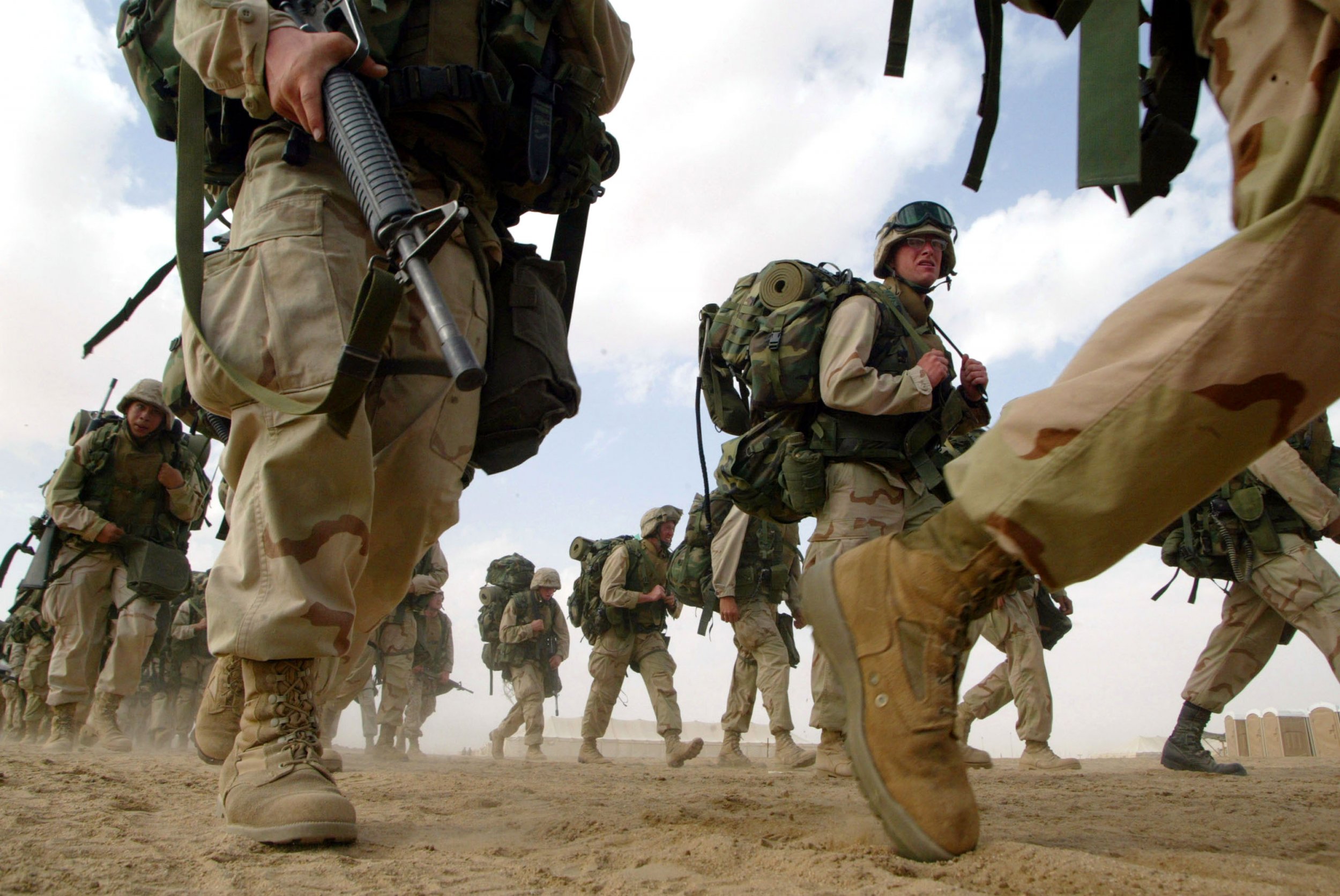 Marines are more likely to binge drink and engage in risky sexual behavior than service members in other military branches, according to a new report by global policy think-tank RAND Corporation. Data from thousands of active-duty military members were analyzed as part of the 2015 Health Related Behaviors Survey.
According to the survey, 68.2 percent of active-duty service members across all branches said they perceived military culture as supportive of drinking. A third of service members were found to be binge drinkers.
The report classifies binge drinking as drinking at least four or five drinks on one occasion, while classifying hazardous drinking as drinking that could suggest alcoholism.
The survey revealed Marines were more likely than other service members to binge drink or practice hazardous drinking. Incidents of Marines binge drinking and hazardous drinking occurred nearly twice as often as incidents involving Air Force members.
Almost half of the Marines surveyed reported drinking habits that met RAND's criteria for hazardous drinking, The San Diego Union-Tribune first reported.
Marines were also more likely to practice risky sexual behavior, the think tank found. The survey revealed that Marines were more likely to have had more than one sex partner within a year and were less likely to use condoms with their new partners.
According to the report, 1.7 percent of service members reported a sexually transmitted infection in the past year and 2.4 percent reported experiencing or causing an unintended pregnancy in the past year.
The report also looked into service members' health, mental health, sexual orientation and deployment experiences.
While the Navy had the highest overall percentage of LGBT personnel or of gay or bisexual men serving, the Marines had the highest percentage of lesbian or bisexual women serving, the report found. LGBT personnel were found to be more likely to report smoking, binge drinking and risky sexual behavior.
The survey found that 35 percent of active-duty service members viewed seeking mental health treatment as being damaging to their military careers. Service members said that their top reason to not seek treatment was "a desire to handle the problem on their own."
The RAND Corporation gathered the data from service members across all branches, including the Coast Guard, as part of the 2015 Health Related Behaviors Survey. Researchers then spent two years analyzing the data.
"We're not trying to blame anyone for this, but the Marine Corps does tend to stand out," Dr. Sarah Meadows, a senior sociologist at RAND, told The San Diego Union-Tribune. "Each of the services has their own culture."
Meadows noted that the Marines tend to be young men.
"Compared to young men on college campuses, it's pretty similar," she said.
More than 16,600 usable surveys were involved in RAND's study.