Mario Batali Acquitted of Groping Charges By Judge
Celebrity chef Mario Batali has been acquitted of charges alleging that he groped a restaurant patron.
Batali, 61, was among the first prominent public figures to be accused of sexual misconduct at the beginning of the #MeToo Movement in late 2017. On Tuesday, he was found not guilty on charges of indecent assault and battery after a bench trial by Judge James Stanton in Boston, CNN reported.
The well-known chef's accuser, Natali Tene, 32, alleged that he groped her while she took a photo with him at one of his restaurants in Boston, Towne Stove and Spirits, during an interaction earlier on March 31, 2017. Prior to the not guilty verdict, she took the stand Monday to testify about the experience.
"His right hand is all over my breasts, all over my rear end, all between my legs," Tene told prosecutor, Suffolk Assistant District Attorney Nina Bonelli. "I've never been grabbed like that before ... squeezing my vagina and pulling me closer to him. As if that's a normal way to pull someone in."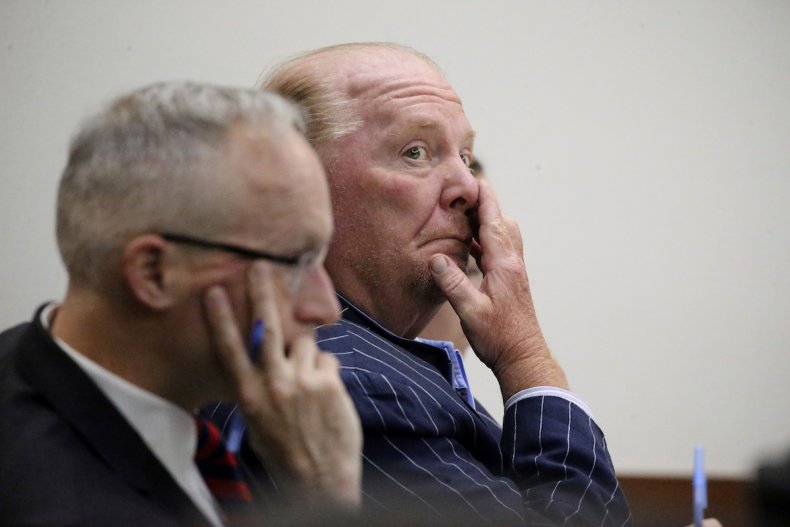 Tene said that she was unnerved when the chef asked her if she wanted to come back to his hotel room after the alleged groping. She also noted that Batali's eyes were closed in some of the photos she took and that she could smell alcohol on his person.
"This guy was wasted, for lack of a better term," Tene added.
Batali denied the allegations and entered a plea of not guilty. His attorney, Anthony Fuller, said during his opening statements Monday that the photo and video evidence from the chef's interaction with Tene did not support her claims. Batali previously waived his right to a jury trial and asked for a bench trial, which the judge granted.
Stanton noted in his decision that Batali's conduct during the interaction was "not befitting of a public person of his stature." Nevertheless, Stanton also stated that Tene had "significant credibility issues" which could lend credence to the argument from Batali's defense team that "her motive was financial gain."
Batali faced a handful of other allegations in 2017, with Eater publishing an article in which four women, speaking anonymously, said the chef of "touched them inappropriately in a pattern of behavior that appears to span at least two decades."
In light of the allegations, which Batali consistently denied, he departed his role on ABC's series, "The Chew," and saw his own restaurant group cut ties with him. The Food Network also suspended plans to begin working with him again.
Newsweek reached out to Fuller and Bonelli for comment.