Mario Batali's Criminal Assault Charge: Everything to Know About Celebrity Chef's Arraignment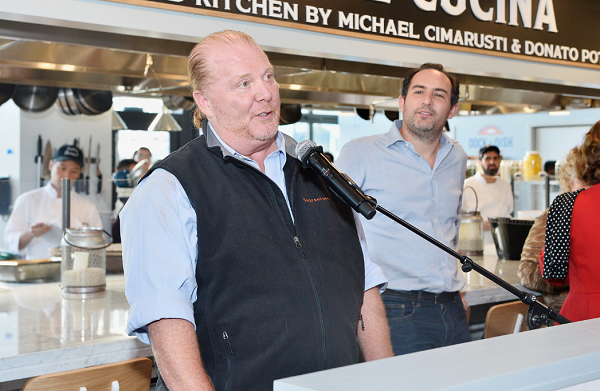 Celebrity chef Mario Batali faces a criminal assault charge for an alleged incident filed by a Massachusetts woman. The famous restaurateur will be arraigned in Boston Municipal Court on a charge of indecent assault and battery on Friday, according to the Suffolk County District Attorney's Office.
Although the woman was not named in the criminal complaint, its accusations were on par with claims made against Batali by a Massachusetts woman named Natali Tene last August. Tene accused Batali of inappropriate touching and assaulting her at his Boston restaurant Towne Stove and Spirits, which is no longer in business, when she dined at the restaurant in March 2017.
In the 2018 lawsuit, Tene claimed Batali had rubbed her breast and grabbed her buttocks after offering to take a photo with her. She also claimed the former Eataly owner had forcibly kissed her a number of times without her consent and "put his hands between her legs and groped her groin area," according to court documents.
"Batali's actions were without warning or permission, were unwanted and disgusting and made Ms. Tene feel shocked and highly uncomfortable," the complaint said.
Newsweek subscription offers >
Much of the language in the new criminal complaint filed against Batali was similar to that of the lawsuit Tene filed last year.
Speaking with reporters on Wednesday, Batali's attorney, Anthony Fuller, denied the accusations on Batali's behalf.
"Mr. Batali denies the allegations in both this criminal complaint and the civil complaint filed last August," Fuller said. "The charges, brought by the same individual without any new basis, are without merit. He intends to fight the allegations vigorously and we expect to fully vindicate Mr. Batali."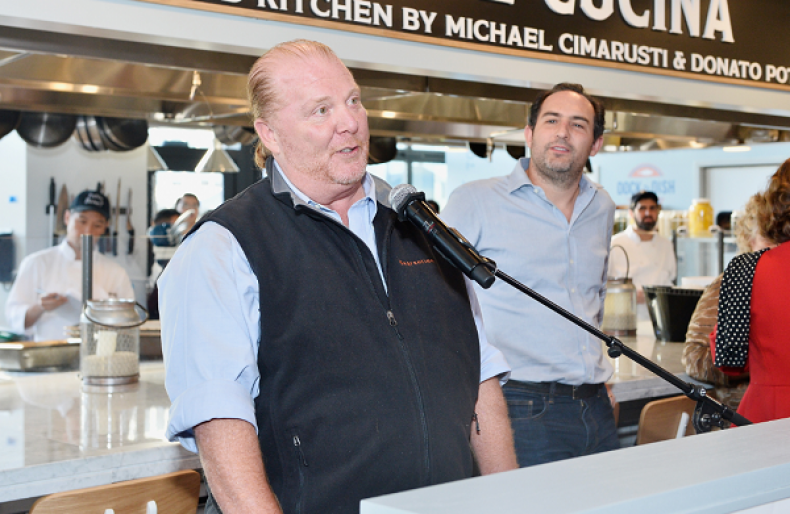 Newsweek subscription offers >
Batali was accused of inappropriately touching four women on separate occasions in December 2017. Three of the women reportedly worked at one of Batali's New York restaurants when he allegedly groped them. Their claims resulted in nearly three dozen more former and current Batali employees coming forward with accusations of sexual misconduct and discrimination.
After the allegations were made public in a series of interviews and reports published in late 2017, Batali took issued an apology on his website. "I have made many mistakes, and I am so very sorry that I have disappointed my friends, my family, my fans and my team. My behavior was wrong and there are no excuses," he wrote.
He followed the apology with a cinnamon roll recipe, which only fueled further outrage.
Much of Batali's food empire has capsized since accusations were first made public in December 2017. He is no longer involved in any of his remaining restaurants—a number os which have closed. He was also fired from ABC talk show The Chew, and Food Network opted out of renewing his cooking series Molto Mario.
Mario Batali's Criminal Assault Charge: Everything to Know About Celebrity Chef's Arraignment | Culture