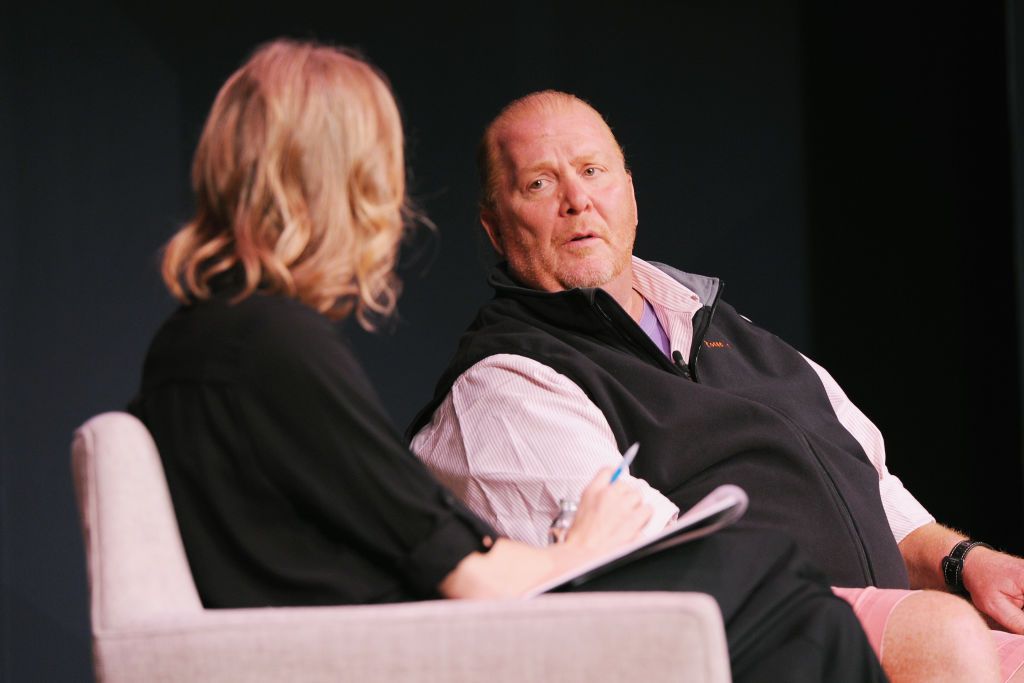 Mario Batali was the latest prominent male to be accused of sexual misconduct. The celebrity chef decided "to step away from day-to-day operations of my businesses" after allegations of inappropriate behavior by four women surfaced, he told Eater in a statement on Monday. He will also step back from his co-hosting duties on ABC's The Chew while the network reveiws the claims.
In his statement to Eater essentially admitted to the behavior the women described. "I apologize to the people I have mistreated and hurt. Although the identities of most of the individuals mentioned in these stories have not been revealed to me, much of the behavior described does, in fact, match up with ways I have acted," Batali said. "That behavior was wrong and there are no excuses. I take full responsibility and am deeply sorry for any pain, humiliation or discomfort I have caused to my peers, employees, customers, friends and family."
"We built these restaurants so that our guests could have fun and indulge," he added, "but I took that too far in my own behavior."
Before Eater published its report, Batali had portrayed himself as a champion of women in his field and spoken out about sexist coverage of female chefs in the past. As recently as late October, Batali gave an interview that was crass but also unabashedly feminist. It was just a few weeks after the explosion of allegations against Hollywood producer Harvey Weinstein, another man who had supposedly championed women.
"I think the reckoning is coming across the board. It is a time for women and men to face each other across the board, across the table," Batali said at the Fast Company Innovation Festival in October.
Batali went on to speak about his restaurant Del Posto—described on its website as "the richest and most refined creation of Mario Batali, Joe Bastianich, Lidia Bastianich and Executive Chef Melissa Rodriguez"—and its all-female kitchen. In addition to the executive chef, the pastry chef, service director and sommelier are all women.
"It's not because they have a vagina," Batali said. "It's because they're the smartest people for the job." He added that "it wasn't like we were actively trying to make this an all-woman kitchen or an all-woman staff," he added. "It just turns out they were better than everyone else that was up for the job."
Batali explained why it annoyed him when writers described employees as a "great woman chef." He said: "Why don't you fucking do a piece about her being a great chef and we'll talk about her sexuality later?"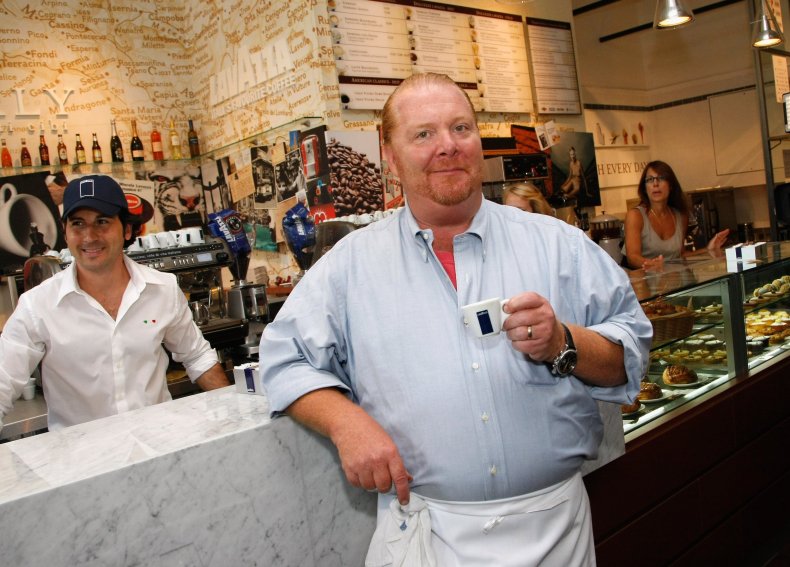 With new information coming to light about Batali's behavior, however, his actions arguably speak louder than his words.
The Eater investigation described behavior including groping women's breasts at parties, coming up from behind and holding women tightly in the workplace, refusing to move out of the way and forcing a woman to climb over him, snapping bra straps and other inappropriate touching. He also allegedly asked female employees about their sex lives and the color of their underwear.
"I feel very complicated feelings toward him," a former employee, who described two incidents with Batali, told Eater. "In some ways, he was very supportive and he used his power and influence to connect me."
He's not the only man accused of misconduct to have helped women while allegedly hurting them. In other cases, such paradoxes have left women wondering what the motivations were in the first place. Tig Notaro, for example, told The New York Times that she feared fellow comedian Louis C.K. "released my album to cover his tracks. He knew it was going to make him look like a good guy, supporting a woman."