Surveillance Video from Mario Batali's Alleged 'Rape Room' at the Spotted Pig Subpoenaed: Report
Sexual assault allegations against celebrity chef Mario Batali led to an investigation of New York City restaurant Spotted Pig, owned by fellow chef Ken Friedman. The state's Attorney General Barbara Underwood issued subpoenas for records of Batali and Friedman's exchanges with employees at the establishment, according to a New York Times report released on Monday.
The civil rights investigation comes amid claims of rampant sexual misconduct and discrimination at the New York City hotspot made by some employees of the Spotted Pig. Batali, who was accused of sexually assaulting women in December, was an investor and frequent visitor at the restaurant.
Some employees claimed Batali and Friedman operated a private third level VIP room, which was worked by female employees only. The women working at the VIP level dubbed the "rape room" by employees, were reportedly inappropriately touched, coerced and propositioned while servicing the floor.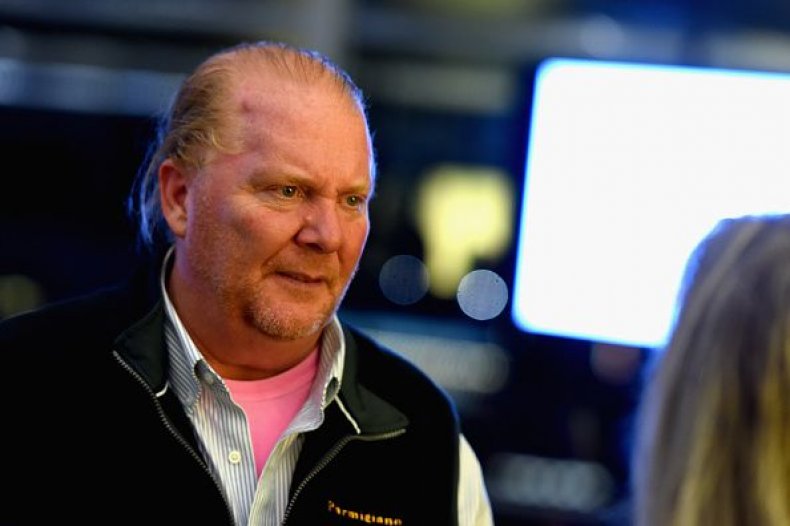 In her subpoena, Underwood requested records of Freidman's communication with staff that may have included sexual rhetoric, including nude photos, details of employees' attractiveness and communication referring to staff members and job applicants' sexual habits. The subpoena also requested video footage of Batali's interaction with female employees on the third level of the restaurant, as well as any reported complaints of sexual harassment, gender-based discrimination and prejudices against pregnant women.
"The law is clear: New Yorkers are entitled to workplaces free of sexual harassment, discrimination and intimidation," Underwood said in a statement to the Times. "Our office will continue to use every tool at our disposal to protect New Yorkers—and if there's a culture of harassment and discrimination at a New York company, we want to know about it."
Freidman admitted to behaving "abrasive, rude and frankly wrong" after the Times' initial report on the Spotted Pig's corrosive work environment in December.
The attorney general's office is also investigating the accounts of sexual assault against Batali made by two women, including one who claimed he drugged and sexually assaulted her while she was working at Batali's Babbo restaurant in Greenwich Village in 2005.
Batali previously apologized for "any pain, humiliation or discomfort" he may have caused his accusers although he could not remember the specific incidents described by the women. "I have made many mistakes and I am so very sorry that I have disappointed my friends, my family, my fans and my team. My behavior was wrong and there are no excess. I take full responsibility," he said in a statement released in December.