Mario Gonzalez's Brother Says Video Shows Police Were 'Blatantly Lying' About His Death
The day before Derek Chauvin was convicted of murdering George Floyd in Minneapolis, across the country in Alameda, California, Mario Gonzalez died after being pinned to the ground by police officers using their knees, elbows and arms.
The results of an autopsy have not yet been released, but the 26-year-old's family say his death was due to excessive force by the officers and are calling for their arrest.
Gerardo Gonzalez, Mario's brother, told Newsweek in a phone interview that police needlessly escalated the encounter on the morning of April 19 when he was not posing a threat.
Body camera footage of the incident "shows that he was calm, he was tranquil, he was minding his own business," said Gerardo Gonzalez. "He was not threatening and he was not being violent."
The almost hour-long video, released by the authorities earlier this week, shows officers arriving at an Alameda park in response to 911 calls reporting that Gonzalez appeared to be drunk and disoriented.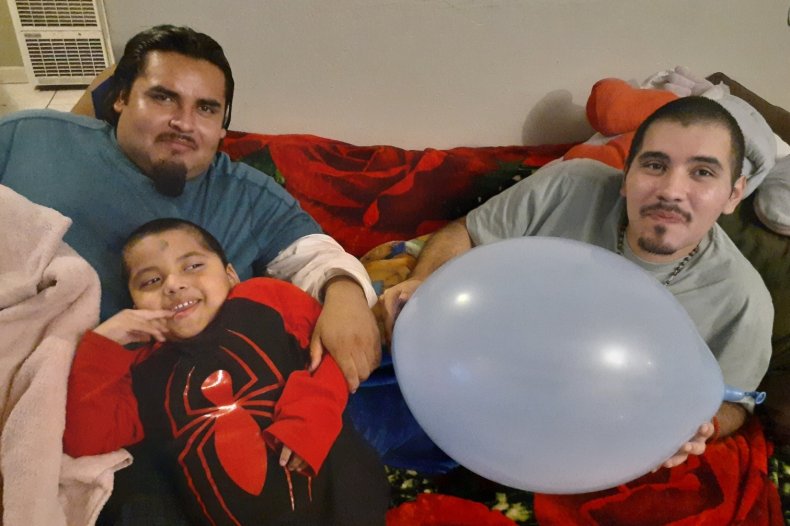 The video shows that Gonzalez went limp after officers pinned him face down on the ground for around five minutes as he grunted and gasped for air. One officer put his knee on the 26-year-old's back and kept it there for 2 minutes and 50 seconds, according to The New York Times.
The knee restraint on a man who was already handcuffed wasn't the only parallel with the death of George Floyd, which triggered worldwide protests against police brutality and racial injustice last year.
Gerardo Gonzalez pointed out that initial statements from the Alameda Police Department reported only that his brother had died of a medical emergency after a "scuffle" with police.
Similarly, a press release issued by the Minneapolis Police Department on May 25, 2020, made no mention of Chauvin kneeling on the Black man's neck for more than 9 minutes.
Gerardo Gonzalez said: "We were initially told that he died at the hospital due to medical complications after a physical altercation with police officers.
"Immediately, I thought: how does a 26-year-old man with no history of chronic medical conditions just suddenly die after an altercation?
"What we saw on the video was that the medical emergency was induced by the officers being on top of him. There was no scuffle, there was no fight. The body camera footage shows they were blatantly lying."
He added: "It makes you wonder, how many other things have been swept under the rug? How many times has this happened where the body camera footage wasn't released?"
Newsweek has contacted Alameda Police Department for comment.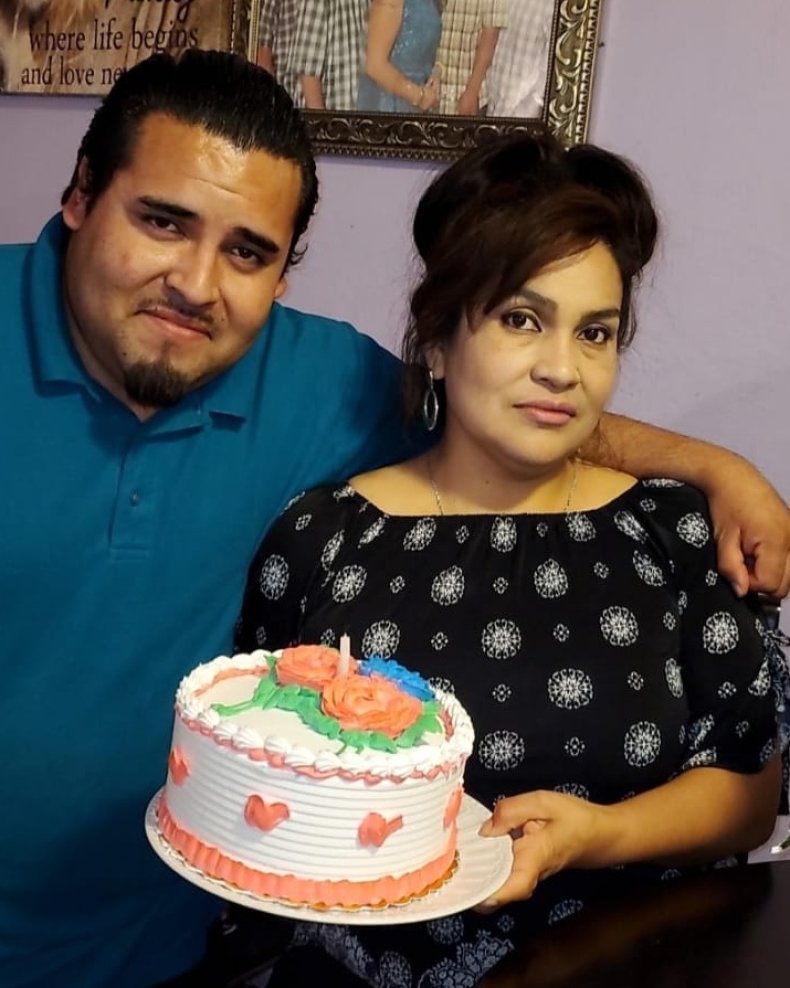 Gerardo Gonzalez also believes race was a factor in his brother's death.
"A Latino man walking in Alameda—why does that have to result in a call of a suspicious person?" he said. "If he were a white man, maybe the approach taken would have been different."
Gerardo Gonzalez said his family wanted a "thorough and unbiased" investigation into the Alameda Police Department's policies and training. But he added that "the only investigation that we truly trust is the one that we are conducting on our own with our attorneys."
The three police officers involved in the incident have been placed on paid leave.
Officer James Fisher has been with the department since 2010, the city said in a statement. The other two, Cameron Leahy and Eric McKinley, joined in 2018.
An attorney for the officers has said the three men did nothing wrong. "These officers used the lowest degree of force possible given the intensity of Mr. Gonzalez's efforts to evade their grasp," Alison Berry Wilkinson told Fox KTVU-TV.
She said Fisher had placed his knee on Gonzalez's back "as a balance point, much like you would put your hand and rest it on a railing as you go down the stairs."
Her office has been contacted for additional comment.
The city of Alameda said it was "committed to full transparency and accountability in the aftermath of Mr. Gonzalez's death." The police department described his death as "a terrible loss of life" in a statement last week.
Criminal investigations by the Alameda County Sheriff's Department and the Alameda County District Attorney's Office are underway. The city has also appointed an attorney to lead an independent probe.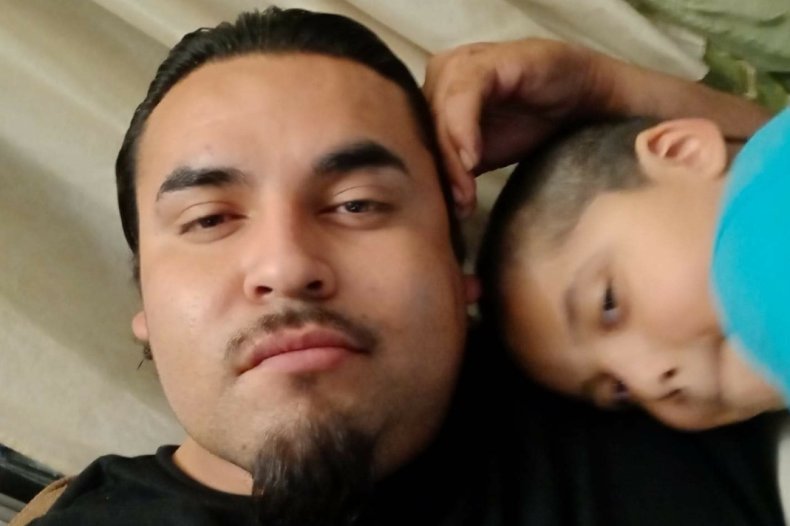 As the family waits for more information, Gerardo Gonzalez said his brother's death had devastated them.
His brother was a loving father to his four-year-son, also named Mario, and the primary caretaker of their brother Efrain Gonzalez, who has autism and turned 23 this week.
"Having this void in the family is definitely weighing a lot on Efrain," he said. "It's difficult to try to explain to him."
The family has set up a GoFundMe fundraiser to help pay for funeral and legal expenses, as well as to provide temporary care for Efrain Gonzalez and a college fund for Mario. It has already raised more than $120,000.
Gerardo Gonzalez paid tribute to his brother, describing him as a "lovable guy."
"He was very kind, respectable, humorous. He liked to have fun with his friends and family, he liked to crack jokes," he said.
He said his brother had dropped out of community college to support the family and had worked jobs in restaurants and construction, but had been out of work in recent months.
Gerardo Gonzalez added that his brother was "a peaceful person" who avoided fights. Although the family live in Oakland, it wasn't unusual for his brother to head to nearby Alameda.
"He liked Alameda. He liked to go walk around, and he said it was peaceful there," he said.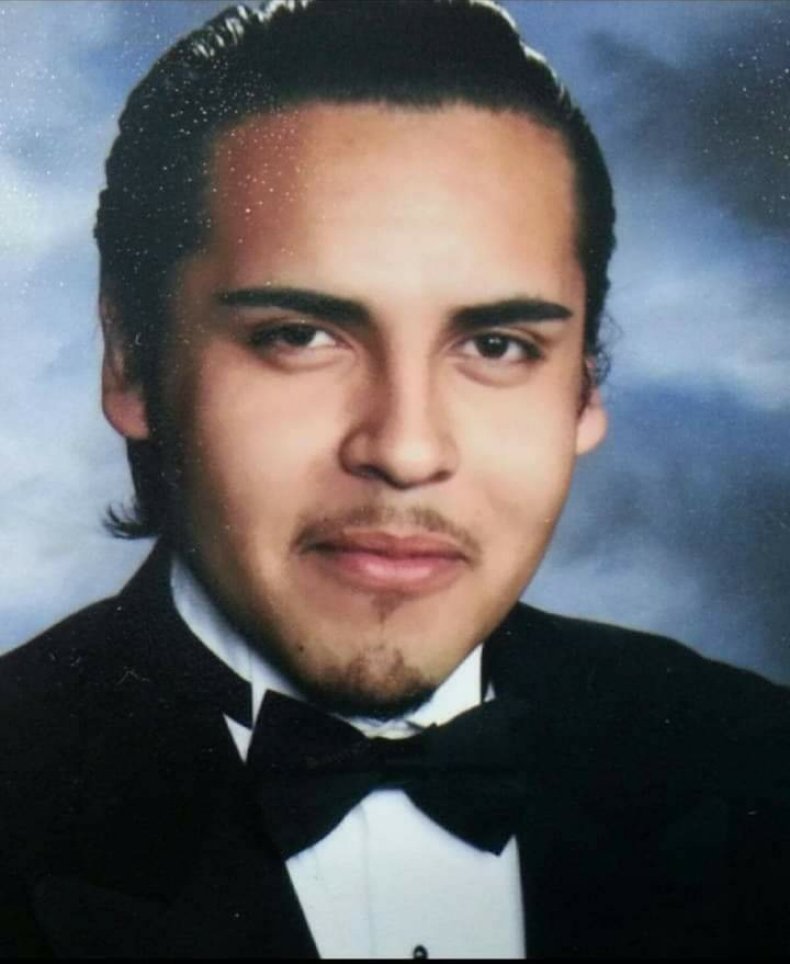 Unlike others in their community, Mario Gonzalez was trusting of police, according to his brother.
"They say that we don't need police protection, we need protection from the police. My brother didn't have those ideas … he liked the police, he had no issue with them," he said.
Now the family is calling for mental health crisis cases and those involving intoxicated people to be handled by trained professionals, rather than police officers.
"These types of circumstances would be far better handled by community members … or people who are trained to handle substance abuse, mental crises, anything that is mental health related," Gerardo Gonzalez said.
He believes the training police officers undergo is "part of the root cause of why things like this happen, alongside policing being rooted in systemic racism."
He added: "It's a tragic event, not just for my family … it's a loss for this country and a loss to the idea that we're supposed to stand for in this country, which is every person should have the right to live and liberty.
"It's a long uphill battle that this country still has to go through, but cases like these are just stepping stones to get there."