'Mario Kart Tour' Beta Potential Bogged Down By Microtransactions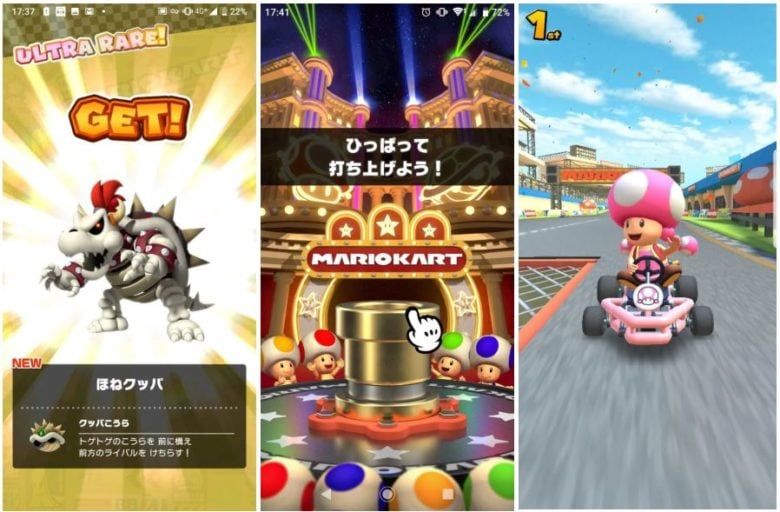 Mario Kart is one of the most successful racing franchises of all time, combining the thrill of competitive shell tossing with the joy of beating your friends by a whole lap. It's a franchise that's gone through the highs and lows (the Wii wheel still gives me nightmares) but has always stayed fairly close to its roots. You race Karts on wacky tracks and try to actually stay on the road long enough to finish first.
With the success of Nintendo mobile titles like Super Mario Run and Animal Crossing Pocket Camp, it was only a matter of time before we'd see another free-to-play addition to the bunch. Mario Kart Tour, which began a limited beta test this week, takes the classic game you know and love and slaps a freemium market place to halt progression. It's a game that's incredibly fun to play and will no doubt be massively successful amongst mobile fans, but suffers from freemium greed.
Mario Kart Tour plays unlike any other game in the series, simplifying driving but still keeping it fun. To accelerate you hold down the screen, moving your finger left or right to steer your vehicle. Tight turns allow your kart to move faster, along with power-ups like mushrooms. You can't fall off cliffs or the map, removing some of the difficulty and strategy the series is known for.
Top-tier characters like Donkey Kong aren't unlocked at the beginning and are put behind a paywall. Characters like Donkey Kong can hold three items at a time, making them way more useful than the Koopa Troopas with only one slot. When you complete a set number of matches or challenges you'll unlock emeralds; use five of them to spin a Gacha wheel to (maybe) unlock Donkey Kong or similar character.
You can spend actual money to buy emeralds, thereby increasing the chance you'll unlock a better character without playing to earn emeralds. It's a fairly predatory system that rewards those with deep pockets. In the closed beta, you can't purchase emeralds but the main game will have a currency store. Unless Nintendo makes big changes, Mario Kart Tour looks like a game that will be ruined by microtransactions.
Mario Kart Tour is scheduled for full release on Android and iOS Summer 2019. The current beta ends June 7, so expect to hear more when Nintendo hosts its annual Nintendo Direct during E3 on June 11.