Mario Lopez Responds to Criticism of His Comments About Transgender Children
Mario Lopez has responded to accusations of transphobia after an interview surfaced in which the TV personality said it was dangerous for parents to make a "determination" that their children are transgender.
Lopez, 45, made the comments during a June appearance on The Candace Owens Show, a video series on the PragerU YouTube channel. During the 40-minute segment, Owens brought up the "weird" Hollywood trend of stars like Charlize Theron saying their children are "picking their gender."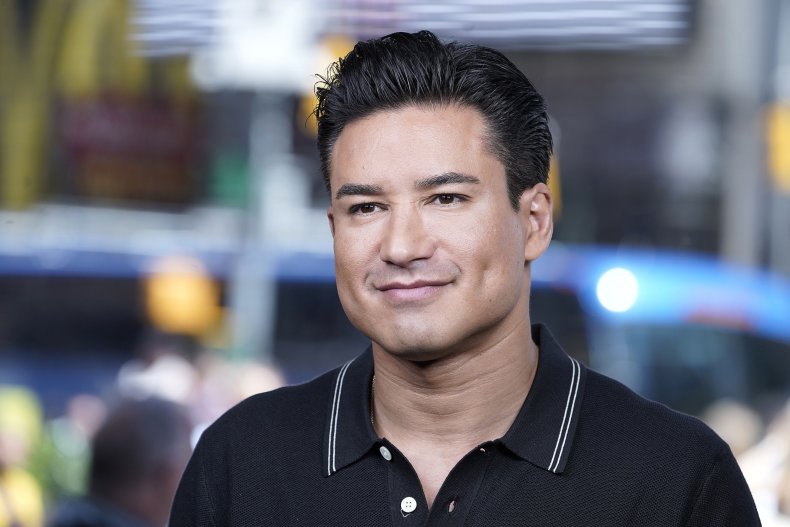 "I'm kind of blown away, too," Lopez replied. "Look, I'm never one to tell anyone how to parent their kids obviously and I think if you come from a place of love, you really can't go wrong. But at the same time, my God, if you're 3 years old and you're saying you're feeling a certain way or you think you're a boy or a girl or whatever the case may be, I just think it's dangerous as a parent to make this determination then, well, okay, then you're going to a boy or a girl, whatever the case may be ... It's sort of alarming and my gosh, I just think about the repercussions later on."
Newsweek subscription offers >
He added that while parents should let "kids to be kids" they need to be the adult in the situation. "I think the formative years is when you start having those discussions and really start making these 'declarations.'"
Lopez, who welcomed his third child with wife Courtney Mazza this month, told Owens that his children don't "kick it" with trans kids.
Today, Lopez issued an apology, calling his comments "ignorant and insensitive."
"I now have a deeper understanding of how hurtful they were," he said in a statement. "I have been and always will be an ardent supporter of the LGBTQ community, and I am going to use this opportunity to better educate myself. Moving forward I will be more informed and thoughtful."
Newsweek subscription offers >
The entertainer has been fairly open about his conservative views. But he's also been supportive of the LGBT community, serving as grand marshal of the Miami Beach Gay Pride parade in 2015 and presenting at the GLAAD Media Awards 2011 and 2012.
In a statement, GLAAD CEO Sarah Kate Ellis said Lopez "clearly needs a primer on trans issues."
"Medical and psychological experts, and parents of children who are transgender, have long discredited the ideas that Mario Lopez shared... The real 'dangerous action' is when someone with a public platform uses bad science to speak against a marginalized and vulnerable group of children."
Ellis indicated GLAAD spoke with Extra "and it is clear that the show runners do not support or share his view." The organization worked with Extra on a segment about trans children on Monday.
"While we have enjoyed a long relationship with Mario Lopez, who we know to be a caring person, the opinions he expressed in this interview do not reflect those of Extra," producers said in a statement. "We wholeheartedly embrace our friends from the LGBTQ community and believe they deserve support and love."
Anthony Ramos, GLAAD's Director of Talent Engagement, told the show that even if someone is an ally, "it's important to be educated on all aspects of our community."
"GLAAD has always known Extra to be a show to be very supportive and inclusive when it comes to the LGBTQ community, so I think that was the most surprising part of this was to see these comments."
Dr. Joanna Olson-Kennedy, medical director of the Center for Transyouth Health and Development, also explained that children understand concepts of gender at 3 or 4 years old.
"This was a big body of research that was undertaken in the 1970s," she added.
Mario Lopez Responds to Criticism of His Comments About Transgender Children | Culture