'Mario Tennis Aces' Demo: How to Download and When Online Tournament Starts
Nintendo is releasing one of its most popular sports games for the Switch this summer, and gamers will get a chance to play weeks before its official release.
Mario Tennis Aces will bring back quirky and competitive tennis to the Nintendo Switch, but with a twist. This will be the first Mario Tennis game with a story mode that brings players an original adventure filled with challenges and mystery.
But before fans can get their hands on the game on June 22, a special pre-launch online tournament will be available for one weekend. This is similar to how Nintendo promoted Splatoon 2 before its launch, giving fans a weekend to test the online features and new mechanics.
We've included all the relevant information about the trial including how to download the game, and when it starts and ends.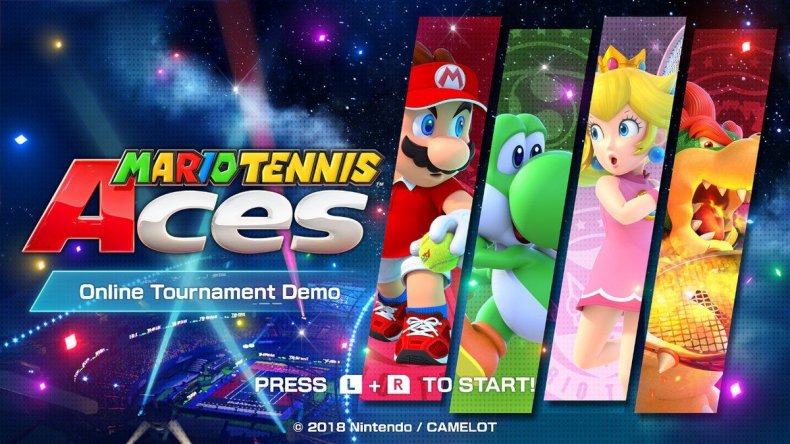 HOW TO DOWNLOAD
To download the Mario Tennis Aces demo, simply go to the Nintendo eShop and search "Mario Tennis." It should also be on the front page of the "Recent Releases" list. The pre-release online tournament should appear and you can just download the software.
Nintendo is allowing for the software to be downloaded between May 24 and the start of the tournament on June 1.
WHAT CAN YOU DO?
The biggest aspect of the Mario Tennis Aces demo will be the pre-release online tournament. Once the software is downloaded and you join the online tournament, you will be put into one-on-one matches for points. Players will be able to use these points to unlock more characters, which we'll talk about more below.
If online play isn't your thing, players will be able to practice against a CPU offline.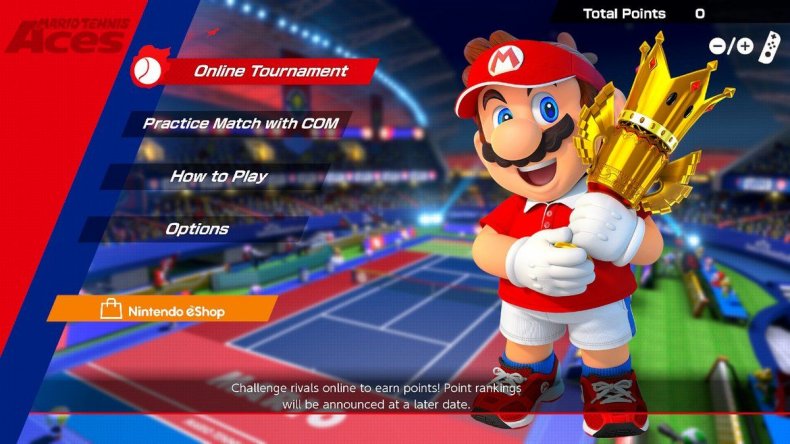 START AND END TIME
Nintendo revealed that the Mario Tennis Aces pre-launch tournament and offline mode runs from Friday, June 1 at 9 p.m. EDT to Monday, June 4 at 2:59 a.m. EDT.
PLAYABLE CHARACTERS
Nintendo has confirmed that there will be four playable characters during the Mario Tennis Aces pre-launch tournament: Mario, Peach, Yoshi and Bowser. However, earning points by winning matches will unlock five additional characters that players will discover as they play through the demo.
Whether you play online or offline, players will unlock Mario's classic outfit when the full game comes out later in the month.
Have you downloaded the Mario Tennis Aces demo yet? Will you be participating in the online tournament? Let us know in the comments section below.