'Mario Tennis Aces' Demo: How to Unlock Every Character
Fans of Mario Tennis will get their fill of the next franchise installment this weekend with Mario Tennis Aces Online Tournament. Nintendo announced last week only Mario, Princess Peach, Yoshi and Bowser are available to play from the start but other characters can be unlocked by earning points.
The demo lasts from June 1 to June 4, so players have time to unlock all the characters and practice with them ahead of the game's release. While dataminers may have leaked who is available in the demo, this guide will explain how to gain points fast and what order characters unlock..
HOW TO EARN POINTS FAST
Acquiring points in the Mario Tennis Aces demo can be grindy but the simplest way to earn them fast is by winning consecutive matches. When you enter an online tournament, players will receive points based on certain criteria at the end of a match.
The number of points scored, Nice Serves, Services Aces/Return Aces, Winner Shots and Energy Earned are calculated as part of the point total.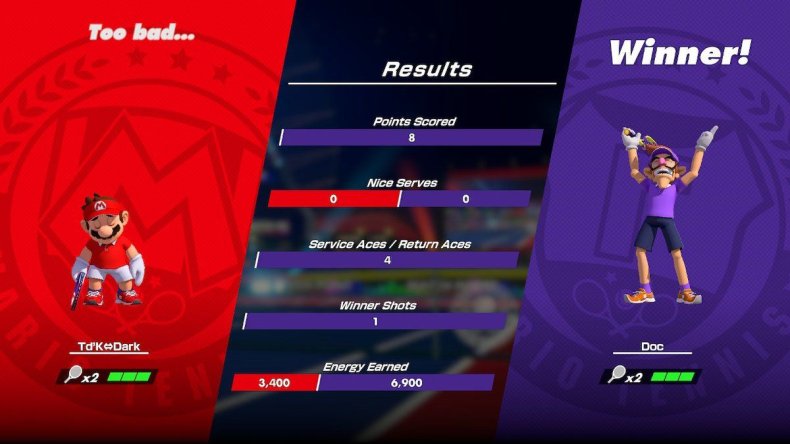 However, the most points come from Victory Bonuses. A first round win will net 20 bonus points, and it increases with each round. String together consecutive wins in a tournament and you'll earn massive points, and unlock characters, in no time.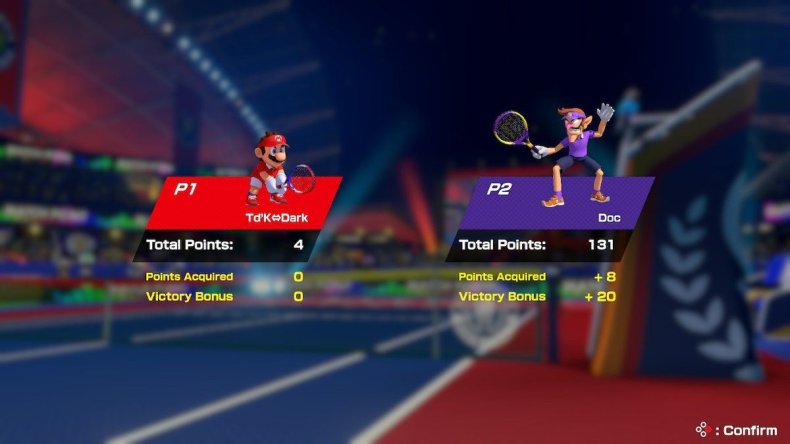 HOW MANY POINTS TO UNLOCK CHARACTERS
Here's the list of characters that can be unlocked in the Mario Tennis Aces demo and the amount of points needed for each of them.
100 - Waluigi
300 - Toad
600 - Spike
1000 - Rosalina
1500 - Chain Chomp
Mario Tennis Aces releases for Nintendo Switch on June 22.
What do you think of Mario Tennis Aces so far? Who is your favorite character? Let us know in the comments section below.