Mario Vargas Llosa the Politician Shows Up to Talk About His Nobel Prize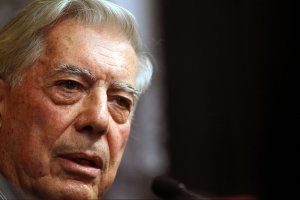 The journalist from Le Monde rose, and asked the newest Nobel laureate a question. In French. Most of the room hissed at him. "You can answer in French or English," the journalist suggested to the novelist up on the dais, thinking this might satisfy the other reporters in the room. "En Español!" half the room howled back at Monsieur Le Monde. The literary eminence, ever a democrat, obliged the room's prevailing sentiment. On Thursday afternoon at the Cervantes Institute in New York City, this is how Peruvian novelist and essayist (and one-time presidential candidate) Mario Vargas Llosa gave his first press conference after receiving his phone call from the Swedish Academy.
The air was celebratory, and, so Vargas Llosa—a practiced politician, after all—recognized that he didn't need to make himself the main character in any one of his answers. As much as proved possible, the writer gently deflected questions about his particular skills. Many of the more specific inquiries were turned into opportunities for Vargas Llosa to spin his award as "a recognition of Latin American literature." Aside from being a politic thing to do, it was also sensible enough, since no writer from South America has claimed the Nobel since Gabriel García Márquez in 1982.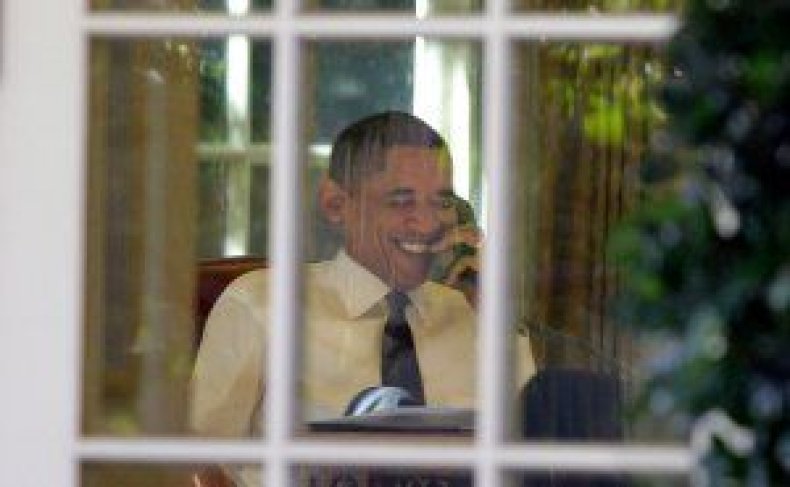 But while Vargas Llosa springs from a proud regional tradition, it remains the case that he's an exceptionally unusual figure. Outside of Václav Havel, no other contemporary writer of his literary standing has come close to running a country. And few novelists have proved so reliably insightful about the nature of power and politics—how they seep into the everyday life of citizens everywhere.
It's fashionable to cite either his erotic, shorter novels (The Notebooks of Don Rigoberto) or his big tomes, such as The War of the End of the World (about civil war in Brazil) or Conversation in the Cathedral (inspired by years of strife in Peru), though, for me, one of the author's most elegant works is the short, quasi-detective story Who Killed Palomino Molero? from 1986. The novel combines elements of Vargas Llosa's grim political sensibility along with his celebration of the voluptuous, with its narrative about the torture and murder of a musically inclined Air Force pilot (the resolution of which turns out to be critical for the romantic life of one police officer assigned to the case). Meditations on corruption mix with taut genre conceits and brief moments of surrealism and humor. That is to say, it's unlike any other writer's work, in Latin America or anywhere else.
At the press conference, another journalist asked Vargas Llosa if he thought he'd been selected because of his politics. The writer swore he did not know, and that someone should ask the Swedish Academy. But they'd already commented on this in their announcement, saying the award had been given "for his cartography of structures of power and his trenchant images of the individual's resistance, revolt, and defeat."
So, I asked Vargas Llosa if he thought enough novelists worked sufficiently at the task of understanding state power in their fiction. And again, the writer turned the focus away from himself. "I think Latin American literature deals with power and politics, and I would say this is inevitable," he told the room. "We in Latin America have not solved yet basic problems like freedom, like stable institutions, like tolerance, coexistence, and diversity. We still have ... behind us this atrocious tradition of authoritarianism and brutality in politics. So it's very difficult for a Latin American writer to avoid politics and these problems that are larger than politics. They are social; they are civic; they are moral. I think that is the reason why Latin American literature is impregnated with political preoccupations that, in many cases, are more moral preoccupations than political ones. I think literature is an expression of life—and you can not eradicate politics from life. Even if you think politics is, in many cases, a disgusting, dirty activity."
It was an answer reminiscent of Vargas Llosa's political memoir A Fish in the Water, which looks back on both his childhood and his failed candidacy for Peru's presidency. In it, Vargas Llosa recounts how, out of a sense of moral obligation, he stuck out a runoff campaign that he did not want to pursue. "If the electoral campaign had been a dirty one in the first round, it was now an obscene one," Vargas Llosa wrote. Today, though, his onetime electoral rival is in jail over human-rights violations. And if it's true that the vanishingly small number of writers who can be said to be in the public sphere may still influence us in the way lawmakers do (as Christopher Hitchens suggested in a volume of essays titled Unacknowledged Legislation), it's good to have an institution like the Nobel committee proclaim that Mario Vargas Llosa belongs in their company. Once a novelist achieves such stature, perhaps he's earned the right, like that of any mediocre politician, to answer the questions he wishes he was asked—whether in English, French, or Spanish.