Members of White Gang Knock out Black Man, Fail to Spell Racial Slur Tattoo on His Neck: 'F*** You, Niger'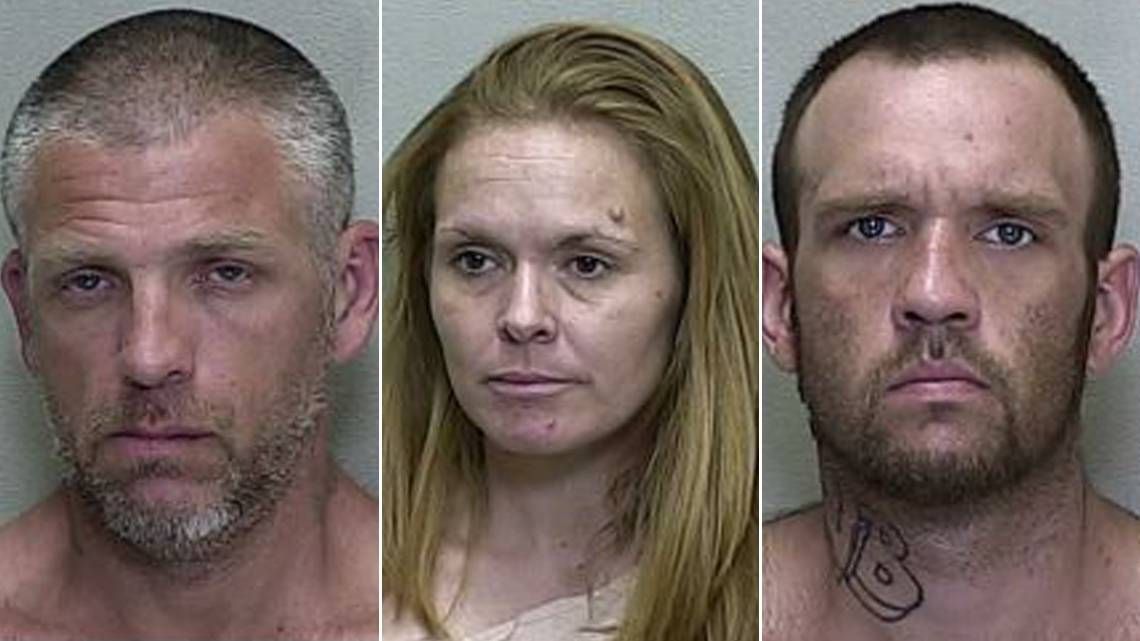 When the a black gang member allegedly violated the group's rules, white members decided to administer punishment by covering one of his tattoos with a racial slur.
However, they were let down by their spelling and ended up writing what looked like an insult to an African country instead.
According to Marion County Sheriff's Office, Lucian Evans told them that he, Brandon Hayley, Brett Singleton and Mary Elizabeth Durham were trying to discipline Michael Hart.
The incident unfolded on January 28 in Salt Springs, a town approximately 80 miles north of Orlando, Florida.
Hart told the police the quartet showed up at his house one night intent to forcibly cover his CWB tattoo with a knife. Hart initially tried to resist, before being knocked out by Hayley.
Once he woke up, however, instead of the intended racial insult, Hart's neck carried the message "F*** you, Niger."
Niger is a landlocked country in West Africa, bordering Lybia, Chad, Nigeria, Burkina Faso, Mali, Benin and Algeria.
According to the Miami Herald, while it happened between members of a gang, this kind of incident violates rules in every U.S. jurisdictions.
The police report stated Hart passed out from the pain and when he woke up he felt he had been sodomized.
"When he woke up, his pants were twisted and his 'butt' hurt," the arrest report read. "[Hart] stated he was wearing blue jeans and felt something wet in his pants. [Hart] stated when he looked at his pants, he saw what he believed to be blood. Michael stated he felt like he'd been sodomized, but could not provide any more details."
While Hart told the police Evans carried a sheathed, fixed blade knife , the latter insisted it was Singleton who used the weapon to cover the "patch" as tattoos are also known in the gang world.
According to the report, the old tattoo remains visible underneath the new one.
The oldest of the foursome at 45, Singleton is yet to be charged for his role in the incident, while the other three members of the quartet are well-known to local law enforcement agencies.
Evans was jailed for a combined two-and-a-half years for theft with a firearm and possession of cocaine and robbery. Durham, meanwhile, has been arrested eight times in the last decade and was apprehended on account of armed robbery and aggravated battery.
The police arrested Hayley for his role in the incident on two counts of battery, one count each of aggravated battery and armed robbery, marking his seventh arrest in the last nine years.