Marion Maréchal-Le Pen: "When The People Are Given the Opportunity to Take Their Country Back, They Will Seize It."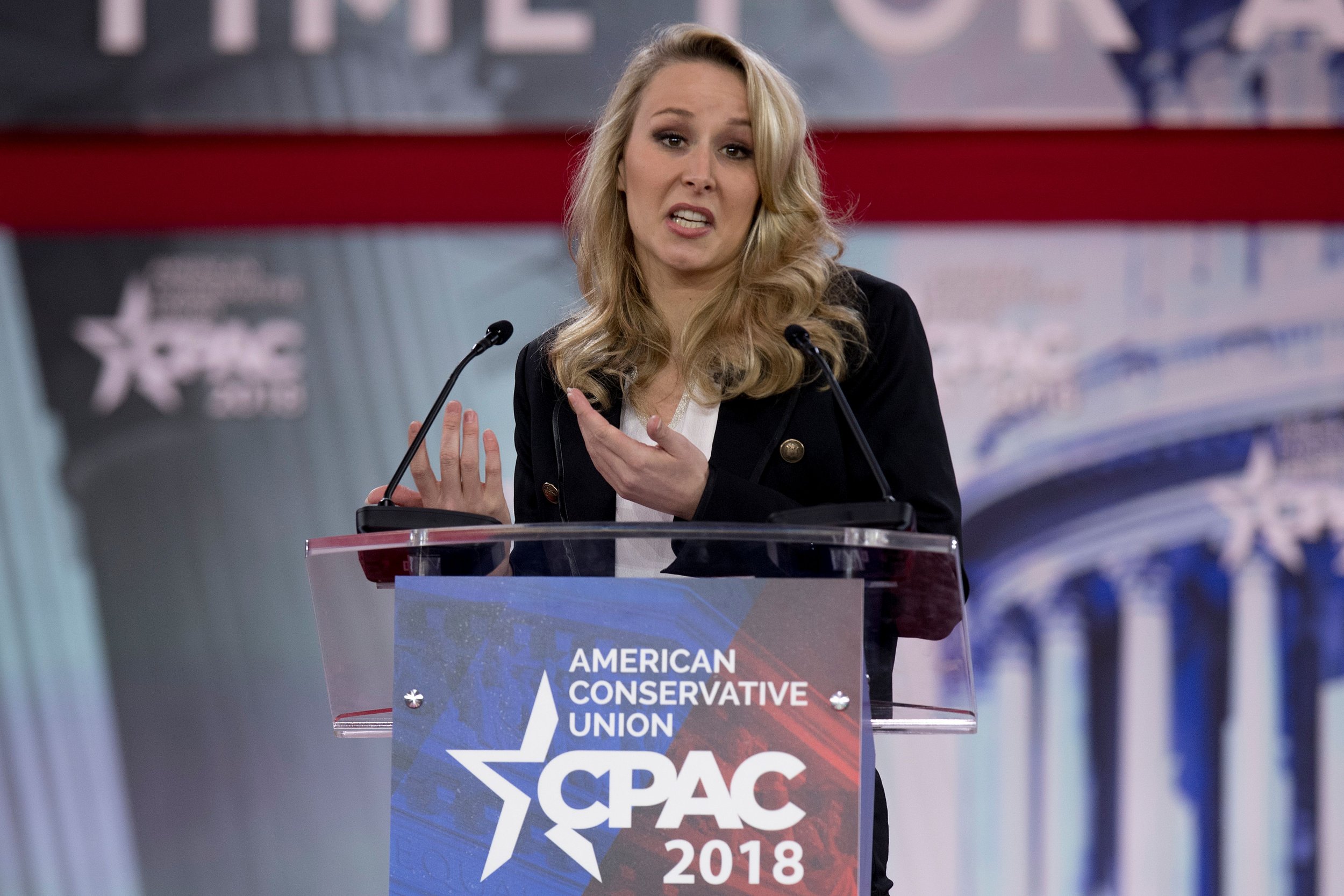 Marion Maréchal-Le Pen, the rising French nationalist, offered a vision of France that borrowed largely from the platform of President Trump during a speech at the Conservative Political Action Conference on Thursday.
"I want America First for the American people, Britain First for the British people, and France First for the French people," she said, adding: "When the people are given the opportunity to take their country back, they will seize it!"
Much like Trump, Maréchal-Le Pen — who spoke to a half-filled ballroom, which had been packed for an earlier speech by Vice President Mike Pence — blamed her nation's woes on outsiders, in particular on what she called an "Islamic counter-society in France."
"This is not the France our grandparents fought for," said 28-year-old former National Front party leader. The party was founded by her grandfather, Jean-Marie Le Pen, in 1972. Despite efforts at rebranding, the party is seen by many as representing latent strains of anti-Semitism and xenophobia in French society.
She also criticized the notion of a unified European continent. "Our freedom is now in the hands of the European Union," she lamented. Similar complaints about globalism and immigration have been made by nativist political leaders in the United Kingdom, Italy and Hungary. One of those leaders, the British nativist Nigel Farage, speaks at CPAC later today.
After her aunt Marine Le Pen was defeated by Emmanuel Macron in last year's presidential election, Maréchal-Le Pen announced a retreat from public political life. Now, she seems determined to cast herself as a close Trump ally, perhaps hoping to emulate his electoral success one day.