Where Is Mario's Butt in the Super Mario Bros. Movie?
Mario, the beloved plumber we've gone on adventures with for years, is returning in a new animated film from Nintendo and Illumination next year. The first trailer is about to drop later this week by way of a special Nintendo Direct. Chris Pratt is lending his voice to Mario. By all accounts, it's a great time to be a Mario fan.
Even with all that to look forward to, the internet can't stop talking about Mario's depressingly empty overalls. It appears, as fans have continued to point out, that Mario's butt seems to have completely disappeared. That's not to say that there's no functional posterior connecting Mario's torso to his legs. There's something there, of course there is. There just isn't enough of it.
What everyone is concerned with, you see, is the idea that Mario's butt has been nerfed. Slimmed down. What his mother gave him has been whittled away to almost nothing. He has no cushioning. He has no shape. His butt has traveled to the Warp Zone and it appears it's not coming back.
Nowhere was this more apparent than the first official poster for Super Mario Bros., where we see a shot of Mario from the back. Now we know why Princess Peach wrote Mario about baking a cake for him. He has none of his own. Instead, we see Mario in a defiant pose, looking out over a detailed landscape surrounded by Toads and a Biddybud. Has he slimmed out? Is that the reason for his sudden change?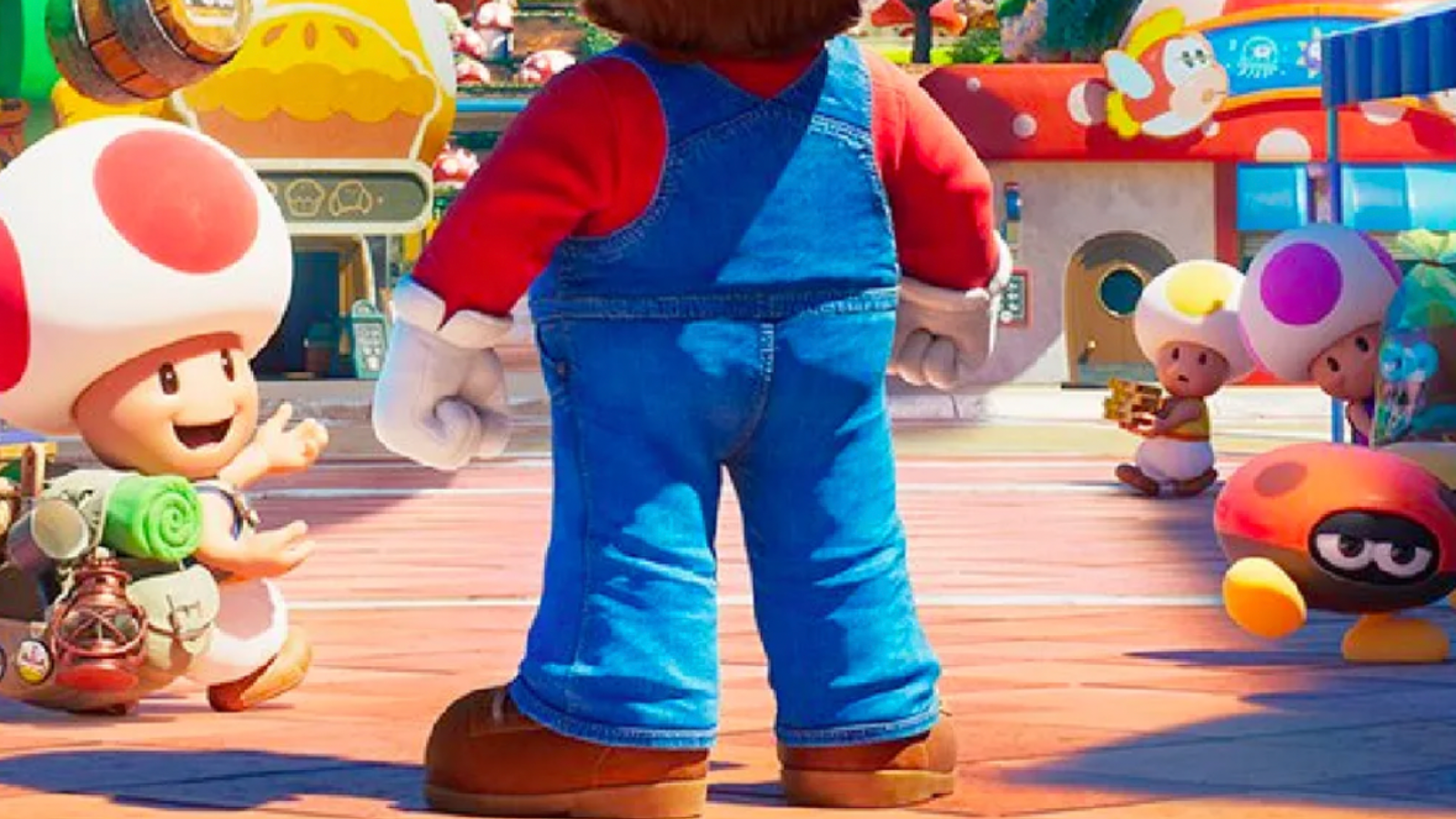 Where is Mario's Butt?
After fans analyzed the first Super Mario Bros. poster, the mystery was born: figuring out why Mario's butt has gotten so much smaller for his coming movie role. Some fans chose to voice their confusion and displeasure about the situation via Twitter, where the world can see their concerns.
"Hold up. How is that #Mario's butt, after all those squats and jumps?" wrote Twitter user @SpaceCastlePod. It's a fair point.
"Where, on gods green earth, is Mario's butt?" wrote Twitter user @emmahallows. "We know he got back, show it cowards."
There's an abundance of visual evidence proving Mario was once blessed in the "behind" department. Now, his deflated derriere is but a shadow of its former self, as you can see from appearances as early as Super Mario 64.
Luckily, there's a petition going around that concerned fans can sign, urging Nintendo and Illumination to restore Mario's cake to its proper home.
This isn't the first time Mario's body has been under scrutiny. Ahead of Super Mario Odyssey's debut in 2017, fans reacted to seeing Mario's nipples in detail.
As for Mario's butt, it remains to be seen.
The Super Mario Bros. movie is set to hit theaters April 7, 2023.