Marissa Mayer's Maternity Leave Is No Model to Follow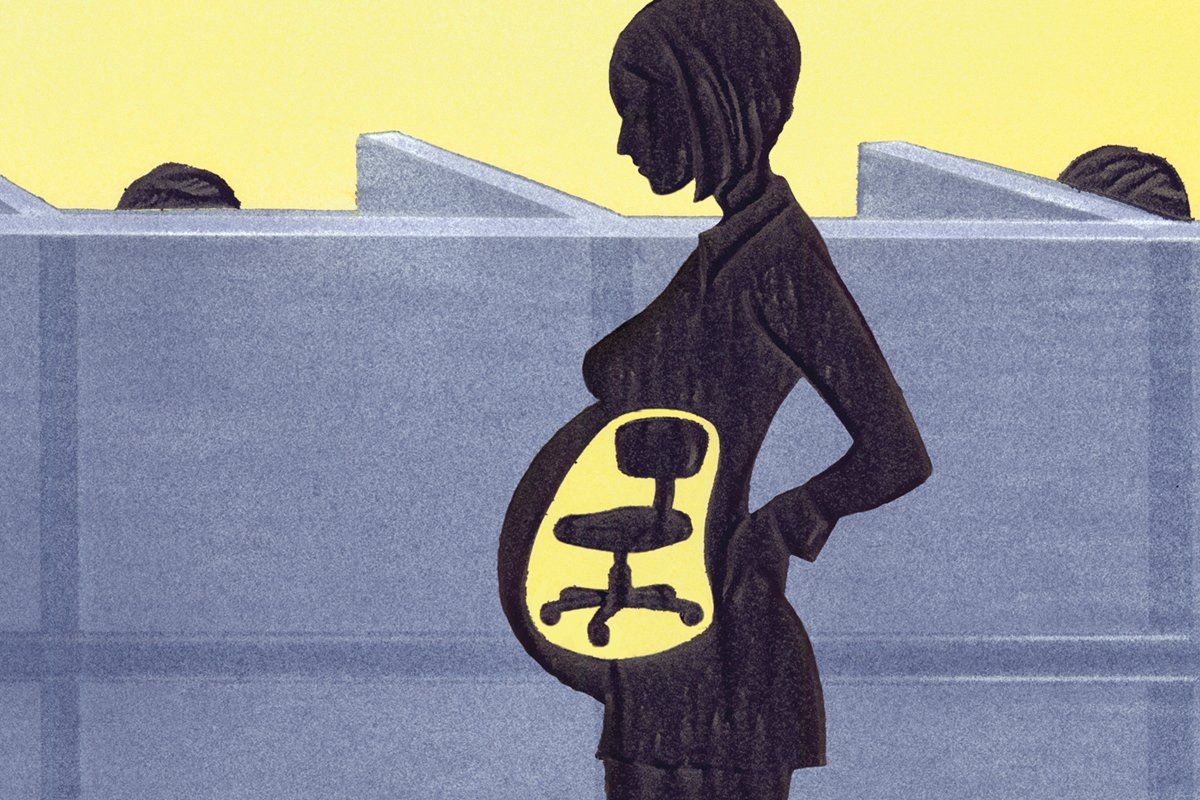 Yahoo, which has been bleeding market share for years, was lucky to snag Google executive Marissa Mayer as its new CEO. Yahoo's move "elated" staff and garnered an avalanche of positive press. "Yahoo for Yahoo," wrote Hanna Rosin, a senior editor at The Atlantic.
"Does this mean the glass ceiling has shattered?" a reporter asked me last week.
Hardly. Mayer recently said, "My maternity leave will be a few weeks long, and I'll work throughout it." While that may be feasible for a woman who could bring home $59 million this year, it's not a model for the 99 percent. Only a tiny fraction of mothers can afford to hire round-the-clock help so they can work throughout leave, and most don't want to anyway. Of those who are permitted time off for family caregiving but don't take it, 78 percent say it's because they can't afford to. Besides, the 12-week leave barely scratches the surface; after all, it doesn't take three months to raise a child; it takes nearly 20 years.
What parents need goes beyond leave: they need companies to abandon the outdated assumption that the ideal worker has no responsibilities outside of work—an assumption that needs to change for men as well as for women. While men have a right to parental leave under federal law, they're often punished when they take it. According to a study under review at the Journal of Social Issues, fathers who take leave are seen not only as bad workers but as more feminine than other men. That's not a compliment. Men who took leave were rated lower on performance, organizational commitment, and eligibility for rewards than women who took leave.
Get your unlimited Newsweek trial >
Companies aren't just leery of parental leave; they're leery of parenthood. One 2007 study found that mothers were 79 percent less likely to be hired and only half as likely to be promoted as identical women without children. "A pregnant founder/CEO is going to fail her company," Silicon angel investor Paige Craig told The New York Times. While Craig did fund a company with a pregnant CEO, he noted that "the reality here is that I almost didn't invest and I'm sure a ton of us decide not to invest, support, promote, or work" because of "this whole 'marriage/pregnancy' hurdle."
In this context Mayer's hiring signals progress: after all, the Yahoo board members looked at a woman six months pregnant and saw someone who could save their company. And they made adjustments that will allow her to do her job—for example, by moving their September board meeting from New York to California to accommodate her October delivery date.
This kind of flexibility can begin to crack the glass ceiling—but not if it applies only to Marissa Mayer.
Marissa Mayer's Maternity Leave Is No Model to Follow | Business