Mariupol Diabetics, Cancer Patients Dying From Drug Shortage: Mayor
Mariupol city officials said occupying Russian forces are choking off the supply of life-saving and other vital medicines, worsening what Ukrainian officials and others have called a humanitarian crisis for the war-battered city.
The Mariupol City Council said in a Telegram post Monday that its residents are dying from a "shortage of drugs for cancer patients, people with diabetes, tuberculosis and problems with the thyroid gland." It is the latest warning from Ukrainian officials of the desperate conditions that civilians are facing in the strategically vital city.
Mariupol Mayor Vadym Boychenko said in the post that people who rely on drugs to treat illnesses "are at risk and cannot wait for the occupiers to deliver medicines. Their lives are in danger."
"After all, for more than 2 months, the Russian invaders and their agents, the self-proclaimed authorities of Mariupol, have blocked the residents' normal access to drinking water, a sufficient amount of food and medicine," he said.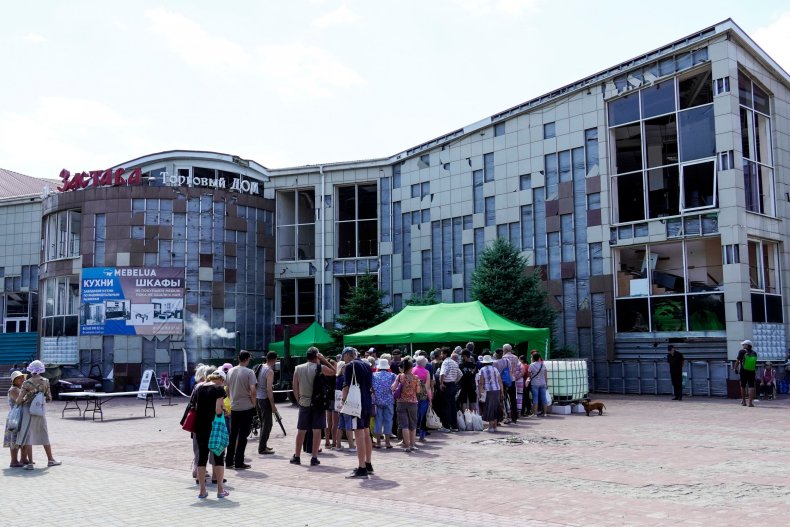 The Azov Sea port city saw some of the conflict's most intense fighting as Russian forces sought to establish Mariupol as foothold that would allow them to advance into eastern Ukraine's Donbas region.
Russian forces declared victory over the city in May.
Boychenko said in the post that a day earlier, a healthy athlete who measured nearly 6 feet 6 inches tall and weighed about 265 pounds, had both his legs amputated after an "insulin crisis" brought on by stress from military actions.
"Due to the lack of necessary medicines and proper medical support in the city, he became a person with a disability," Boychenko said. "And this is not an isolated case. Instead of high-quality treatment with drugs - limb amputation."
Boychenko urged the international community to assess what he called the city's "humanitarian disaster" and "genocide of its residents."
The alarm from Mariupol's mayor comes a week after Alexander Motuzyanyk, spokesman for the Ukrainian Defense Ministry, said the city was exhausting its supply of food and other essential goods as Russian forces blocked deliveries.
Previously, Ukrainian officials have accused Russia of deliberately targeting civilians in its efforts to take the city, which Moscow has denied.
Ihor Kuzin, Ukraine's chief state sanitary doctor, last month warned that mass burials in the city along with water shortages could spread cholera.
The Office of the United Nations High Commissioner for Human Rights (OHCHR) recorded on Monday that 4,889 civilians in Ukraine had been killed and another 6,263 injured since the conflict broke out in February.
"OHCHR believes that the actual figures are considerably higher, as the receipt of information from some locations where intense hostilities have been going on has been delayed and many reports are still pending corroboration," the agency said in its update.
Those areas, according to the OHCHR, include Mariupol and parts of eastern Ukraine that have seen heavy fighting.
Newsweek has reached out to the Russian government for comment.