Is Marjan Leaving '9-1-1: Lone Star'? Natacha Karam Talks Character's Exit
9-1-1: Lone Star, like any network show, has had its fair share of exits over the years, and now it appears the drama will add one more: Natacha Karam.
The actor has portrayed Marjan in the show since Season 1, but the Fox drama's latest episode featured her surprise departure (for now).
Karam has spoken of what happens to Marjan in Episode 5 of Season 4. Here is everything that you need to know.
How Was Marjan Written Out of '9-1-1 Lone Star'?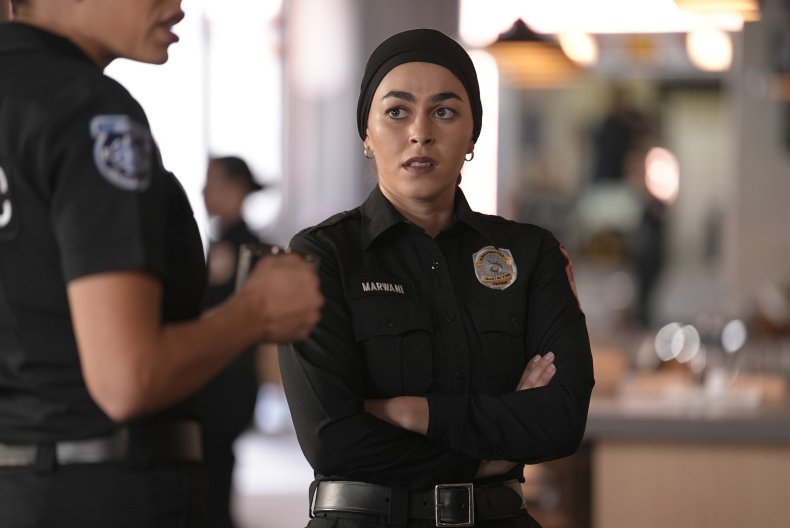 Episode 5 saw Marjan come face to face with the couple she saved in Season 4's premiere episode, only they were demanding an apology from her for calling the wife "crazy" when she refused to leave her home, which was on fire.
The couple soon prove that their demands have a more nefarious purpose as they want to blackmail Marjan into supporting their GoFundMe page. Rather than do that, Marjan decides to publicly expose the couple and then resigns from her role in the Austin, Texas Fire Department.
After saying goodbye to her former colleagues, Marjan is seen driving away from the firehouse on her motorbike, with her fate left open-ended in the show.
Is Marjan Leaving '9-1-1: Lone Star'? Natacha Karam Talks Character's Exit
Karam has spoken to several publications about her exit from the show, and she reflected on her final scene of the episode.
While speaking to Entertainment Weekly, Karam said: "It was heavy. It was a heavy scene. There was a lot of sadness in the room.
"No one had seen the next scripts, so even as actors we didn't know. It was like, 'Okay. Well, when am I going to get to work with all of you again as characters?' It was extremely sad."
But she reassured fans that while she was exiting for now, that didn't mean her character wouldn't return in the future.
Karam told the publication: "It's not like Marjan is just going to come right back and start working at the firehouse again. That is not the arc of this season. She is gone. She's out of state. She is alone. She's off on her own adventures, which the audience will get to follow her on — but not right away."
In a further interview with TVLine that came out on Tuesday, Karam teased: "This is the last we'll see of Marjan for a while. It's not going to be, like, oh she's back in the next episode. She's getting out of town, leaving the state.
"When you do finally see her, it'll be to go on the journey that she's on. The audience will get to follow her on Route 66, living her own life without the firehouse, doing her soul searching. Things will arise on the road to keep her busy."
Karam added that Marjan's future return will also see the character question her ability as a firefighter, and whether she really wants to return to the career. But the actor didn't specify exactly when she would be back on the show, so viewers will just have to wait and see.
9-1-1: Lone Star airs Tuesdays at 8 p.m. ET on Fox.