Why Did Marjorie Klapper Get More Jail Time Than Felicity Huffman? She Falsely Identified Her Son as a Minority
Marjorie Klapper and actor Felicity Huffman paid the same amount of money to have their children's respective ACT and SAT scores boosted, but Klapper received a harsher sentence. Why? Possibly because she also falsely claimed her son was African-American and of Hispanic origin on college applications.
"What you've seen really across the board with everyone who's been sentenced so far is that the higher the money, more egregious conduct, those individuals get harsher sentences," Frank Perrone, a partner at Davidoff Hutcher & Citron LLP, told Newsweek.
Klapper was one of dozens of parents indicted in March for participating in a fraudulent scheme to aid their child's acceptance to college, which was uncovered in the FBI operation "Varsity Blues." Her case bore similarities to Huffman's in that they both paid $15,000 to have a proctor increase their child's college entrance exam score and pleaded guilty to the same crime–conspiracy to commit mail fraud and honest service mail fraud.
In September, Huffman, who was the first parent to be sentenced, received 14 days in jail. On Wednesday, Judge Indira Talwani sentenced Klapper to three weeks in prison.
"Judge Talwani is trying to craft the sentences so there's some consistency with the actions the individuals took," Perrone said. "I think what you're really seeing is a good gauge of how these sentences are gonna come down."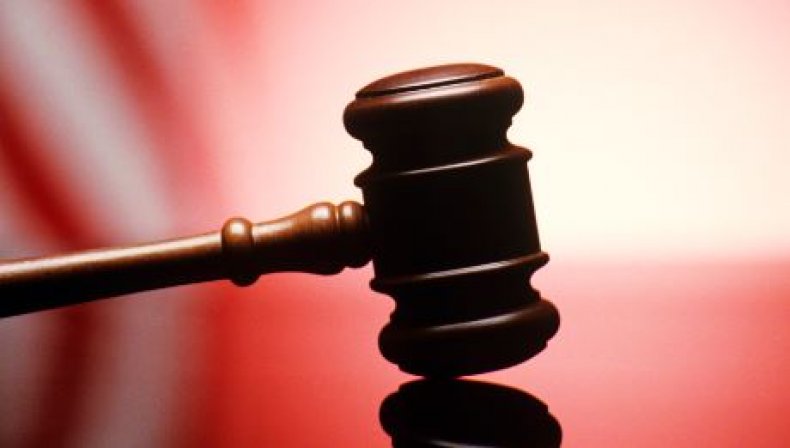 Along with paying to falsify her son's ACT score, Klapper tried to boost her son's chances at getting into college by lying on his college application, according to prosecutors. She claimed her son was a minority and would be a first-generation college student despite the fact that both she and her husband attended college.
"If you view that as being more culpable than just paying $15K dollars and being a step up from Huffman, then I think you can expect a step up in the sentence," Perrone explained, referencing the falsification of the college applications.
Along with the additional action she took on the college application, Perrone told Newsweek ahead of the sentencing that he wouldn't be surprised if Klapper received more jail time than Huffman because of the prosecution's recommendations. Whereas prosecutors recommended Huffman spend a month in prison, they asked Talwani to sentence Klapper to four months.
Pointing to the falsification of the applications, United States Attorney Andrew E. Lelling said in a statement after the sentencing that Klapper "specifically victimized the real minority applicants already fighting for admission to elite schools." Therefore, the prosecution disagreed with Talwani that three weeks in prison was a "sufficient sanction."
In a sentencing memorandum, Klapper's attorneys asked for time served and one year of supervised release conditioned on four months' home confinement. They argued this was a reasonable sentence because she accepted responsibility and although she was financially comfortable, didn't have the same means as the "celebrities and business magnates" who were charged.
In 2017, Klapper's son traveled to California and took the ACT exam at the West Hollywood Test Center, at the scheme coordinator, Rick Singer's, request. After taking the exam, Igor Dvorskiy, who is expected to plead guilty in November, altered the answers and her son received a score of 30 out of a possible 36. In exchange for the boosted score, Klapper made a $15,000 donation to the Key Worldwide Foundation, Singer's non-profit corporation.
While Perrone told Newsweek he's seen a correlation between defendants' behavior and the amount of money involved in each instance and the sentence imposed on those who pleaded guilty, he said it's going to be a "whole different ball game," for parents who are convicted after a trial.