Marjorie Taylor Greene: Any Republican Who Backs Bipartisan Infrastructure Deal a 'Traitor'
Georgia Congresswoman Majorie Taylor Greene is encouraging her fellow Republicans to vote no on a bipartisan infrastructure bill.
In remarks outside the U.S. Capitol, Greene and other members of the House Freedom Caucus said the GOP should uniformly vote against the package, which includes roughly $500 billion in new investments to roads, transportation, bridges, broadband and more.
"Any Republican that votes yes to an infrastructure bill that helps [President Joe] Biden pass his agenda when bumbling Biden doesn't even know what he's doing, then that Republican is a traitor to our party, a traitor to their voters and a traitor to our donors," Greene said.
She continued: "They should not vote with Democrats to help Biden achieve anything."
Arizona GOP Representative Andy Biggs echoed Greene's comments, telling reporters: "There should be no Republicans who vote for that infrastructure bill."
The bipartisan infrastructure framework, also known as BIF, passed in the Senate in August. Nineteen Republicans backed the legislation, including Senate Minority Leader Mitch McConnell.
GOP Senator Rob Portman of Ohio, one of the negotiators of the framework, celebrated it as an "historic investment in our nation's infrastructure that will serve the American people for decades to come."
The bill has since been stalled in the House of Representatives as Democrats negotiate Biden's Build Back Better Act.
But after Biden on Thursday revealed a long-awaited framework for the sweeping social services and climate change spending package, House Speaker Nancy Pelosi called for moving forward on the infrastructure bill.
"The clock did not stop ticking. Let's not keep having postponements," Pelosi, a Califonia Democrat, told reporters in an afternoon news conference, though she didn't elaborate on when exactly the vote will be held.
House Minority Leader Kevin McCarthy, a Republican from California, said earlier in the day he doubted the bill would garner much GOP support.
"I don't expect few, if any, to vote for it, if it comes to the floor today," McCarthy told reporters.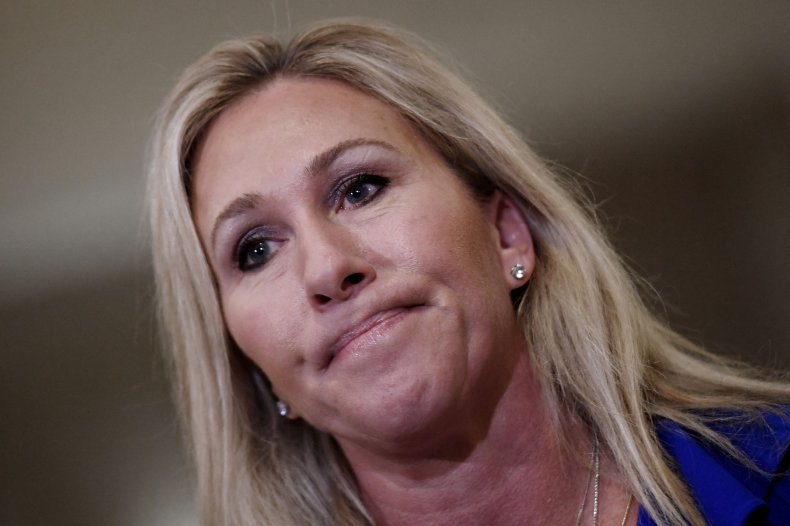 Progressives have also questioned the effort to pass the infrastructure bill Thursday.
Washington Representative Pramila Jayapal, the chair of the Congressional Progressive Caucus, said her members want to review the legislative text of the Build Back Better Act, guarantee it will pass the Senate and then vote on the two bills back-to-back.
"Progressives won't leave working families behind," Jayapal tweeted. "We've been clear since the spring: the infrastructure bill and the Build Back Better Act pass together—and that hasn't changed."
Jayapal said her caucus is committed to staying through the weekend to get both pieces of legislation passed and sent to Biden's desk.