Fact Check: Does Marjorie Taylor Greene Own Stock in Three Vaccine Manufacturers?
GOP Representative Marjorie Taylor Greene, who has repeatedly condemned vaccine mandates during the coronavirus pandemic, has been criticized for owning shares in three COVID-19 vaccine manufacturers.
The Claim
A number of Twitter users claimed that Greene had officially declared income from AstraZeneca, Pfizer and Johnson & Johnson in August.
Business Insider's Dave Levinthal tweeted that the Georgia Republican had "decried 'vaccine Nazis.' She says she's not vaccinated against COVID-19 and won't get vaccinated.
"Greene is, however, an investor in Pfizer and Johnson & Johnson — like many of her congressional colleagues," Levinthal said.
Political commentator Lindy Li tweeted to 157,000 followers that Greene had invested in "the three companies whose vaccines she repeatedly attacks: Pfizer, AstraZeneca, and Johnson & Johnson. She doesn't give a damn if people die. As long as she can exploit and profit from them first."
The allegations, first reported by Tennessee's Chattanooga Times Free Press, emerged as Greene remained a vocal critic of COVID jabs, regularly posting anti-vaccine tweets, some containing misinformation.
For example, she has condemned the Pfizer vaccine, once misleadingly writing that people are "still getting sick with covid and vaccinated people are spreading it. It should NOT be approved or mandated."
Greene previously boasted that she had not received the jab, telling the America Fest conference, staged by right-wing organizing group Turning Point USA, that "they're going to have a hell of a time if they want to hold me down and give me a vaccine."
The claim that she owns shares in companies whose products she has disparaged was seized upon by Jennifer Strahan, a Georgia businesswoman, who said she would run against Greene in the Republican primary next October.
Strahan asked her Twitter followers which of three vaccine companies Greene owned stock in. She listed AstraZeneca, Pfizer and Johnson & Johnson, then left an option for "all of the above."
In a statement to the Times Free Press, Strahan said, "I know I am not the only one who is surprised to find Rep. Greene owns stock in three of the four major vaccine manufacturing companies despite her open disdain for the vaccine."
Strahan said it shows Greene "simply is not who she tells Georgians she is."
The Facts
A financial disclosure report from the clerk of the House of Representatives, which Newsweek has seen, shows a filing digitally signed by Greene on August 13, for 2020.
Under Schedule A for "assets and unearned income," the list includes information on dividends and interest payments on more than 100 companies, ranging from Coca-Cola to Chevron.
It showed that the portfolio includes assets in AstraZeneca, Pfizer and Johnson & Johnson worth between $1,000 and $15,000.
The report also says that she earned income in dividends from each of the companies, ranging between $201 and $1,000. For a number of the other companies listed, no income was earned at all.
Nick Dyer, Greene's spokesperson, said in a statement to Newsweek, "Congresswoman Greene does not handle her investments. A third-party adviser maintains her investment portfolio."
The Ruling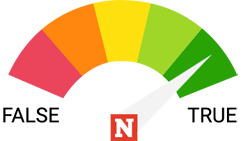 True.
The financial disclosure report, signed by Greene on August 13, reveals that among the more than 100 companies she had stock in, at least three were COVID-19 vaccine manufacturers.
Greene's office insisted she has no knowledge of shares held in AstraZeneca, Pfizer and Johnson & Johnson, noting that her investments are handled by someone else.
FACT CHECK BY NEWSWEEK