Marjorie Taylor Greene Calls For 'Strike' on Cartels Amid Mexico Kidnapping
Republican Congresswoman Marjorie Taylor Greene tweeted Monday that the U.S. military should be stationed at the southern border and "strategically strike and take out Mexican cartels."
The San Antonio Division of the FBI announced that four Americans who had crossed into Matamoros, Tamaulipas, Mexico, on March 3 were kidnapped by unknown assailants.
The four were driving a white minivan with North Carolina license plates. Shortly after crossing into Mexico across the border from Brownsville, Texas, unidentified gunmen reportedly fired upon the vehicle's passengers. All four individuals were then put into a vehicle and taken away from the scene.
Greene never specifically mentioned the kidnapping in her tweet. She also said to focus not on the Mexican government or its people "but the Mexican Cartels which control them all."
"They are international terrorists and criminals murdering Americans everyday with drugs and crime!" Greene wrote. "They are making BILLIONS on drug and human trafficking and are terrorizing anyone who stands in their way. Our military is competent and should take them out swiftly. Make an example out of these monsters."
She compared the cartels to ISIS, saying the only difference is that one regime is located on the U.S. border.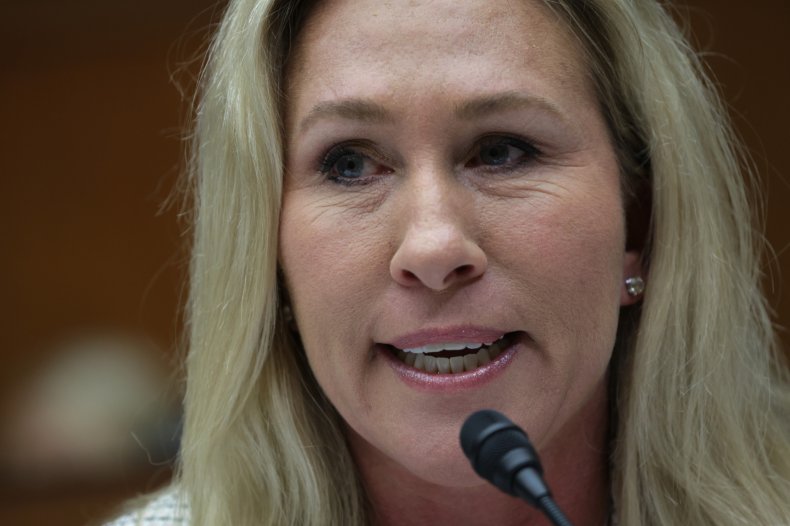 The U.S. State Department classifies Tamaulipas as a "Level 4: Do Not Travel" Mexican state as part of its travel advisory list that includes five other states with warnings about fervent "crime and kidnapping."
Tamaulipas is described by the U.S. government as a site for organized crime activity that includes gun battles, murder, armed robbery, carjacking, kidnapping, forced disappearances, extortion and sexual assault. Such instances are said to be common along the northern border and in Ciudad Victoria.
"Criminal groups target public and private passenger buses, as well as private automobiles traveling through Tamaulipas, often taking passengers and demanding ransom payments," the travel advisory states. "Heavily armed members of criminal groups often patrol areas of the state and operate with impunity particularly along the border region from Reynosa to Nuevo Laredo."
Local law enforcement capacity is also said to be limited compared to cities like Tampico, Ciudad Madero and Altamira—all of which have lower rates of violent criminal activity.
"We have no greater priority than the safety of our citizens—this is the U.S. government's most fundamental role," said U.S. ambassador to Mexico, Ken Salazar, in a statement. "U.S. law enforcement officials from numerous agencies are working with Mexican authorities at all levels of government to secure the safe return of our compatriots."
Mexican President Andrés Manuel López Obrador said during a press conference Monday that the Americans had crossed into northeastern Mexico to buy medication. The BBC reported that he has been in contact with the governor of Matamoros.
"There was a confrontation between groups and they were kidnapped...I think it will get resolved," López Obrador said. "That's what I hope."
The FBI, federal partners and Mexican law enforcement agencies are investigating. There is a $50,000 reward for the return of the victims and the arrest of the assailants.