Marjorie Taylor Greene Fundraises $3.2 Million After Being 'Most Attacked Freshman Congressman'
Representative Marjorie Taylor Greene said she has fundraised more than $3.2 million in donations from over 100,000 donors despite being "the most attacked freshman member of Congress in history," she tweeted Wednesday.
The large sum was accumulated in the first three months of 2021, Politico reported, after the Georgia Republican took her seat in Congress on January 3.
"Over 100,000 donors poured in over $3,200,000 to support me, averaging $30 per donation," said in her Twitter thread. "You know why?... I stood my ground and never wavered in my belief in #AmericaFirst policies and putting #PeopleOverPolitics!"
Greene also called the support she has received the "absolute BEST" she could ask for and said she will not be backing down from her views as a congresswoman, despite their unpopularity. She said she has consistently shown support for Donald Trump, her favorite president.
The $3.2 million in donations might come as a surprise to those who have expressed opposition to Greene, especially after the backlash she has received for her controversial views, including those on far-right conspiracy theories such as QAnon and Pizzagate.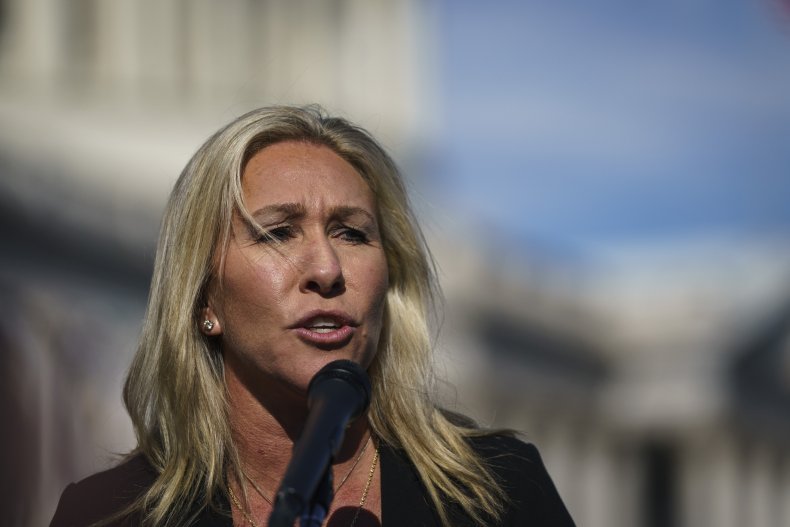 By comparison, progressive Representative Alexandria Ocasio-Cortez received $728,000 while she was a freshman congresswoman in the first quarter of 2019, according to Politico. Ocasio-Cortez is one of many House Democrats who have spoken out against Greene.
On March 19, Representative Jimmy Gomez introduced a resolution for Greene's removal from Congress, which was co-sponsored by more than 70 House Democrats, including Ocasio-Cortez, Eric Swalwell and Ilhan Omar.
Gomez's resolution came after Greene had been expelled in February from her House committee assignments, in a 230-199 vote, because of comments she had made. She was removed from the Education and Labor Committee and the Budget Committee.
Following the January 6 Capitol riot, many called for Greene's resignation, particularly because of her controversial tweets following the attack, which claimed Democrats were in part to blame and called for the expulsion of alleged "accomplices."
"I fully condemn ALL violence," Greene wrote on January 7. "The Antifa/BLM terrorism funded on ActBlue rests with Democrat accomplices like @CoriBush @Ilhan @KamalaHarris @AOC @timkain & many more.... Those who stoke insurrection & spread conspiracies have blood on their hands. They must be expelled."
Greene was elected last November to represent Georgia's 14th District and has become one of the most outspoken politicians on Twitter.
Newsweek reached out to Greene's office for comment but did not hear back in time for publication.