Marjorie Taylor Greene Mocks Ex-FBI Agent After 'Selling T-Shirts' Comments
Republican Representative Marjorie Taylor Greene has mocked former FBI-agent Peter Strozok after the he criticized her for selling "defund the FBI" t-shirts online.
It follows Monday's FBI raid on Mar-a-Lago, Donald Trump's Florida resort.
The former president is under investigation for potentially breaking the Espionage Act, along with other laws, according to the search warrant used for the operation.
Strozok, who used to work in counter-terrorism, discussed the impact of anti-FBI rhetoric from prominent Republicans following the raid.
He said: "At the end of the day you go home to news; you go home to family, you go home to neighbors. The people that you're talking to on a day-to-day basis are listening to the news and hearing these things.
"There's no way, however hard you try and just focus on the work in front of you, that you're not hearing about Marjorie Taylor Greene selling t-shirts to defund the FBI, you're not hearing Senators suggesting the FBI goes into a search site and maybe planted evidence, just because that's what the FBI does. There's no way this isn't creeping around the edges of the conversation of the awareness of all the good men and women of the FBI."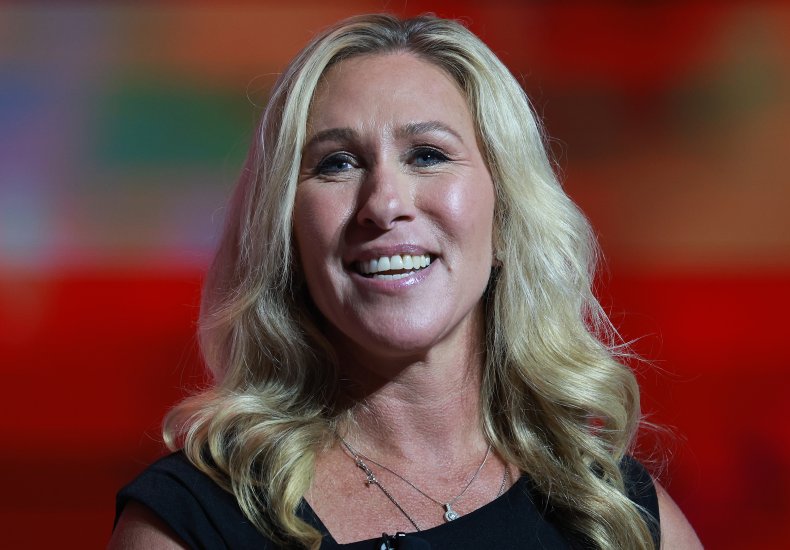 Marjorie Taylor Green, who on Tuesday suggested the FBI could have "planted 'evidence' against President Trump", hit back on Twitter on Saturday morning.
She wrote: "Sounds like Peter's neighbors are fans of mine.
"Peter should hear what all the people in my district say about him and the Russian Collusion hoax that cost taxpayers over $32 million dollars. You're a size large, right Peter?"
Sources involved with the investigation told The Washington Post that some of the material at Trump's home was feared to contain confidential information about America's nuclear weapons program.
Following the reports the former president was quick to hit out, calling the claims a "hoax."
The FBI removed eleven sets of documents from Mar-a-Lago after Monday's raid, the first ever on an ex-president's home as part of a criminal investigation.
Some of the papers recovered were marked "TS/SCI", meaning they could cause "exceptionally grave" harm to U.S. national security if they fell into the wrong hands, according to the BBC.
On Friday a statement from Trump's office said he had declassified the documents as president, though this was contested by independent legal experts.
The statement said: "He had a standing order that documents removed from the Oval Office and taken into the residence were deemed to be declassified.
"The power to classify and declassify documents rests solely with the President of the United States.
"The idea that some paper-pushing bureaucrat, with classification authority delegated by the president, needs to approve of declassification is absurd."
Newsweek has contacted Marjorie Taylor Greene for comment.