Republican Representative Marjorie Taylor Greene of Georgia said when Major League Baseball (MLB) announced it would move its All-Star Game out of Atlanta in response to the state's new voting rights law, the move inadvertently united the GOP.
"This @MLB issue brought together all of the factions within the Republican Party last night," Greene said in a tweet Saturday morning. "We now have an issue we can all get behind and fight together...Corporate Communism."
Republican "factions" have struggled to find a united cause since President Joe Biden took office, with portions of the party like Greene favoring extreme conservatism and other members playing a political middle ground. But MLB fielding opinions about Georgia's new voting rights law is drawing criticism from both ends of the party.
The latest legislation includes stringent new provisions such as a voter ID requirement for absentee ballots, mandates for fewer drop boxes, and criminalizing bringing food or water to voters waiting in line to cast their ballots. President Joe Biden called the law "un-American" and likened the policy to a modern Jim Crow law, which were designed to keep specific population groups from voting.
Fox News' Laura Ingraham also predicted the effect Greene mentioned. The TV host suggested that Republicans should align against the many corporations taking a stand against the voting laws, calling their criticism "false" and urging GOP lawmakers to stand in unity.
"It's time to teach corporate America that if they attack Georgia, or any state like it, for doing what they did to secure their right to vote. These corporations are going to face the wrath of GOP officials as well as the tens of millions of American consumers who support them," Ingraham said.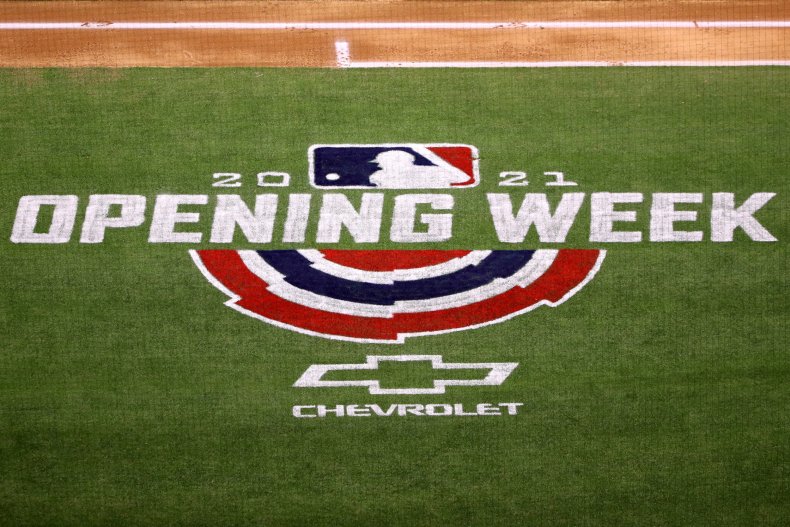 Some GOP members rallying to boycott MLB and are pushing for legislative action. Republican Senators Mike Lee and Ted Cruz joined a coalition of GOP lawmakers working to end MLB's anti-trust exemption "in light of @MLB's stance to undermine election integrity laws," Congressman Jeff Duncan (R-S.C.) said in a tweet Friday.
In a later tweet, Cruz targeted what Greene considers "corporate communism," or "private corporations who thrive on capitalism...but are adapting these communist policies, just like the Democrats are," as Greene explained via social media.
Cruz tweeted a list of MLB's official corporate sponsors, which he said "pressured [the MLB] to pull the All Star game out of Atlanta."
"Do all of them oppose voter ID?" Cruz said in the tweet. "Are all of them willing to be the woke enforcers of the corrupt Democratic Party? And do all hate the 75m who voted for Trump?"
Republican Governor Brian Kemp of Georgia echoed Greene and Cruz's sentiment when he spoke at a Saturday news conference surrounded by state GOP members, saying that MLB "caved to fear and lies from liberal activists." To him, Georgia's new voting rights laws are a Democratic plot, rather than an attempt to protect access to the ballot as the number of restrictive voting laws considered across the country increases.
Former President Donald Trump, to whom Greene is loyal, also responded. He said in a statement issued by his Save America PAC: "Baseball is already losing tremendous numbers of fans, and now they leave Atlanta with their All-Star Game because they are afraid of the Radical Left Democrats who do not want voter I.D., which is desperately needed, to have anything to do with our elections."