Marjorie Taylor Greene's 'Fire Fauci Act' Gains Co-Sponsors After Email Dump
Representatives Buddy Carter and Bob Good signed on to fellow Representative Marjorie Taylor Greene's bill that would reduce the salary of Dr. Anthony Fauci, America's leading infectious diseases expert, to $0.
The release of thousands of Fauci's emails ignited renewed criticism of his response to the coronavirus pandemic and the early dismissal of the Wuhan Institute of Virology as the origin of the outbreak.
Some legislators have called for Fauci to be fired from his position as director of the National Institute of Virology, and Candace Owens, a conservative commentator, went as far as to advocate for his imprisonment.
Greene is a longtime critic of Fauci and has been advocating for his termination since December. In April, she introduced a bill in the house called the Fire Fauci Act, which didn't expressly call for his termination but would reduce his salary from more than $400,000 to nothing.
Representative Thomas Massie was first to sign on as a co-sponsor, according to congressional records, followed by Representative Andy Biggs. In May, it gained two more co-sponsors, Representatives Paul Gosar and Mary Miller.
On Thursday morning, Greene posted a message of gratitude on Twitter to Carter for co-sponsoring the Fire Fauci Act. Nick Dyer, a spokesperson for Greene, confirmed to Newsweek that Good also signed on as a co-sponsor, as did Representative Matt Gaetz.
Carter told Newsweek America must "fully understand" what happened and why and "make sure it never happens again." Getting "tough" on China will ensure a "thorough and scientific investigation," which Carter doesn't see as possible with Fauci at the helm.
"We have all seen with our own eyes now how troubling Fauci's emails are, and it's past time for him to step aside," Carter said.
In the bill, Greene took issue with Fauci's high salary and his evolving stance on masks, position on keeping public health measures in place as people were vaccinated, and the amount of Americans needed to achieve herd immunity.
During the earliest months of the pandemic, Fauci advised Americans against wearing masks unless a person felt ill. At the time, masks were largely viewed as a way to help prevent people from spreading the virus rather than providing protection against contracting it.
Multiple public health experts backed Fauci's comments that mask-wearing would only be effective if a person could dispose of them after a single use and avoid touching their face.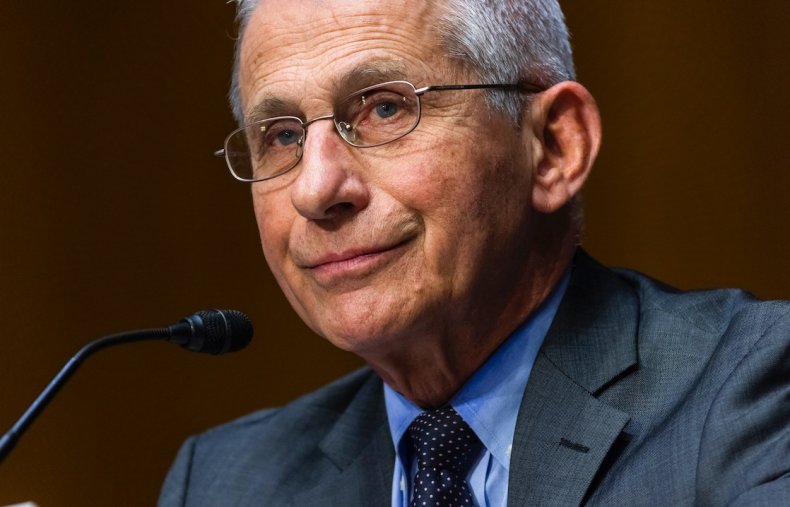 By April, Fauci was advising all Americans to wear a mask, a shift his critics have honed in on to fuel the argument that he is not a trustworthy source to guide the pandemic response. Fauci, however, has made no apologies for his conflicting recommendations, putting the root cause of the shift on advancements in knowledge about the virus.
"I don't regret anything I said then because in the context of the time in which I said it, it was correct," Fauci told InStyle in July. "When it became clear that the infection could be spread by asymptomatic carriers who don't know they're infected, that made it very clear that we had to strongly recommend masks."
If Greene's bill were to become law, it would reduce Fauci's pay to $0 for all pay periods after the commencement of the act until a new director of the National Institute of Allergy and Infectious Diseases is appointed and confirmed. The bill also calls for an audit of his emails, policy memorandum and financial transactions.
Despite a growing number of Republicans pushing back on Fauci's status as an expert, Greene's bill is unlikely to move through Congress, as Democrats hold the majority in the House.
Newsweek, in partnership with NewsGuard, is dedicated to providing accurate and verifiable vaccine and health information. With NewsGuard's HealthGuard browser extension, users can verify if a website is a trustworthy source of health information. Visit the Newsweek VaxFacts website to learn more and to download the HealthGuard browser extension.
This article has been updated to include comment from Representative Buddy Carter and Representative Matt Gaetz's addition as a co-sponsor of the Fire Fauci Act.