Marjory Stoneman Douglas Student's Lawyer Doesn't Blame Her for Bringing in Weapon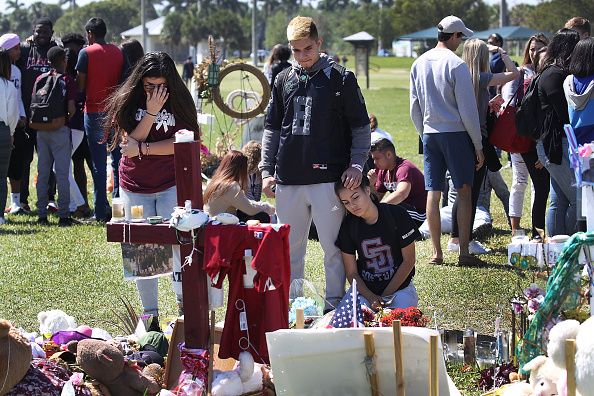 A lawyer representing one of the teenagers who was accused of bringing a knife to Marjory Stoneman Douglas High School in Parkland, Florida, said he doesn't blame students for wanting to bring in weapons.
Jordan Salter, 18, was accused on Tuesday of pulling out a two-inch black knife on a boy after he asked her friend a sexually suggestive question. Assistant Public Defender Brian Reidy, Salter's lawyer, said he doesn't blame the student for pulling out the knife when she got into a confrontation with the boy.
"I don't blame a kid for taking a weapon to school, quite frankly, these days," Reidy told Broward County Judge Kim Mollica.
Reidy told Mollica that it was "ridiculous" that prosecutors were asking Salter's bond to be set at $20,000, the Sun-Sentinel reported.
Reidy pointed out that Salter only took out the knife to keep the boy away after he got in her face. "I don't know when we all hit the fear button where everything is just an absolute emergency," he said.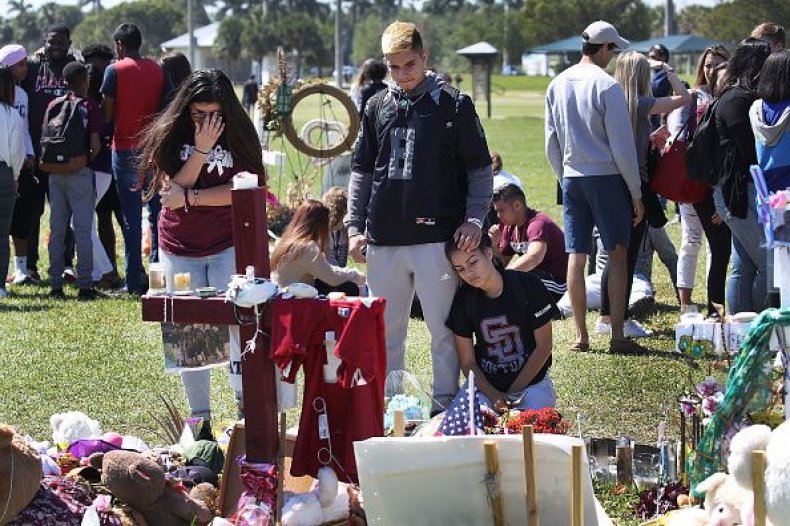 The 18-year-old is one of the three students at the high school taken into custody on Tuesday for three separate incidents involving weapons. One unnamed sophomore made a threat to the school, and a 16-year-old brandished a knife on the bus on Monday.
Mollica declined Reidy's request to release Salter from jail without having to pay the bond but lowered Salter's bond to $12,500.
The incident comes just a few days after Parkland shooter Nikolas Cruz's brother, Zachary Cruz, was found trespassing on school grounds. Zachary, 18, said he was walking around the school's grounds so he could "reflect on the school shooting and to soak it in." Nikolas has been charged with the death of 17 students and faculty members at Marjory Stoneman Douglas, and he could face the death penalty.