Mark Burnett And The Failure of Donald Trump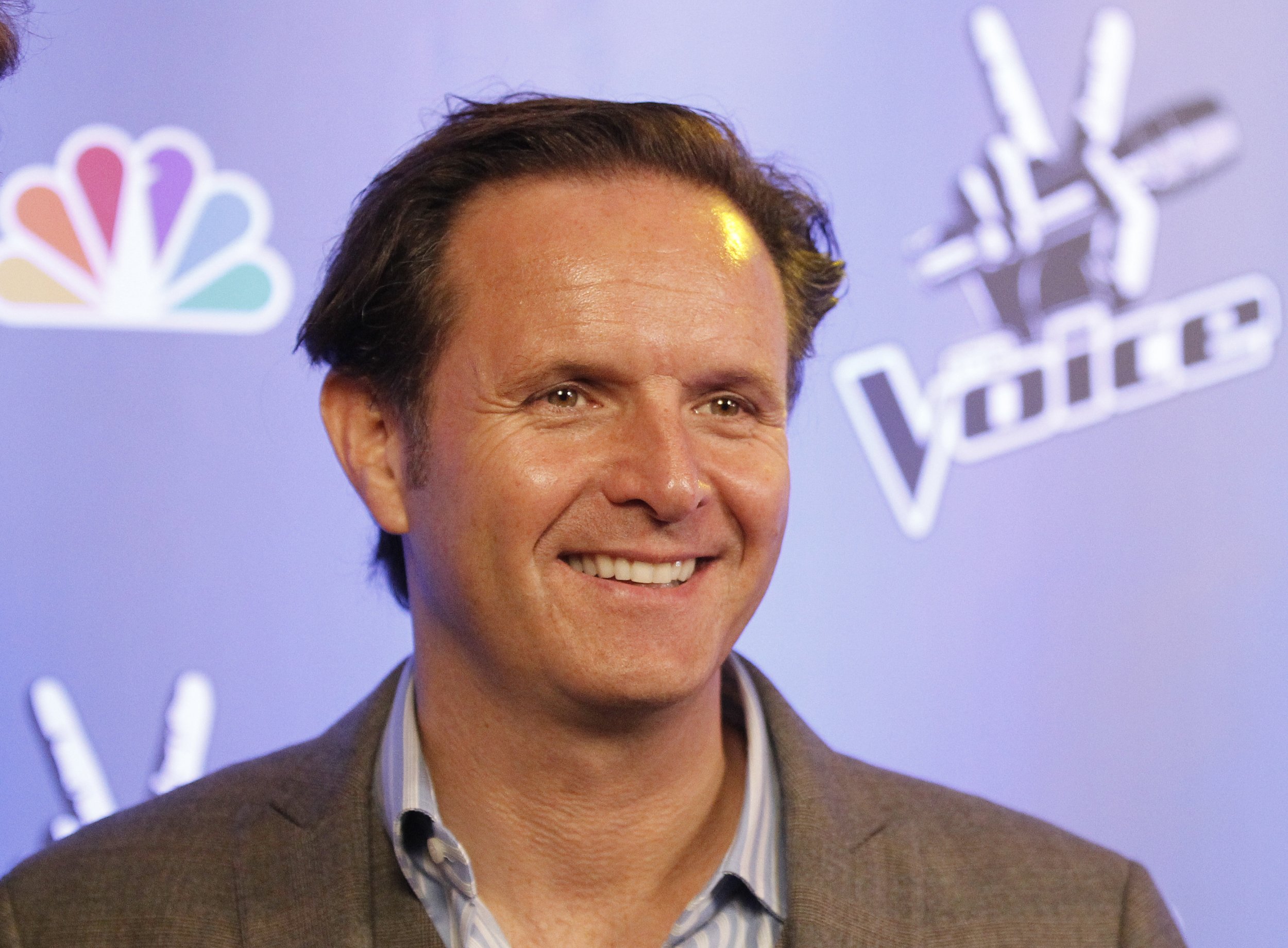 We were hanging out in paradise, and the king of reality television was telling me why he would never cast me in one of his shows. "You're a little too...normal," Mark Burnett said one night as a few of us sat around a fire on a beach in the south Pacific quaffing drinks. "I'm looking for people with a big personality."
In October 2002, a lad mag named Ramp sent me to Fiji on a three-week assignment (and you wonder why people go into journalism). A small cadre of journalists and I were dispatched to cover the Eco-Challenge, an adventure race that Burnett had dreamed up a decade earlier. The multiday odyssey, in which four-person teams often put their lives at risk while racing through the most daunting obstacles that nature is able to pose (e.g., rappelling down a waterfall), is considered the genesis of both reality TV and the empire that Burnett now oversees. Eco-Challenge spawned and inspired everything from spiritual siblings such as The Amazing Race and Running Wild With Bear Grylls to Burnett's own massively successful properties: Survivor, Shark Tank, The Voice and the show that became the springboard of a presidential candidacy, The Apprentice.
Burnett, then 42, was just entering his prime as a TV production kingpin. Survivor, his first prime-time hit, was at its peak and in the midst of radically redefining network programming. A British expat who had first cobbled together income in America by selling T-shirts on L.A.'s Venice Beach and serving as a nanny, Burnett was just entering the tax bracket of the filthy rich. Confiding to me the details of his messy divorce, he said, "She got the house—I'm building a bigger house."
For three weeks, Burnett transformed the main Fijian island of Viti Levu into his own Fantasy Island. Not unlike that show's Mr. Roarke, he was relentlessly charming and well put together. Also, like the Ricardo Montalban character, Burnett could be ruthless and aloof when the situation required him to be. On the eve of the race, as the dozens of four-person teams from six different continents gathered in a resort ballroom for orientation, Burnett made a last-minute offer. "If you quit now, I'll refund your entry fee in full," he said. "Because I guarantee that more than half of you will not complete this race."
No one took up Burnett on his offer. At least two-thirds of the teams would drop out before reaching the finish line.
Amid this lush, tropical Darwinian landscape, as racers battled trench foot, sleep deprivation, hypothermia and broken limbs, we journalists lived as if Caligula were our activities director. Thanks to our gracious host, Fiji was a blur of island excursions, whitewater rafting, helicopter tours and gourmet fare. Anyone competing in Eco-Challenge must have felt as if it would never end; anyone covering the race could only hope so.
Adventure was not limited to those wearing bib numbers. One day, Abby Ellin, reporting for The New York Times, and I begged off the media bus in order to walk the last five miles to a check-in point. As we rounded a bend in the jungle, a native with a machete waved us over. We approached with trepidation: Fijians have a history of having their guests for lunch, so to speak.
Though we had no common language, we soon realized that he was directing us to a large mat. There, he and his family shared with us their meal of fruit and coconuts as we looked up through the trees at a gorgeous azure sky. At one point, Ellin smiled, looked at me and said, "We win."
As the few fortunate individuals who were not staffing the race or suffering through it, we journalists came to serve an auxiliary role as Burnett's after-hours drinking companions. It was a role that we relished: Burnett was smart and confident; a wee bit arrogant, but hadn't he earned it? He had already hit the jackpot with Survivor, but he also had incredible tales of serving in the Falklands War and being a Beverly Hills nanny, both of which sounded like combat.
And so one night, as the waves lapped on a pristine beach and a cool breeze swayed the palm trees, the conversation turned to what made a viable Survivor contestant. Burnett told my friend Tom Caraccioli, a CBS spokesman, that he would make a terrific contestant because he was outspoken and extroverted. His assessment of me, put in the most diplomatic way possible, was that though I was competitive and smart enough, I was boring. As a potential Survivor cast member, I was Martin O'Malley.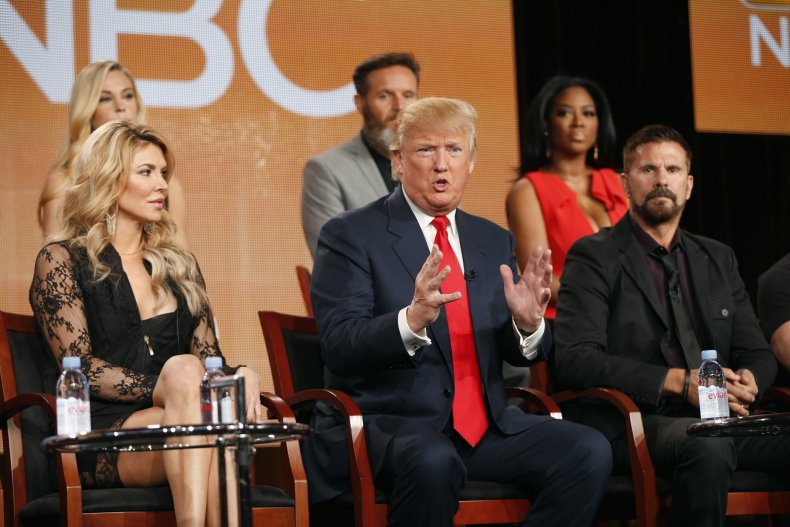 Richard Hatch, the megalomaniacal and duplicitous winner of the inaugural Survivor competition, is the most memorable character in that series' history. However, Donald Trump is by far the most famous and infamous character with whom Burnett has ever associated. While Burnett did not create Trump, with The Apprentice he took the real estate and casino magnate beyond the New York tabloids and the pages of Spy magazine. Mark Burnett introduced Trump to Middle America.
In fact, it was The Apprentice that ended Eco-Challenge. That 2002 Eco-Challenge in Fiji was the final edition of the race. At the time, Burnett hinted that it would be, cryptically informing us that he was developing a new show that would be "bigger than Survivor." That show, which made its debut in 2004, was The Apprentice.
In the past year, as Trump played his Grand Old Party adversaries like a bunch of Survivor stooges ("Jeb, the tribe has spoken") and advanced to the final round of this presidential election, I have often thought of Burnett. I have not spoken to him in 14 years, but I have wondered what he must think of the Trump movement. Was he amused? Amazed? Was he like Dr. Frankenstein, incredulous about the monster he had unwittingly created? Or was he proud?
Besides copious wealth and the NBC hit reality show that launched a spinoff, The Celebrity Apprentice, also starring Trump, the two men never seemed to have much in common. Burnett is an immigrant, after all. And a self-made man, the son of two factory workers. He enlisted in the British Army at the age of 17 and saw active duty in the Falklands. He is a war hero. Burnett is every bit as ambitious as Trump, but he prefers to remain behind the camera.
It was only last week, as questions arose as to whether Burnett was preventing his staff from releasing never-aired tapes of The Apprentice that might impugn Trump's character as the Access Hollywood tape had, that Burnett finally stepped forward. On October 12, he released a statement that read: "Given all of the false media reports, I feel compelled to clarify a few points. I am not now and have never been a supporter of Donald Trump's candidacy. I am NOT 'Pro-Trump.' Further, my wife and I reject the hatred, division and misogyny that has been a very unfortunate part of his campaign."
The more I thought about it, though, I knew this all along. In the past fortnight, as Trump has fallen behind in the polls and found a new scapegoat to accuse of conspiring against him (Carlos Slim?) on an almost daily basis, I remembered something else Burnett had told us that night. We were asking him about the plethora of teams that had devoted countless hours to training for Eco-Challenge, only to drop out before the first sundown of the event. Burnett smiled and told us that for all the miles in which an Eco-Challenge foursome (at least one of whom was required to be a member of the opposite sex) had to swim, run, pedal, navigate, climb, row and rappel, the crux of the race took place between the ears.
"Teams don't drop out because they're exhausted," Burnett said. "Teams drop out when their members start to turn on one another. This race is all about exposing character. You're never completely a failure until you blame someone else."