Mark Carney: A Canadian Goes to London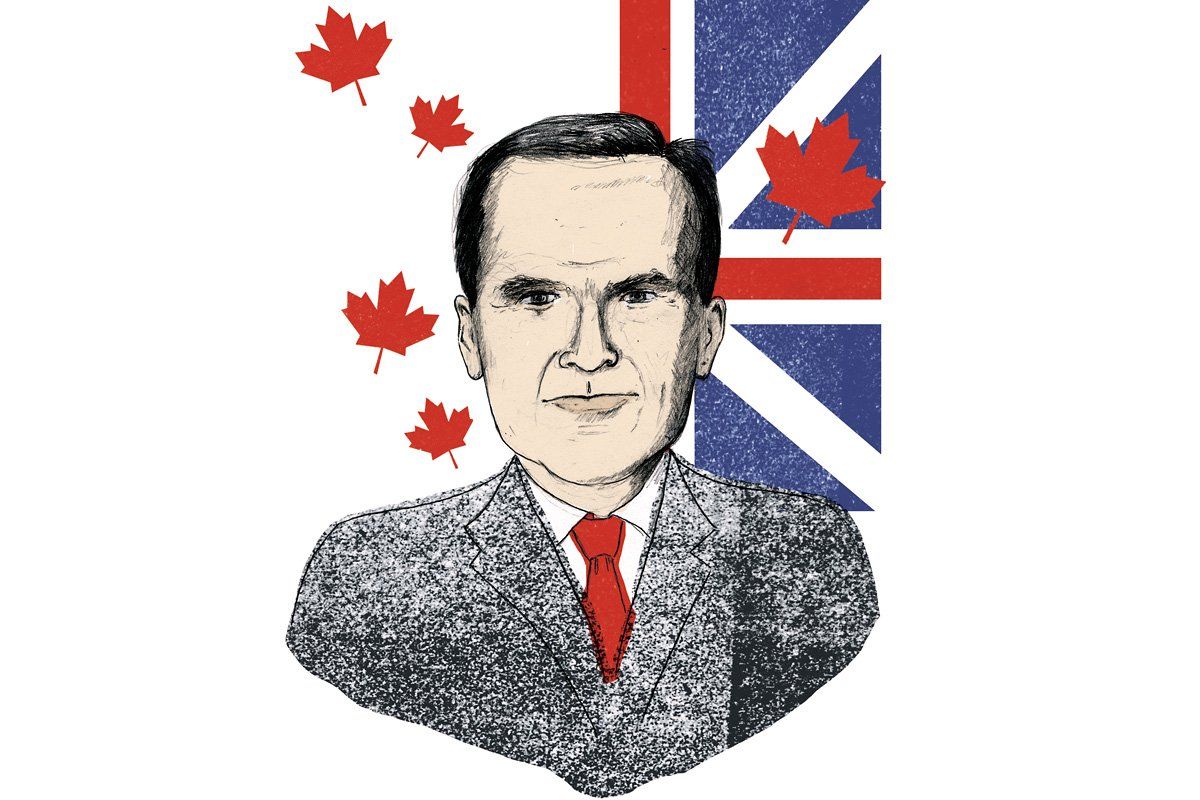 As a goalie on Harvard's hockey team in the 1980s, Mark Carney had a perfect record. He played for 5 minutes and 54 seconds in a single varsity game, made five saves, and allowed no goals. Carney was closing out a 10–2 rout of Colgate, which means he had excellent timing as well as skill.
Twenty-five years later, Carney—a native of Canada who has run the country's central bank since early 2008—is entering much more slippery territory. In late November he was tapped to take over one of the most difficult roles in global central banking: governor of the Bank of England.
A major reason he got the nod is that while Canada's economy shrank 2.77 percent in 2009, it avoided a banking crisis and the politically damaging bailouts that ravaged the United States and the United Kingdom. And in recent years, as developed countries have struggled with slow growth and double-dip recessions, Canada's economy has posted a central banker's hat trick: steady growth, low inflation, and a strong currency.
Yet as was the case in that game against Colgate, Carney's success had a lot to do with timing. "Canada was free of crisis, but it wasn't Carney that did it," said Michael D. Bordo, professor of economics at Rutgers University. "It's a much more deep-seated story having to do with the financial system's design."
Canada has a concentrated national banking system in which a handful of institutions, supervised by a strong regulator, dominate deposits, home lending, and stock trading. Banks weren't permitted to have off-balance entities or dabble in subprime or shop around for compliant regulators, as they were in the U.S. Canada's system also didn't allow for the growth of unregulated shadow banks whose failure could torpedo the system, like AIG or Lehman Brothers.
In London, Carney will face a much more challenging task than he did in Ottawa. Analysts say the British financial system is still very much in crisis. The government's austerity policies have sandbagged growth, and Europe's financial woes aren't helping matters.
Yet observers say that during the crisis, Carney had a much better understanding of the problems brewing in the markets than his academic counterparts 
did in the States. David Rosenberg, chief economist and strategist at the Toronto-based investment firm Gluskin Sheff, recalls a meeting with Carney in November 2007 in which Carney showed him data about the giant mortgage lender Freddie Mac. "It's insolvent," Carney told Rosenberg. "And if it is, Fannie Mae isn't far behind."
In Canada, it was something of a national tragedy when hockey star Wayne Gretzky, known as "the Great One," left Edmonton in 1988 for a more high-profile job outside the country. Canadian central banking fans are feeling 
the same sort of tristesse. As Rosenberg put it: "Canada has lost another 
'great one.' "