President Mark Cuban? Dallas Mavericks Owner Says He Could Run for White House in 2020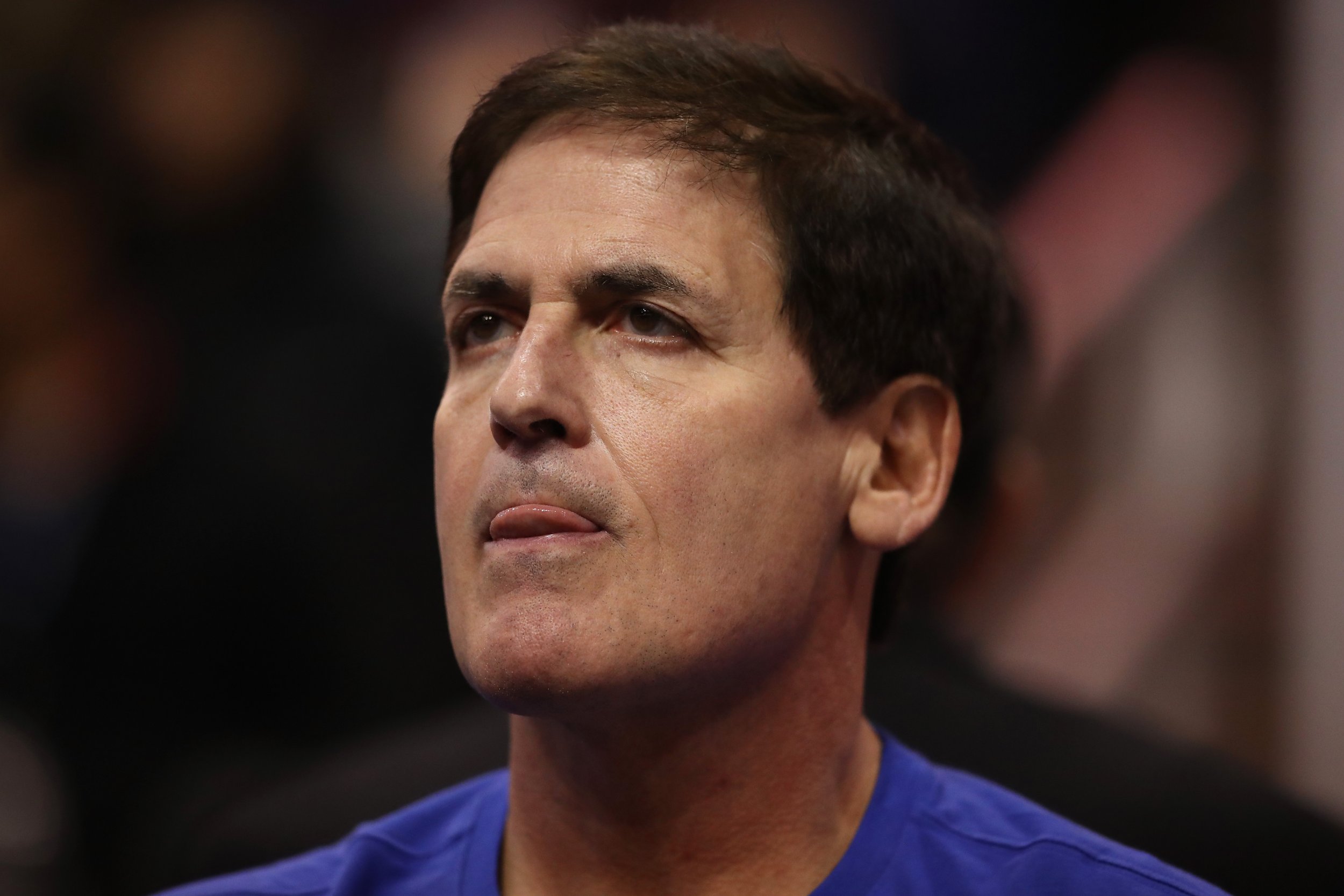 Dallas Mavericks owner Mark Cuban suggested he could run for president if the circumstances were right.
In August 2017, Cuban, 60, hinted that a presidential bid was something he could consider, though it wasn't high on his list of priorities. On Monday, he reiterated his thoughts on the matter.
"It really would take the exact right set of circumstances," he told the New York Daily News. "I haven't decided anything yet. We'll see what happens. It all comes down to how things play out. It's not something I feel like I have to do."
The Mavericks owner said the uncertainty surrounding next year's election could pave the way for surprise candidates.
"There's a lot of uncertainty with what's going on with the [Robert] Mueller report. There's a lot of things that have to be figured out before we know how 2020 is going to play out," he said. "But it's something that if circumstances were right I would do."
Cuban, however, insisted if he were to run for president, he would do so as an independent. To the Mavericks owner, ideas have a broader appeal than affiliation to a particular party.
"If you have a message that people want to hear and will grab onto, it doesn't matter if you're an independent or in one of the two main parties," he explained.
On Monday, former Governor John Hickenlooper of Colorado became the latest Democrat to launch a presidential candidacy, becoming the second governor to do so a week after Governor Jay Inslee of Washington announced his presidential run.
Senators Elizabeth Warren of Massachusetts, Amy Klobuchar of Minnesota and Kamala Harris of California have all kicked off their campaigns. Julian Castro, the former mayor of San Antonio, and Pete Buttigieg, the mayor of South Bend, Indiana, are also in the race.
John McAfee, the anti-virus software founder, and former Starbucks CEO and chairman Howard Schultz are also potential independent candidates. McAfee ran as a libertarian three years ago and, according to The Atlantic, has suggested he could either vie for the libertarian nomination again or run as an independent.
At the end of January, Bill Burton, a former aide to President Barack Obama and now an adviser to Schultz, said the former Starbucks chief would not decide before the summer.
"He 100 percent will only run if he sees a viable path," he told Bloomberg. "There's no chance he gets in this race if there isn't a path."