Mark Cuban Blasts Alexandria Ocasio-Cortez, Ted Cruz for Putting Political Parties Above Needs of Americans
Entrepreneur Mark Cuban has called out Republican Senator Ted Cruz and Democratic Representative Alexandria Ocasio-Cortez for putting their political parties above the needs of Americans as the two continue to spar over a coronavirus relief package.
The Shark Tank star and Dallas Mavericks owner has been public in his support for President-elect Joe Biden, but his Tuesday afternoon tweet expressed frustration with both sides.
"Translation of Alexandria Ocasio-Cortez, 'My party good, your party bad.' Translation of Ted Cruz, 'My party good, your party bad.' Translation of the American People, 'If either of you really cared about those in need you would find a way to make it work, now," Cuban tweeted.
Ocasio-Cortez responded to Cuban's tweet, saying that "this is not a 'both sides' situation."
"The Senate literally skipped town. They're not even trying," she tweeted. "As much as it makes people feel good to say 'a pox on both your houses' the fact of the matter is it's a one-sided situation trying to escape accountability."
Cuban's tweet was in response to a thread of posts by Cruz and Ocasio-Cortez that began Monday.
The thread started with a post from Ocasio-Cortez warning that Americans were "going hungry" across the nation as a new economic relief package continued to be held up in negotiations.
She also criticized Senate Majority Leader Mitch McConnell's decision to call a holiday recess.
"People across the country are going hungry, COVID is set to explode, and Mitch McConnell dismissed the Senate last week," Ocasio-Cortez tweeted. "I don't know how these people can sleep at night. I really don't."
In reaction to Ocasio-Cortez's post, Cruz accused Democratic lawmakers of filibustering a $500 billion relief plan proposed by Republican senators. In her reply to his tweet, Ocasio-Cortez said the House of Representatives does not have filibuster power.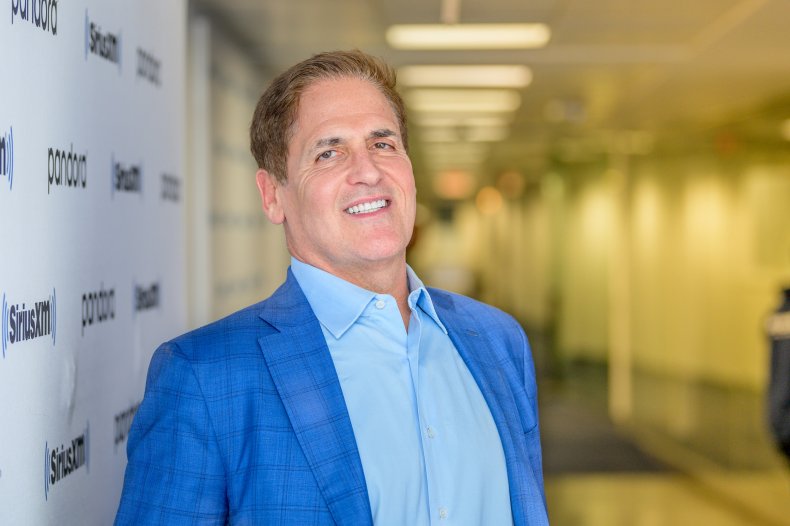 She also noted that the Democratic majority in the House passed the $2.2 trillion Health and Economic Recovery Omnibus Emergency Solutions Act, a revision last month of the HEROES bill they approved in May. The Senate has not acted on the legislation.
Ocasio-Cortez then accused the Republicans of attempting to "pass off" Wall Street bailouts as economic "relief" in their proposals.
"AOC seems not to know there are Democrats in the Senate," Cruz replied. "Or that Joe Biden (also a Democrat) is publicly calling on Senate Democrats to continue filibustering COVID relief because he thinks it will help them win Georgia."
In a Tuesday email to Newsweek, Cuban said that the underlying issue was that "there is too much power concentrated in the positions of Senate majority leader and [House] speaker."
"That is counterproductive to accomplishing anything and reduces the voice of the people and their representatives to almost nothing," Cuban said. "Until that changes, with a split Congress, every time there is a disagreement between the parties we end up with a stalemate."
He added, "We have to figure out as a country how to change that."
The Senate is expected to return from the Thanksgiving break next week. In the meantime, millions of Americans are still unemployed amid the nation's surging coronavirus outbreak. According to the Bureau of Labor Statistics data, U.S. unemployment reached 6.9 percent in October, nearly double the level in February.
Ocasio-Cortez and Cruz didn't respond to Newsweek's request for comment in time for publication.