Dallas Mavericks co-owner Mark Cuban is worth an estimated $4.5 billion. His investments range from the occasional Shark Tank endeavor to tech startup sales and everything in between. Now, the Shark can add "town owner" to his investments.
Dallas Morning News reported that Cuban recently purchased the small town of Mustang, Texas which is located in Navarro County and approximately 55 miles south of Dallas. Owner Marty Price — a longtime Mavericks devote — died in August. Cuban swooped in adding, "I don't know what if anything I will do with it."
Mustang had previously gone for $4 million, but Cuban's final bid wasn't disclosed.
"Mark Cuban stepped up and it was a natural for him to buy it," listing agent Michael Turner said told NBC News. "With his resources and imagination, I'm sure there are endless possibilities."
The 77-acre town was previously on the market for four years. Reports of the number of residents varies but the Census claims zero. Before the NBA co-owner came along, it was considered a "ghost town with a waste water treatment facility, a volunteer fire department and access to fresh water," which is how Turner described it to My San Antonio. The small town's biggest claim-to-fame is the abandoned strip club that comes with a dark past.
"There was a strip club there called Wispers that has since permanently closed. There was a killing there, the business had quite a tale," Turner said.
In 2008, Fernando Ramirez died as a result of an assault that involved Wispers' DJ, Jeffrey Ballew, and another man named Tommy Sinclair. The Corsicana Daily Sun reported that Ballew took a plea deal in exchange for testimony against Sinclair.
On Dec. 3, Google updated the name of Wispers to "Mark Cubaret."
Turner remains hopeful for the town's future.
"It has endless possibilities, one just has to use his imagination," Turner said. "Right now, anything goes in Mustang so long as it conforms to the laws of Texas."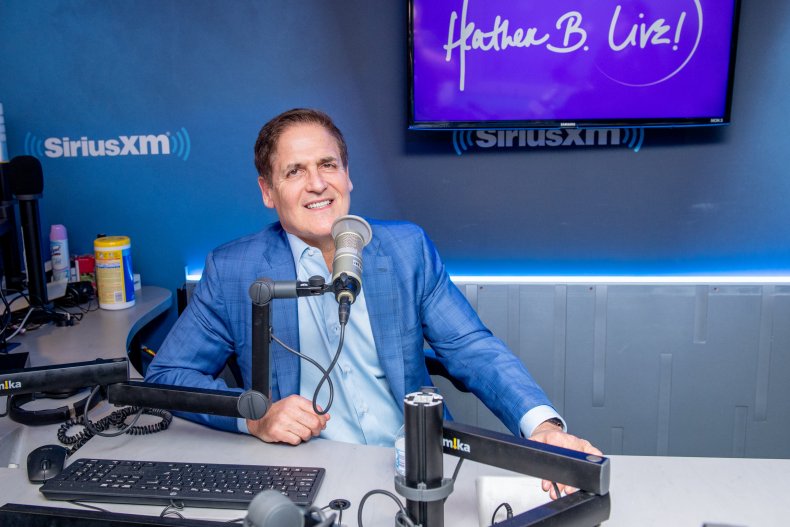 Not only does Mustang have a resident alligator in one of its ponds, but it was also one of the only places in the area to snag alcohol after it was founded in the 1970s.
"It was a boomtown in the alcohol business. There was a long line of cars from Corsicana and all-around Navarro County here," Turner added.
Now, those living in Mustang can enjoy Angelita's vineyard and winery which is the first — and only. With Cuban coming to town, who knows what comes next.