Mark Cuban, entrepreneur billionaire and owner of the Dallas Mavericks, said on Thursday that he doesn't think that former President Donald Trump will run for office again in 2024. He also believes that Trump should be convicted during his upcoming Senate impeachment trial.
Cuban's comments came during an interview with Kara Swisher of The New York Times, when he was asked about the possibility of running for president during the next election. He responded that he has no interest in seeking office in 2024, saying that his "only interest was because of Trump."
"I just — because I'm just not a fan of his. I just don't think he's very smart. I don't think he knew what he was doing, and I don't think he cared to govern. And I think if he won, he won't be able to run again, but I considered it simply because I just thought for those people who are looking for a businessperson, I could take votes away from him or potentially beat him," Cuban said. "Now in hindsight, I don't think I could beat him, given the number of voters that came out. I would have been wrong. But at the same time, that's why I considered it."
Swisher went on to ask Cuban what he thought about Trump running again in 2024, noting that the former president will be able to if he is not convicted during the Senate impeachment trial.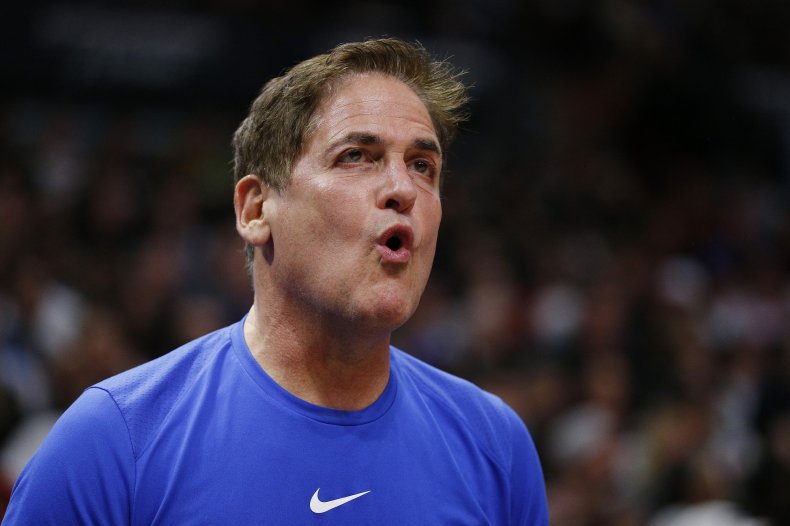 "Yeah, I don't see that happening. And I think he'll be so tied up in lawsuits and issues that I don't think that happens," Cuban said in response.
The Mavericks owner also answered "yes" to questions on whether Trump should be impeached for a second time and be convicted, and barred from running for office again.
Newsweek reached out to Cuban for comment, but did not receive a response in time for publication.
Despite Cuban's belief on Trump not running again in 2024, Trump's former intelligence chief, Richard Grenell, told Newsmax TV on January 24 that the ex-president "personally, a number of times, [said] he does want to run again."
Cuban's comments ahead of the Senate impeachment trial against Trump. Members of the House previously voted in favor of impeachment Trump for "incitement of insurrection," as many believed his rhetoric sparked the deadly January 6 riot at the U.S. Capitol.
To convict Trump, the Senate will need all Democratic members to vote in favor, as well as at least 17 Republican members, in order to reach the required two-thirds majority.
While a majority Senate Democrats will likely vote in favor of conviction, a number of GOP senators have expressed their opposition toward the idea of an impeachment trial since Trump is no longer in office.
"I think the Republican Party is going to be very united around the idea that impeaching a president who lives in Florida, who's out of office, is unconstitutional," GOP South Carolina Senator Lindsey Graham told Fox News' America Reports on Wednesday.
Republican Kentucky Senator Rand Paul previously called for a vote to declare Trump's impeachment trial unconstitutional, but was killed on a 55-45 vote—with four Republicans joining all Democratic Senators and 45 Republicans backing Paul's effort.