Billionaire Mark Cuban has suggested that fellow billionaire Elon Musk is "f***ing" with the Securities and Exchange Commission (SEC) by offering to buy all of Twitter.
Cuban, who is the owner of the Dallas Mavericks basketball team, took to the social media platform on Thursday and shared his thoughts about Musk's bid to buy the company
The Tesla CEO has offered to purchase 100 percent of Twitter at a cost of $54.20 per share in cash, or a total of around $43 billion—an estimated 15 percent of his net worth.
Musk publicly shared a letter he had written to the SEC about his offer but Cuban suggested on Thursday that it could be a ploy to push up the value of Twitter's stock.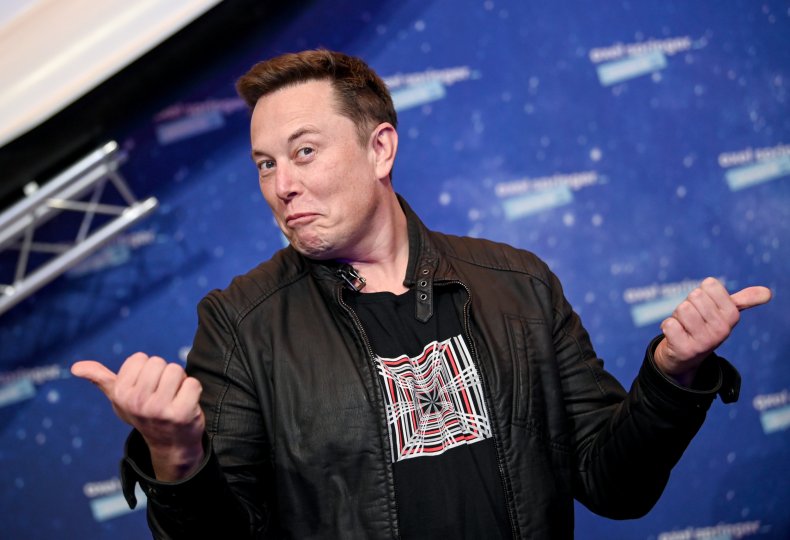 "My conclusion, @elonmusk is f***ing with the SEC," Cuban tweeted. "His filing w/the SEC allows him to say he wants to take a company private for $54.20."
"Vs his 'Am considering taking Tesla private at $420. Funding secured' Price go up. His shares get sold," Cuban said, writing the word "Profit" and an upward-pointing arrow.
"SEC like WTF just happened," Cuban added.
When reached by Newsweek on Friday, the SEC declined to comment.
Cuban was referring to a 2018 incident where the SEC brought fraud charges against Musk over tweets about taking Tesla private where he said funding was secured. The SEC said that those tweets "lacked an adequate basis in fact."
Musk and Tesla each paid $20 million fines to settle the matter and Musk stepped down as chairman of the company.
On Thursday, Musk called the SEC "bastards" for pursuing him over the tweets. He told a TED Conference in Vancouver that the funding to take Tesla private had been secured at the time of his August 7, 2018 tweets but the SEC "pursued the active public investigation nonetheless."
"So I was forced to concede to the SEC unlawfully. Those bastards," Musk said, adding that it was "like having a gun to your child's head."
"I was forced to admit that I lied to save Tesla's life and that's the only reason," he said.
Musk bought a 9.2 percent stake in Twitter in March but declined an offer to join the company's board on Monday. Doing so would have limited his stake in the company to 14.9 percent.
His stake briefly made him Twitter's largest shareholder but the Vanguard Group has since increased its share of the company to 10.3 percent.
The SpaceX founder, who is the world's richest man according to Forbes, wrote in his letter to the SEC that "since making my investment I now realize the company will neither thrive nor serve this societal imperative in its current form. Twitter needs to be transformed as a private company."
Reactions to the takeover offer have been mixed, with some conservatives celebrating the news and many users suggesting they will leave the platform if his bid is successful.