A new poll indicates 96 percent of business owners in Dallas, Texas are not complying with at least some of the state's mandatory coronavirus safety protocols.
The poll was created by Dallas Mavericks owner Mark Cuban and conducted by Shiftsmart.com.
"I wanted to get an understanding of what opening meant to businesses around Dallas. Were they opening? What precautions were they taking? Were employees in safe environments? And bigger picture, I wanted to know if these are places that I would feel safe taking my family to," Cuban wrote on his blog.
According to Cuban, the poll called 1,000 restaurants and retail locations based on popularity, using the number of reviews on Yelp as a "proxy." The poll also conducted physical audits at around 300 restaurants and retail locations "to assess compliance against state re-opening protocols."
The poll found that 32 percent of businesses polled were enacting less than 50 percent of the mandatory protocols, an additional 43 percent said they were compliant with at least 75 percent of the regulations and 21percent said they were enforcing over 75 percent of the state mandates. According to the Texas Department of Health and Human Services, the mandatory safety protocols for employers to reopen their businesses include training all employees on appropriate cleaning and disinfecting etiquette, checking temperatures and for other symptoms of COVID-19 before employees begin work, enforcing social distancing measures and making hand sanitizer readily available for customers.
According to the poll, social distancing received a non-compliance rate of approximately 30 percent, while providing hand sanitizer and other disinfectants to customers received a higher non-compliance rate of approximately 45 percent.
Texas HHS also issued non-mandatory recommendations for businesses as they reopened, including specific shopping hours for groups most at risk if they contract COVID-19, and that employees wear face masks while working. According to the poll, the specific shopping hours were the least likely HHS recommendation to be utilized by businesses, with 90 percent having no dedicated shopping hours for at-risk individuals. Contactless payment was also lacking for businesses, with approximately 70 percent not offering the option. Having employees wear protective face masks received a much lower non-compliance rate of approximately 20 percent, while providing single-use condiments in restaurants and fast food establishments totaled 60 percent.
Business were also compliant in separating tables and not allowing groups of more than six people to sit together, with only 10 percent being surveyed as non-compliant.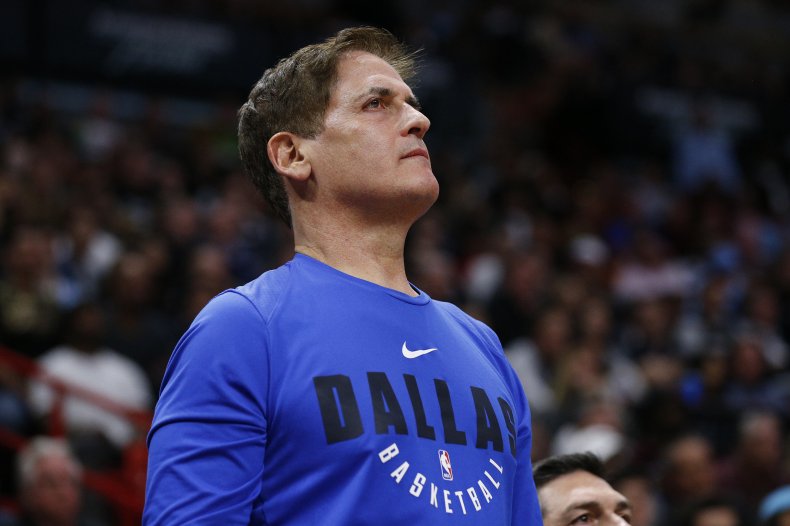 In regard to the different mandatory safety protocols, Cuban's poll found that on average, 60 percent of them were being implemented by businesses.
This poll also found that less than half of all Dallas businesses surveyed reopened on the state's opening weekend. On May 1, Texas Governor Greg Abbott allowed all retail stores, movie theaters, restaurants and malls to reopen, with limited capacity, but the poll found that only 36 percent of Dallas businesses chose to reopen on this date.
The Dallas Morning News found similar results when looking at businesses in the city reopening on May 1.
"They're not rushing to get people back to work if they don't have to," Angela Farley, Chief Financial Officer and Chief Operator Officer for the Dallas Regional Chamber, told the Dallas Morning News. "They're trying to be very thoughtful about this."
In a similar poll conducted by the Dallas Regional Chamber, businesses across the city were asked what their main area of focus was in regard to reopening. This poll found that 56 percent said their main area of focus was their employees' willingness and ability to return from working from home.
According to a tracker provided by Johns Hopkins University, there are currently over 36,000 cases of the novel coronavirus, which causes the respiratory disease COVID-19, in Texas.