Mark Cuban Won't Rule Out Running for President: 'You Can Never Say Never'
Mark Cuban hasn't quite ruled out running for president.
Although it's already so late into the 2020 election season, the Dallas Mavericks owner and business magnate appeared on the Pardon My Take podcast on Friday and said "if something crazy happens," he may consider launching a campaign.
"Yeah, you know, I'm kind of running out of time. And my family's still against it, so that's been a mess. But it's been so crazy, right? I can never say never," Cuban said when asked if the federal government's handling of the coronavirus changed his mind about running.
"You guys have known me for a long time. I'm always entrepreneurial. I'm always keeping doors open. Just like you guys—you guys took from your beat up and turned it around and turned it into something big and special. And that's what I try to do. And so, if the door opens because something crazy happens, maybe. But it's a long, long, long shot," Cuban continued.
Cuban flirted with the idea of running in the 2020 election long before the road to the White House kicked off this year. However, the Shark Tank star explained he would not attempt to get on the ballot if his family disapproved. In an interview with Fox Business Network host Neil Cavuto in September 2019, Cuban revealed that his family "voted it down," but he was still open to the idea.
"If you can change their mind, I'm all in," he said at the time.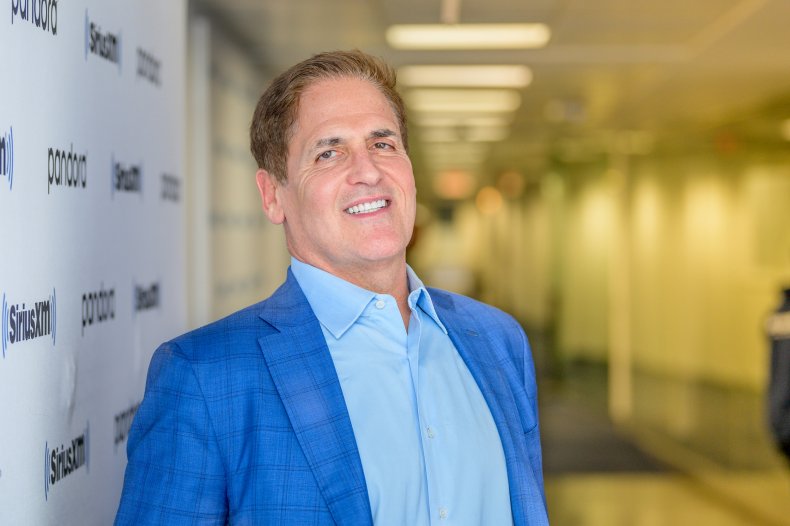 Since the coronavirus pandemic broke out in the United States in March, however, Cuban, who has openly criticized leadership in both the Democrat and Republican parties, appears to be floating the idea again. Speaking with Hill T.V. on May 5, Cuban said he would consider running on the Independent ballot, but the decision wasn't something he was "going to rush into, but it's not something I've closed the door on."
"We have such crazy times and I've been getting so many requests that I at least want to keep the door open but it's still highly unlikely," Cuban said. "There would have to be something more than the pandemic."
Cuban thought neither President Donald Trump nor presumptive Democratic nominee and former Vice President Joe Biden have shown the leadership necessary to push the country forward or help spike the economy in the aftermath of coronavirus. And more importantly, the Pennsylvania native felt U.S. citizens could trust neither of them to have the country's best interests at heart.
"The candidates that we chose during the primary, we didn't choose them with the pandemic in mind, we didn't choose candidates that put us in the best position to come out of the pandemic, so there's a lot of uncertainty," he said. "Right now we have nobody in the federal government that we can trust, yet we're looking to them or for somebody who we can effectively trust with our lives. That's what this pandemic is all about: Who can we trust with our lives? And there's nobody there yet."