Mark Cuban Tells Sean Hannity Trump Wants to Run a Campaign, Not a Country
Mark Cuban is backing Joe Biden for his 2020 presidential run. On a June 23 appearance on Sean Hannity's talk show, Hannity, the owner of the Dallas Mavericks admitted that he thinks President Donald Trump is more concerned about running a campaign over a country.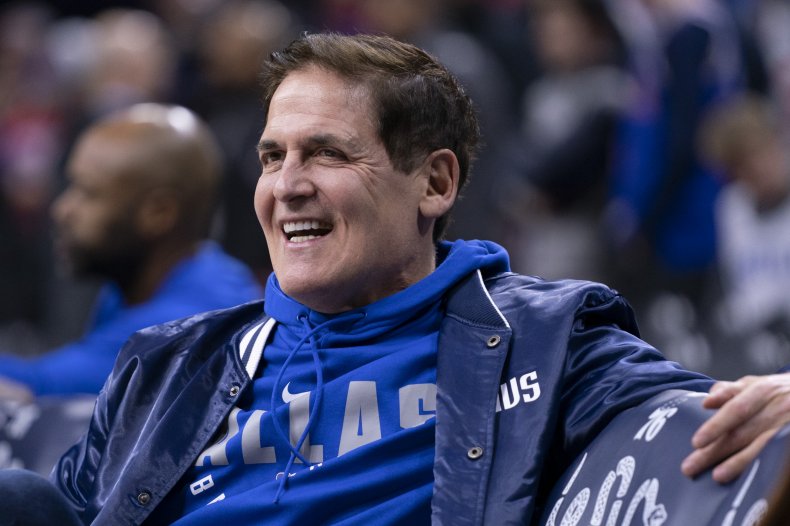 The first question Hannity asked Cuban during his Tuesday evening interview was whether or not he thinks the former Vice President is capable of being president. "Do you believe he has the strength, the stamina, the mental acuity, the alertness, to be taking on what is the toughest job in the world, being the president of the United States?"
The Shark Tank personality simply replied, "Yes." Hannity continued to press Cuban,"Do you in your heart believe he does?"
"100% absolutely, no question about it," Cuban said. "Donald Trump doesn't want to run a country, he wants to run a campaign. Joe Biden actually wants to run a country," he clarified.
Hannity continued to ask Cuban about any substantial accomplishments Biden had in his decades-long career in Washington, D.C. "Tell me what Joe has done that you were proud of that qualifies him to be president after 50 years [in public life]," he prodded.
Cuban replied that since Biden represented Delaware and Cuban was from Texas, he couldn't fully evaluate Biden's tenure. However, he did mention that the Affordable Care Act was a huge victory during President Barack Obama's term.
"I think the ACA [ObamaCare] is easily [President Obama and Biden's] biggest accomplishment and it's unfortunate the [Trump administration is] trying to dismantle it," he said, "and I will also say ... the one event in the White House that Joe Biden put on and spoke about his support for entrepreneurship is one more event than he [Trump] has ever done for entrepreneurs in the White House or anywhere else."
As far as politics go, Cuban has been very vocal and critical of President Trump's term. He openly supported Hillary Clinton and slammed the former Apprentice host for not releasing his tax returns, according to a 2017 Fortune article.
Cuban even previously teased a presidential run in May. During an appearance on the Pardon My Take podcast, the billionaire said that if "something crazy happens" he may consider launching his own campaign.
When asked about the government's handling of the coronavirus pandemic (which could qualify as "something crazy" happening) changing his mind about running, Cuban didn't rule the prospect out. "Yeah, you know, I'm kind of running out of time. And my family's still against it, so that's been a mess. But it's been so crazy, right? I can never say never," he quipped.
Newsweek did not receive comment from Mark Cuban by the time of publication.