Mark Cuban Says Most Trump Voters Are Not 'Stupid' or 'Racist,' But Misled By Fox News, Facebook and Trump
Mark Cuban has always been vocal about his opposition to Donald Trump's policies, but now he appears to be extending an olive branch to the president's supporters.
Matthew Sheffield, a journalist who has long covered conservative issues, tweeted on Friday that Republican voters should not be characterized as horrible people. Rather, he argued, they're misled, and liberal media outlets mocking them only amplifies the tense mood of the country. Cuban shared Sheffield's post today while seconding the opinion.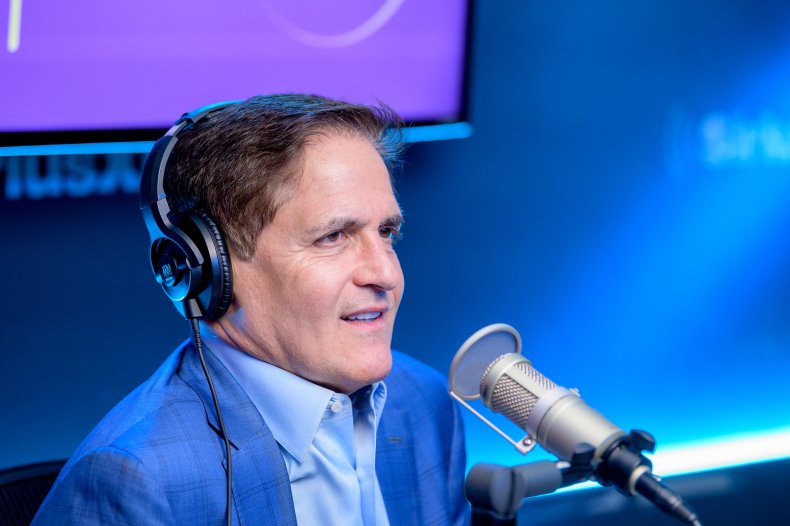 Sheffield wrote that "tens of millions of people who vote Republican are not deplorable. They are misled. And the mocking and tribalistic coverage that lefty media often engage in only makes things worse. Only love can defeat hate."
Cuban commented on a retweet of the post: "Agree with this. The overwhelming majority of Trump voters are NOT stupid, not racist, not anti-science. They are misled by Fox, FB, Politicians and Trump. Mocking, gloating and holding grudges divides us further. We need to start talking again and come together as Americans."
Cuban then tweeted a couple more messages to further clarify his feelings.
Cuban has become increasingly vocal about politics in recent years, Though he's described his own views as leaning toward libertarianism, he endorsed Hillary Clinton in 2016 and Joe Biden earlier this year.
Cuban, who rose to fame as the very hands-on owner of the NBA's Dallas Mavericks and as one of the "shark" investors on the hit ABC reality series Shark Tank, once claimed that Trump suggested to him that he should consider a White House run himself. Though Cuban has never said if those comments influenced him, the entrepreneur did reveal in a CNN interview in June that he briefly considered running as an independent candidate.
Despite Cuban once saying he has nothing against Trump personally, he has often criticized Trump's performance as president. Cuban has been particularly angered by Trump's handling of the coronavirus pandemic. In a recent Instagram Live interview with Rhett Buttle, the Biden campaign's national business advisor, Cuban also said the Democrat would be better for business. He told Buttle on November 2, "You always have to realize that without leadership, there's instability. And instability is the worst thing that can happen to a business."
He continued, "Just the way that Donald Trump has just botched so completely the response to COVID, he has crushed hundreds of thousands, if not millions, of businesses."
Just going off of his tweets today, Cuban believes that the media also doesn't help with the country's divisions. His posts argued that both conservative and liberal media voices have set an unfortunate tone for the country. Cuban did, however, put most of the blame on Trump, who, according to Cuban, "created a lot of misinformation that was presented as fact and amplified by those platforms."