Dallas Mavericks owner and Shark Tank star Mark Cuban likely hopes you assume there's more than meets the eye to the photo he tweeted this morning. The pic shows voting booths lined up at the American Airlines Center in Dallas, which he leases for his NBA team and converted to a temporary voting site. However, the arena appears to be completely empty.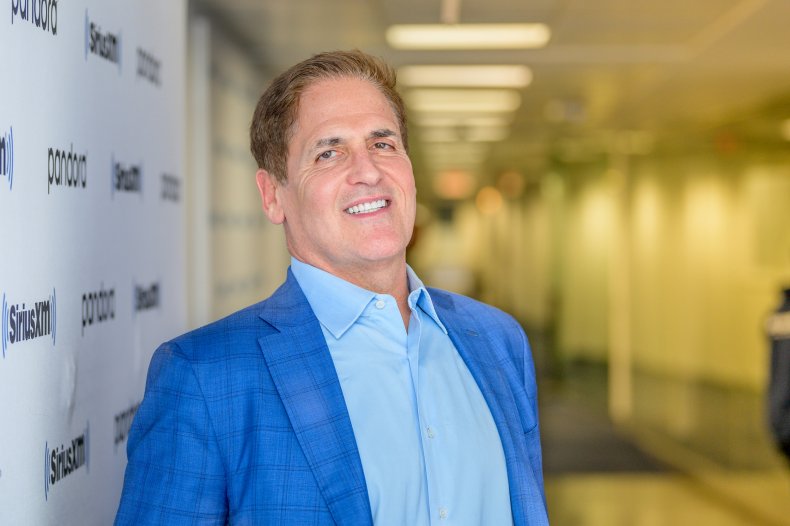 In the tweet, the 62-year-old businessman claims the "lines move FAST!"
In an earlier message, he wrote the arena is outfitted with around 60 polling stations and gave major props to the people working there, saying they're "INCREDIBLE and deserve all the credit for making this such a fast, easy, enjoyable experience."
The local ABC affiliate in Dallas, WFAA, did paint a busier picture of the scene at American Airlines Center than Cuban's photo. Reporting on the day when early voting for the presidential election began at the arena (October 13), WFAA reported long lines, with eager voters practicing social distancing, including Cuban. Yes, he did indeed stand in line like everyone else.
But voters at AAC don't even have to stand outside. Drive-up voting is also an option, which many voters took advantage of, according to WFAA. Those venturing inside found that wearing masks is required, hand sanitizing stations are spread throughout and voting machines are spaced six feet apart.
The American Airlines Center is Dallas County's largest polling location. Voters in Texas have until October 30 to early vote, though the AAC will also be open on election day. Dallas voters using the facility leave with the special memento of an "I Voted" pin, instead of a sticker.
Cuban himself has been very vocal about politics in recent years, Though he's described his views as leaning toward libertarianism, he endorsed Hillary Clinton in 2016 and Joe Biden this year. He's also been very critical of President Donald Trump.
Speaking on the Just B with Bethenny Frankel podcast in September, Cuban claimed Trump once told him before the 2016 election that he didn't think he was going to win. Cuban also claims that Trump suggested that he should consider a White House run himself.
"He said to me one time, 'I don't know if I'm going to win, but you should run for president some day,'" Cuban said. "He actually was the first person to ever tell me to run for president. But I just didn't get the sense that he thought he would win. I heard from people close to him he didn't think he would win, either."
As for his feelings on Trump, Cuban told Frankel, "Look, personally, I don't have a problem with the guy. Now, professionally, as the president, I think he's an idiot. You know, I never thought he was smart in talking to him."
Though Cuban has never said if Trump's comments about him making a run for president have influenced him, the Mavs owner did reveal in a CNN interview in June that he considered running as an independent candidate earlier this year.