Dallas Mavericks owner Mark Cuban has ruled voting for Kanye West in the U.S. Presidential Elections in November, should the rapper officially enter the race for the White House.
Last week, the rapper surprisingly announced his intention of running for president this fall.
"We must now realize the promise of America by trusting God, unifying our vision and building our future," he wrote on Twitter. "I am running for president of the United States!"
West has missed the Cuban admitted he is a fan of West's music, he would not support him in the political arena.
"No. I wouldn't vote for Kanye," the Mavericks owner told NBA Insider Brandon 'Scoop B' Robinson of Heavy.com in a wide-ranging interview on Thursday. "Love his music. Will buy his music, his shoes and maybe even buy his gear at the Gap. But I wouldn't vote for him."
"We must now realize the promise of America by trusting God, unifying our vision and building our future. I am running for president of the United States!"
Cuban's comments are significant as they come less than a week after he hinted he would rather support a potential Presidency bid from the rapper than vote for President Donald Trump in November.
"If there was Rank Choice voting available and Kanye West was on the ballot with [Democratic candidate] Joe Biden and Donald Trump, I would have Kanye West ahead of Donald Trump," the mogul tweeted.
Cuban, however, did not elaborate over who he would back between Biden and Trump.
Running for president is something the Mavericks owner has previously given thought to.
In August 2017, Cuban hinted he would consider a presidential bid, although it was not at the top of his priorities, and in March last year he suggested it would take "the right set of circumstances" for him to enter the race.
"It really would take the exact right set of circumstances," he told the New York Daily News. "I haven't decided anything yet. We'll see what happens. It all comes down to how things play out. It's not something I feel like I have to do."
At the time, Cuban explained that if he were to run for president, he would do so as an independent. To the Mavericks owner, ideas have a broader appeal than affiliation to a particular party.
"If you have a message that people want to hear and will grab onto, it doesn't matter if you're an independent or in one of the two main parties," he explained.
In that respect, Cuban and West are on a similar wavelength. Earlier this week, in a lengthy interview with Forbes, the rapper revealed he would run under the banner of the Birthday party "because when we win it's everybody's birthday".
West added his campaign slogan would simply read "YES" and that he had entered the presidential race as America deserved a special man in charge.
"[Barack] Obama's special. [Donald] Trump's special. We say Kanye West is special. America needs special people that lead. Bill Clinton? Special. Joe Biden's not special."
Should West follow through on his tweet and launch a full-scale campaign, he could face several logistical challenges, namely the fact he has missed the deadline to appear on the November ballot in multiple states, including Texas, New York and Illinois.
In several other states, including Colorado, Florida and Michigan, the deadline for independent candidates falls this month and it remains unclear whether the rapper would manage to gather the thousands of signatures required to meet the requirements at such short notice.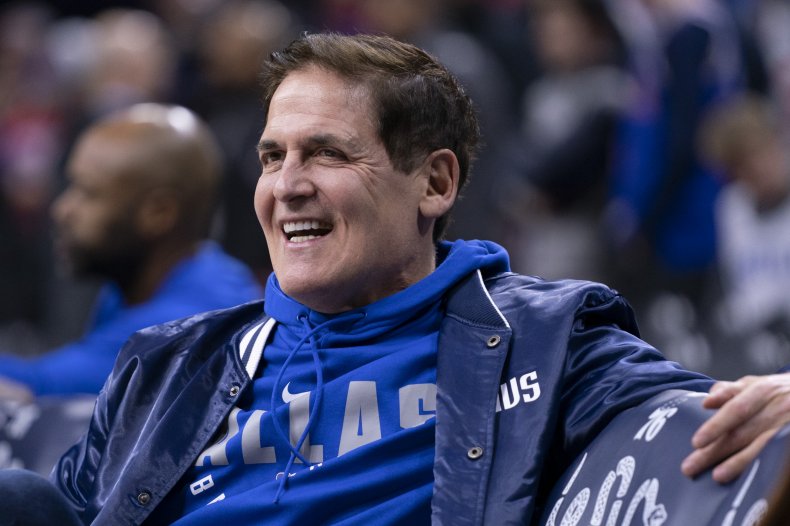 About the writer
Dan Cancian is currently a reporter for Newsweek based in London, England. Prior to joining Newsweek in January 2018, he was a news and business reporter at International Business Times UK. Dan has also written for The Guardian and The Observer.