Mark Dombroski Cause of Death: Autopsy Results Released for Philadelphia Student Missing in Bermuda
A student from Philadelphia found dead over the weekend in Bermuda died after a fall from a height, according to the results of an autopsy. Mark Dombroski's body was found Monday in a moat at the foot of a colonial-era fort.
"My conclusions from my examination are that Mark died from a fall from a height," forensic pathologist Christopher Milroy said in a press conference Thursday. "I found no evidence of foul play in my post-mortem examination."
Dombroski, a freshman at St. Joseph's University, went missing Saturday during a trip to Bermuda with his college rugby team. He was last seen leaving a bar alone that night.
Authorities described his death as a "tragic accident," according to WPVI-TV.
What happened in the moments leading up to Dombroski's death remained unclear. Surveillance footage captured Saturday night showed him walking along the side of a road using his cellphone. Dombroski's wallet and cell phone were found with his body, authorities said.
The owner of the Dog House Bar, where Dombroski was last seen, told reporters he was not excessively drunk when he left.
"He was going in and out of the bar with his friends," Frank Arnold told Bermuda's The Royal Gazette. "He was fine. He was not incoherent in any way."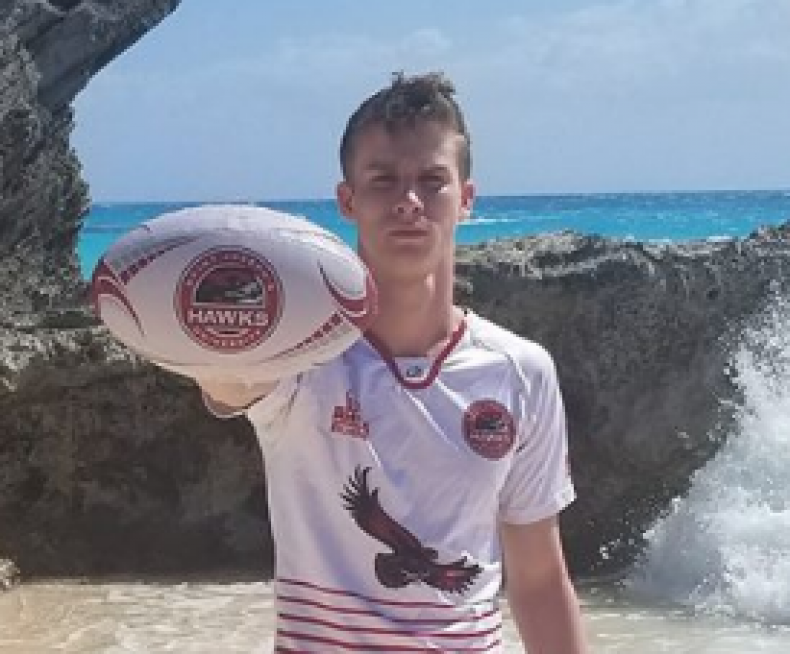 Officials said that although the results of the autopsy were confirmed, the investigation into Dombroski's death would continue.
"We'll do all our best efforts to get a clearer picture of what happened that morning," Police superintendent Sean Field-Lament said, according to WCAU-TV. "There's nothing to indicate that he was pushed at this stage."