Who Is Mark Hacking? New Oxygen True Crime Series Will Uncover Devastating Deceptions, Murder and More
How far would you go to keep a lie under wraps? Oxygen's new series will ask that question, and present the wildest, most devastating outcomes imaginable. A Lie To Die For will premiere June 23.
Each week will present a new person and unique set of challenges for investigators to decode. Viewers will be taken back in time to walk through the ins and outs of the case with investigators. Family members and loved ones from those who have passed will also be able to give an inside look into each case, and speak to each person's character.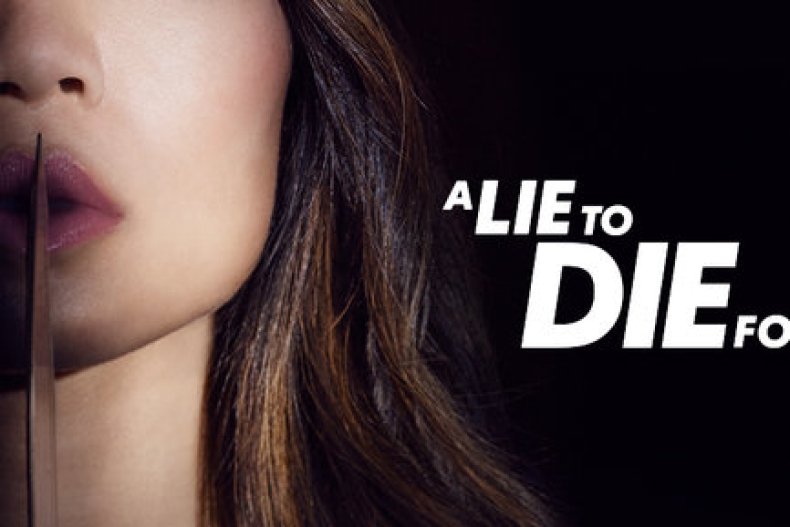 The premiere episode will look inside the story of Mark Hacking and Lori Soares. The pair were high-school sweethearts and expecting a child when Hacking's lies unfolded. He claimed he was in medical school, but he wasn't, and a chain of events that led to his lies falling apart. When they did, he took Soares' life.
The murder has become one of Salt Lake City's best-known crimes, mostly because of the wild way it unfolded in the public eye. Hacking called police to inform them his wife was missing. He said she'd gone for a run and didn't return home.
Later that night, Hacking was staying at a hotel. Cops were called for a disturbance. They found Hacking running naked, wearing only shoes, according to Desert News.
At the time Soares went missing, the couple were expected to move to North Carolina, where Hacking said he'd be going to med school. She'd only recently become pregnant.
Most of Hacking's lies centered around school. He'd never graduated college in the first place, let alone been accepted to a graduate medical program. He long deceived family members, even beyond Soares, into thinking he'd been enrolled in classes and completing his coursework successfully.
Hacking confessed to killing Soares, and is currently in prison. He now exchanges letters often with Soares' mother, who has forgiven him.
A Lie To Die For will feature a new story each week. It will premiere on Oxygen June 23 at 8 p.m. ET.