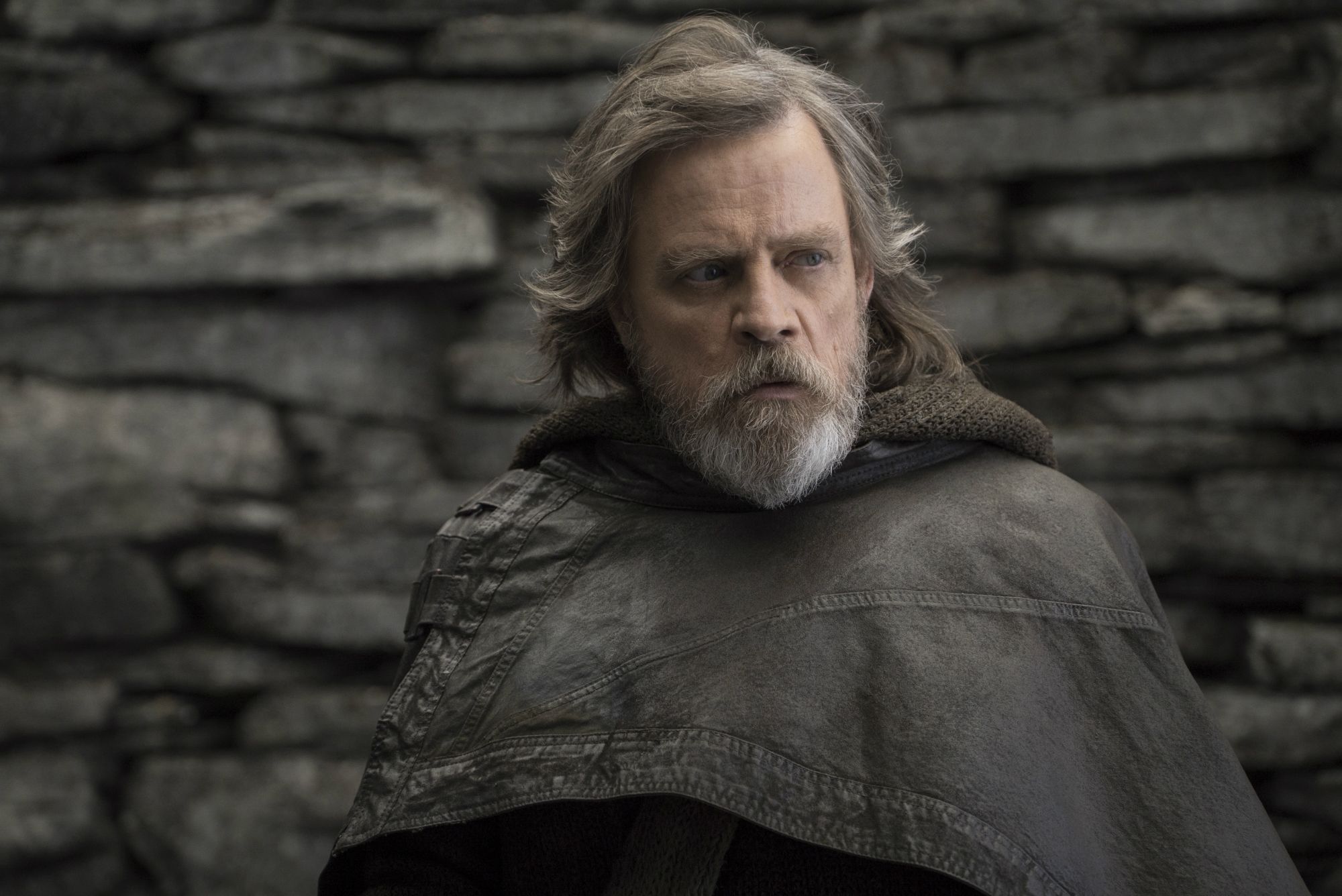 Luke Skywalker has meant many different things to Star Wars fans over the last 40 years, so one man's interpretation was bound to disappoint some. But there's one disgruntled fan whose voice carries a bit more weight: actor Mark Hamill, the galactic legend himself.
The Last Jedi writer/director Rian Johnson was fairly open about his arguments with the 66-year-old star over Luke. In a previous interview with Newsweek, Johnson said he and Hamill reached a point of trust and understanding after much debate.
However, a recently surfaced video of Hamill in a press junket interview has fans wondering just how heated those arguments got. "I almost had to think of Luke as another character," Hamill said in the video. "He's Jake Skywalker. He's not my Luke Skywalker."
The interview seems to be from a press junket in London, and was re-uploaded to YouTube on Wednesday. However, it's hardly breaking news: Hamill has said, many times, that he initially disagreed with Johnson, particularly in regard to a Jedi giving up. But perhaps this particular interview is trending now because of the undeniable note of frustration in Hamill's voice in the video.
"I said to Rian, 'Jedis don't give up.' I mean, even if he had a problem, he would maybe take a year to try and regroup. But if he made a mistake he would try and right that wrong, so right there, we had a fundamental difference. But, it's not my story anymore," Hamill said. "It's somebody else's story, and Rian needed me to be a certain way to make the ending effective."
And then Hamill delivered the final blow: "I had to do what Rian wanted me to do because it serves the story well. I still haven't accepted it completely, but it's only a movie," Hamill said. That comment seems to contradict Johnson's claim that he and Hamill made their peace over the issue.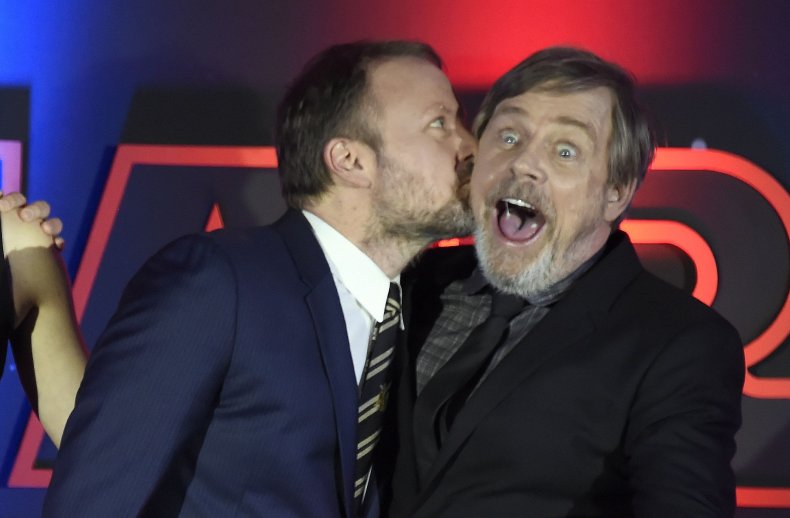 When Johnson previously spoke to Newsweek about his interpretation of Luke, he said, "I had to go from The Force Awakens, where the one big thing we know about Luke is that his friends are fighting the good fight and he's isolated himself on an island. He's taken himself out of the fight. So I had to figure out why, and it had to be consistent with Luke as I knew him. He was a hero. That meant he has to believe he's doing the right thing by removing the Jedi from the equation."
Johnson acknowledged he argued with Hamill over the idea of a hands-off Luke. "I had to justify the choices I made to him. It's not like there was ever a point where he said, 'OK, that all makes sense to me,'" Johnson explained. "But he got to a point where he said, 'I can understand why you're doing these things. I'm going to choose to trust you and go on this journey with you.' Which was incredibly generous of him creatively."
In the end, there doesn't seem to be any bad blood between director and star. Johnson and Hamill are just like any other Star Wars fan—passionate and stubborn when it comes to their Luke.