Mark Hamill and Rian Johnson Mock 'Star Wars' Fan For Sexist 'Last Jedi' Fan Edit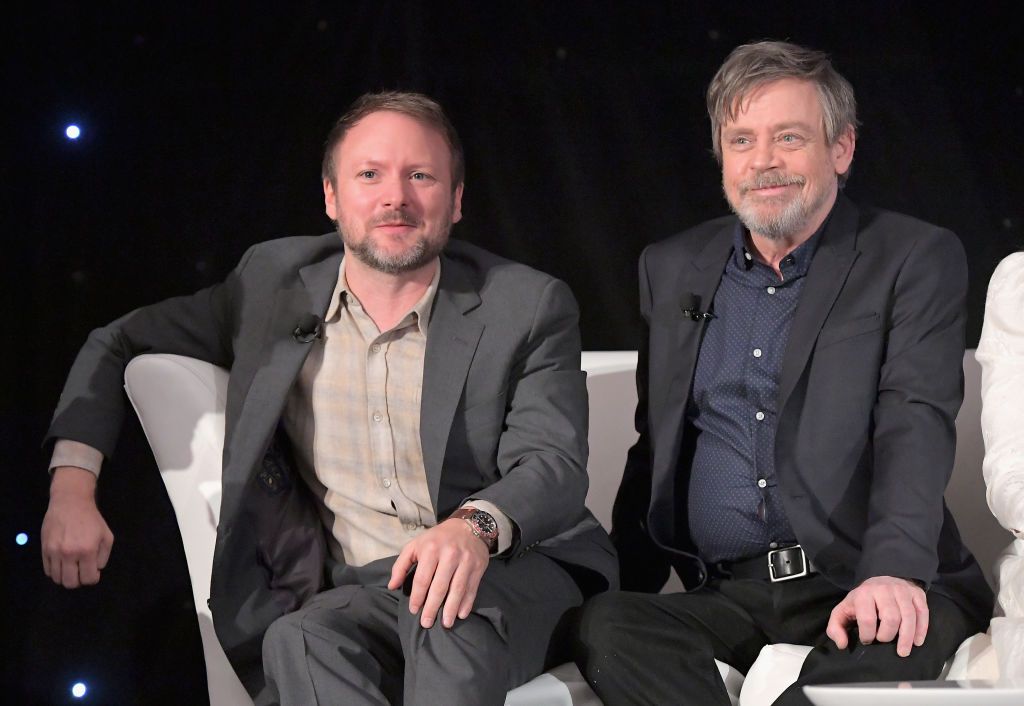 Mark Hamill and Rian Johnson have had their Star Wars disagreements. But the actor and director can agree on one thing: Editing the female characters out of The Last Jedi is not a good idea.
Late Monday night, Johnson got wind that a Star Wars fan meticulously edited an illegal download of The Last Jedi to delete the female characters or, at the very least, make them look bad. Johnson's response was merciless laughter.
When Hamill saw Johnson's tweet Tuesday morning, he added dozens of crying laughing emojis.
A Reddit user was the first to notice this disturbance in the Force on Sunday.
A file titled "The Last Jedi: De-Feminized Fanedit" appeared on the torrent site The Pirate Bay. The user who uploaded the file described it as "basically The Last Jedi minus Girlz Powah and other silly stuff."
For anyone worried the re-edit left in some of the Jedi's women, the uploader listed the changes to quiet concerns:
"NO HALDO;" "The Kamikaze is carried out by Poe;" "Leia never scolds, questions nor demotes Poe;" "Kylo takes on more of Snoke's guards, Rey struggles with a single one;" "No bomber heroism by china girl in the beginning;" "Asian chick speaks less;" "Phasma is finished after the first blow by Finn. (Women are naturally weaker than men, she isn't force-sensitive, and we know nothing about any exoskeleton in her suit);" and "lots of little cuts reducing the number of female facial shots."
In other words, any scene that made a woman look good was cut or changed. And that made he re-edited version of the film clock in at an epic 46 minutes.
The user acknowledged that his new edit is "far from perfect" and that there are "plot holes and continuity errors and some cuts are not as smooth as they should be, especially audio transition-wise." But those hours of editing were still worth it, because the film "can now at least be viewed without feeling nauseous about most of the terrible big and small decisions they made in this film. Also, at least the intro sequence is now very watchable and actually much cooler without all of Leia's nitpicking."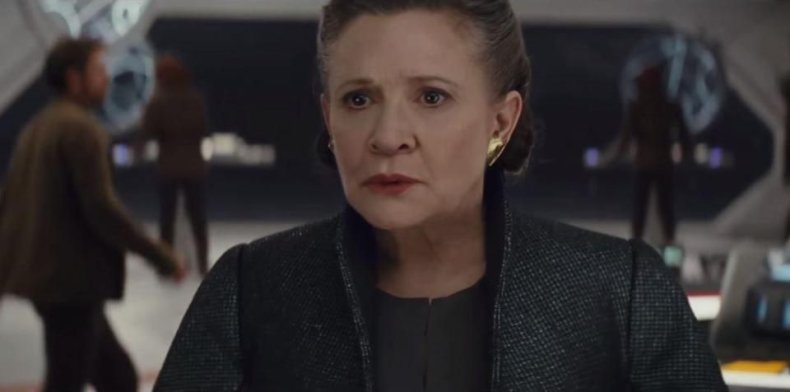 Thankfully, writer/director Johnson spared us any of that misogyny in the real Last Jedi. Good thing, too. A women-less film would have likely turned away young, female ticket-buyers—who. like it or not, are slowly becoming vital to the future of the Star Wars franchise.
The opening night data for The Last Jedi showed the number of female attendees were up 10 percent from The Force Awakens.