In an attempt to escape unbridled media scrutiny, Mark Judge has spent the last few weeks hiding away at his Delaware beach house. Now, the attention that arrived as Supreme Court nominee Brett Kavanaugh's high school friend has been implicated by at least two women as complicit in sexual abuse is set to grow yet more intense.
On Friday, President Donald Trump acquiesced to a Senate request for a supplemental FBI investigation into Christine Blasey Ford's allegations that Kavanaugh sexually assaulted her during a high school party in 1982.
Judge is ready to cooperate.
"If the FBI or any law enforcement agency requests Mr. Judge's cooperation, he will answer any and all questions posed to him," attorney Barbara Van Gelder said of Judge.
Judge was a friend of Kavanaugh's who, according to Ford's testimony, was in the room at the time of her attempted rape. During Thursday's Senate hearing into the allegations, Judge's name was brought up multiple times by Ford and Democratic senators questioning Kavanaugh.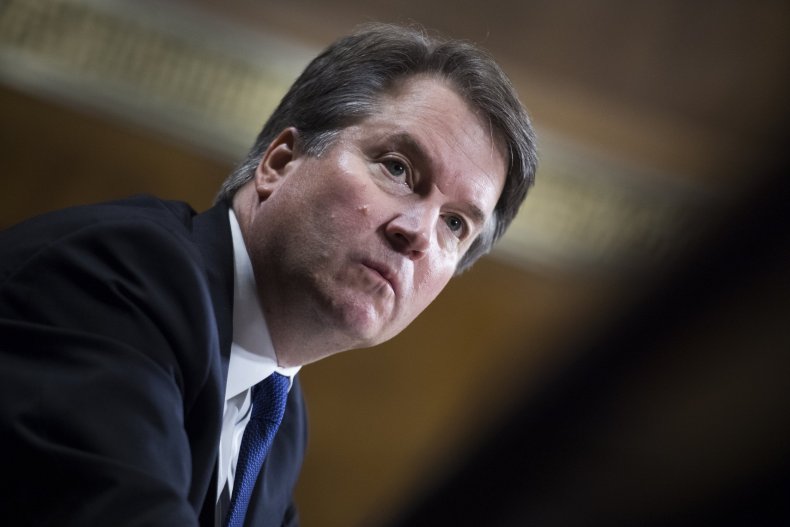 Ford said of Judge's role in the alleged sexual assault that, "both Brett and Mark were drunkenly laughing during the attack. They seemed to be having a very good time. Mark seemed ambivalent, at times urging Brett on and at times telling him to stop. A couple of times I made eye contact with Mark and thought he might try to help me, but he did not."
Judge denied these claims through his lawyer. In an interview with The New York Times before Ford's name was released, Judge said that these allegations were politically motivated and that "the way it [the incident] was described is even bizarre, about turning up the music and all this other stuff. It's no situation I recall ever being in."
When asked Thursday about his relationship with Judge, Kavanaugh brought up his friend's various health problems. "Mark Judge was a friend of ours in high school who developed a very serious drinking problem, an addiction problem that lasted decades and was very difficult for him to escape from," Kavanaugh said. "And he nearly died. And then developed—then he had leukemia as well, on top of it...we can sit here and, like, make—make fun of some guy who has an addiction."
Judge declined to speak in front of the Senate because of what he called an anxiety of public speaking. His agent, however, has said in the past that he is available for paid public speaking engagements.
So who is Mark Judge and what connections does he have to Kavanaugh?
A one-week FBI investigation into the allegations of sexual abuse may reveal the answer to those questions, but here's what we know so far.
Judge is a conservative filmmaker, writer and columnist who has long struggled with alcoholism. Judge documented some of his alcohol-fueled debauchery in his 1997 novel Wasted in which he recounts his times at the elite all-boys private school, Georgetown Prep in Maryland. It was at Georgetown that Kavanaugh and Judge first met and became good friends.
In his book, a character named "Bart O'Kavanaugh" is seen vomiting in cars and passing out after parties. Brett Kavanaugh did not deny Thursday that the character was based on him.
His high school yearbook shows a young man who loved to drink beer and who thought that "certain women should be struck regularly, like gongs," as his quote states.
Judge could also shed light on Kavanaugh's extracurricular habits in high school. Kavanaugh has repeatedly tried to downplay the amount of alcohol he drank but yearbook entries and others who knew him at the time have suggested a different picture of the Supreme Court nominee.
As the Senate Judiciary Committee voted on the fate of Kavanaugh's Supreme Court appointment Friday morning, Judge was spotted in Washington, D.C., meeting with his lawyer.